Science Center for Pre-K, Preschool, and Kindergarten
A science center is so much more than just a place to put science related materials in the classroom. A real science center is interesting, inviting, and offers children opportunities to explore, discover, and use their senses.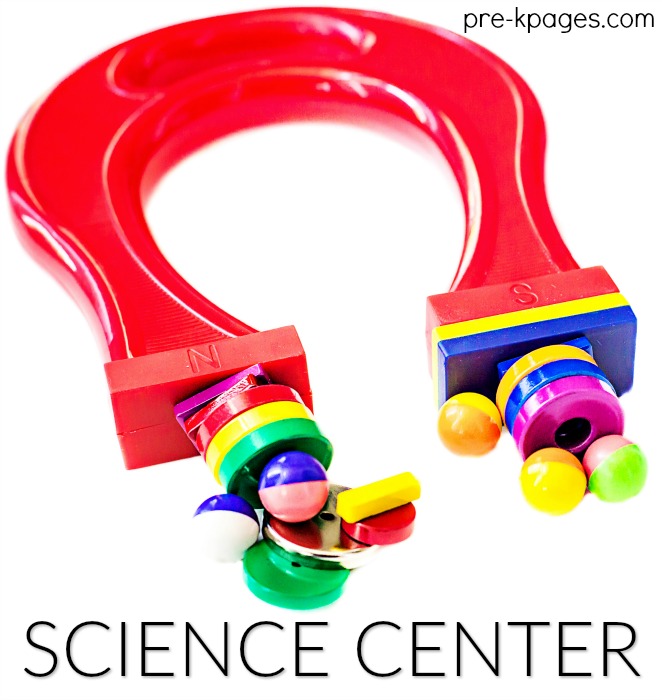 Science Center
But how do you make your science center a place that kids will want to visit? I'm so glad you asked! Here are some of my very best tips for setting-up and organizing an inviting and meaningful science center in your Preschool, Pre-K, or Kindergarten classroom.
Why is Having a Science Center Important?
First things first, why is having a science center in your classroom important? For preschoolers, daily life IS science. Research indicates that all children can learn science and should have the opportunity to become scientifically literate as early as possible. Effective science learning requires hands-on contact with materials, time to investigate and manipulate those materials and time to contemplate the results.
In order for scientific learning to happen, we must introduce children to  science in the classroom at an early age. Many of us remember science as a boring subject, involving lots of memorization, however, we are now beginning to see science as a way of thinking and trying to understand the world. Researchers now realize that active, hands-on learning provides the most meaningful and relevant learning experiences for children.
Science Center Set-Up
The first step in having a successful science center is to label everything you put in the center. To create labels for your center, take a picture of each item and type the name of the item underneath the picture. Then, print out your labels and attach them to each end of the tubs in your center as well as the shelf. This method of labeling things in each center makes clean-up time so much quicker and easier and also helps establish a print-rich environment in your classroom.
Want to see pictures and get ideas for science center set-up? I've got your back! Check out the links below for my best science center set-up tips and tools. Having an organized, labeled, and well stocked science center is a must to keep your little learners engaged and on-task.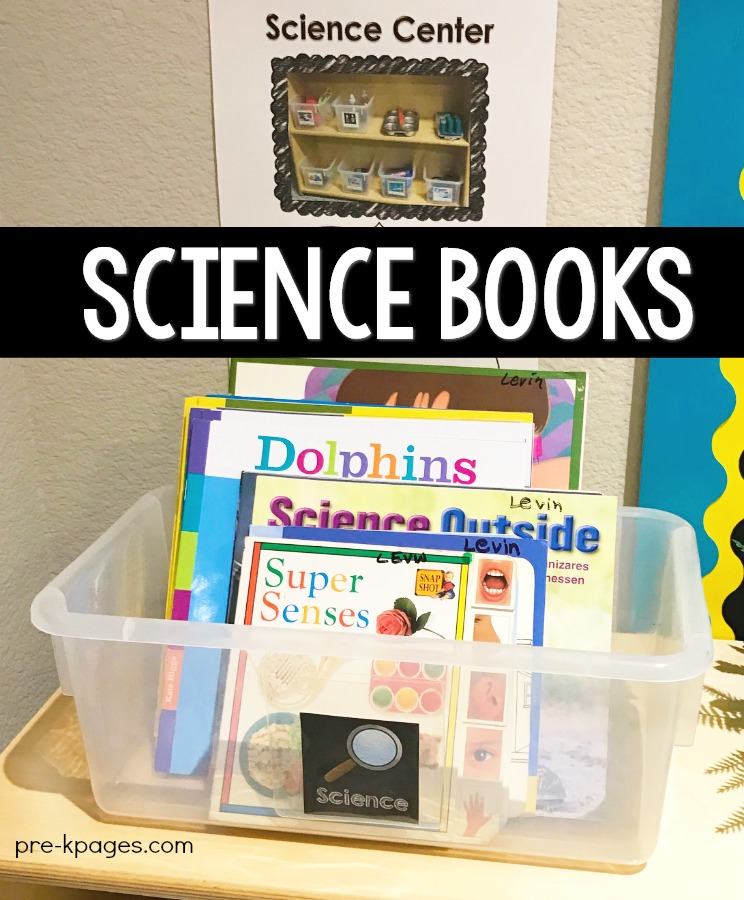 Science Books
When it comes to science in the preschool classroom, having lots of books is a must! Science books are always available for students to read in the science center. Children also enjoy looking at Zoobooks, Ranger Rick, and other science magazines for kids. Here are some of my favorite, kid-friendly science books for preschool classrooms:
Free Science Printables
Science should be fun! Here are some free science printables I created for your little learners to use in the science center.

Planting and Growing
Kids love to watch things grow in the classroom! Here are some of my most successful planting and growing activities for the preschool classroom.

DIY Science Tools
Science materials don't have to be a strain on your wallet, here are some of my favorite DIY science tools you can make on the cheap for your classroom!

Scientist of the Day FREE Printable

You can download a copy of the Scientist of the Day sign and read about how to incorporate this concept into your classroom on the blog HERE.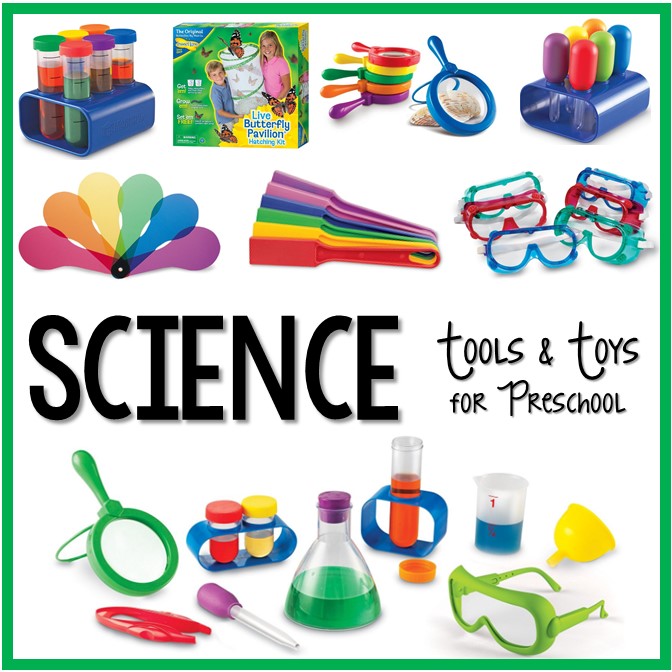 Science Center Materials
All good scientists need tools to do their jobs! Some of the tools you have in your science center may stay out all year because they are important for your little scientists to do their work. Things like goggles and magnifying glasses are examples of tools you might keep out all year. Other tools may change depending on what topic your kids are interested in or learning about.
Science Resources
More Center Ideas from Pre-K Pages
Science Links: