You're a good teacher.
…but the never ending assessments can get old really quickly and make you love your job just a little (ok, a lot) less.
Here's the thing:
You know assessing your students is important,
…but seriously, the kind of time you need to assess each child individually is hard to come by when you have an entire classroom full of kids.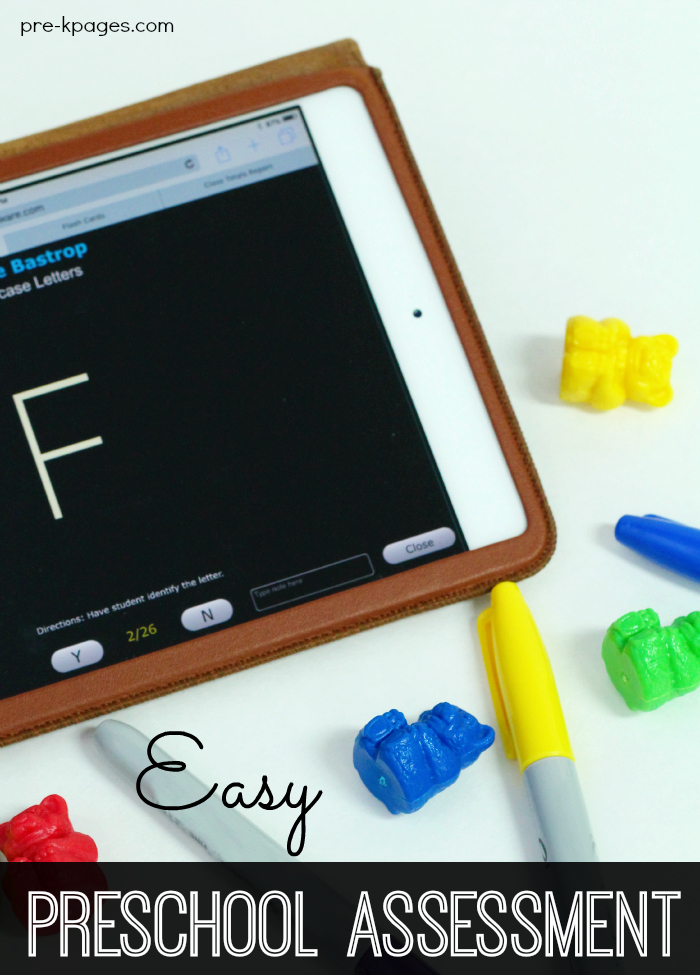 Good News: Assessment just got easier.
What if you could quickly assess kids in your classroom,
…without taking up days and weeks of your time?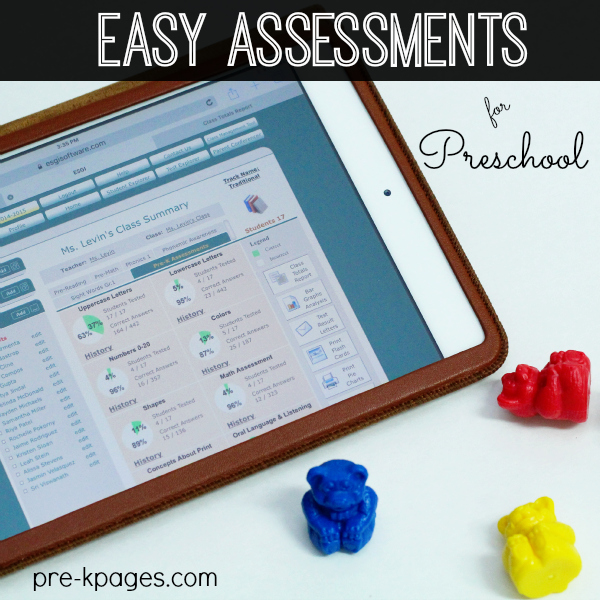 What if the piles of data you collected were instantly recorded for you,
…and you and your administrators had access to that data electronically, anytime, anywhere?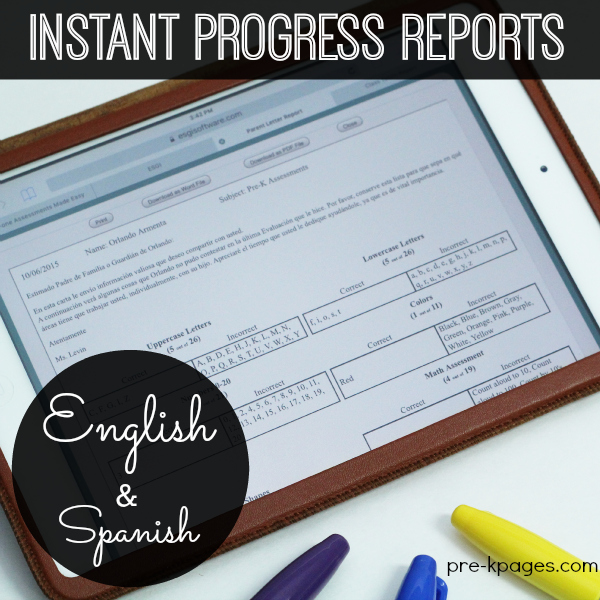 What if you could quickly and easily communicate test results to parents, in English or Spanish,
… with just one click of a button?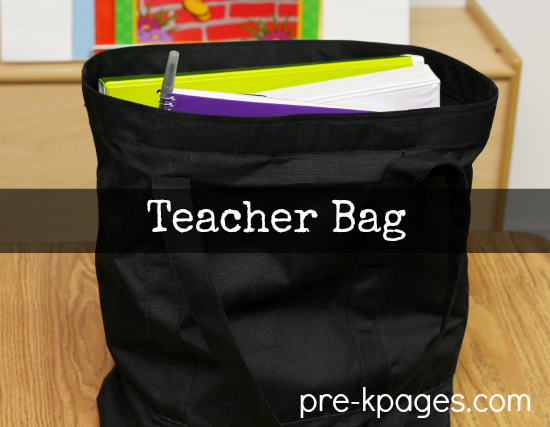 Or the best yet –
What if you didn't have to take home a giant tote bag each night to try and get all that work done that you couldn't get to because you were testing?
ESGI does all that and much more! ESGI is a simple assessment tool designed to save teachers time.
What Teachers are Saying About ESGI
Watch the video above to hear for yourself what teachers are saying about
ESGI
.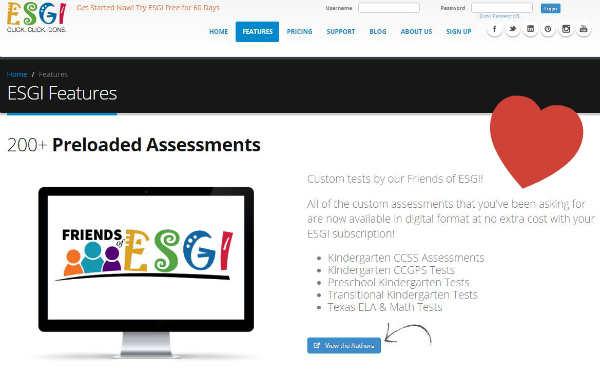 What I Love About ESGI
As if ESGI wasn't already cool enough, you can also access all of my Pre-K Pages assessments in ESGI, they're loaded and ready to go for you!
Here are just some of the things I LOVE about ESGI:
No papers or notebooks to dig through, it's completely digital!
You can assess your students on a computer, or use your own tablet or smartphone.
It speeds up the assessment process making it quick and easy to get your assessments done.
No more analyzing your data and figuring out who knows what! ESGI does all that for you instantly!
Instantly generates professionally written, personalized letters in English or Spanish you can send home to parents to keep them informed of their child's progress!
TONS of tests that have already been created for you to use, choosing one will be the hardest part!
Easily create your OWN custom tests in minutes to meet the specific needs of your students or program.
Print personalized flashcards specific to each student with just one click of a button!
Don't teach Preschool? No worries, there are lots of other pre-made tests there too for Kindergarten and First Grade teachers!
Want to see ESGI in action? Watch how easy it is to create personalized practice cards for each student. See the personalized parent letters in action!
You can sign-up for a Free 60-Day Trial of ESGI using this code: PREKPAGES (No credit card required to register for a free trial!)
I know you'll love ESGI as much as I do! If you do decide to sign-up, you can use my promo code, PREKPAGES to get $40 off your first year's subscription.
Disclosure of material connection: This blog may receive some form of compensation for sharing this information with you. Pre-K Pages only recommends products or services we believe will be helpful to our readers.