I recently had the honor of presenting at the annual NAEYC conference with Deborah Stewart of Teach Preschool. Our session title was Wow Your Crowd with a Read Aloud: 10 Strategies to Increase Engagement and Interaction.
Today I am sharing the first five strategies for you below and Deborah will be sharing the other five strategies on her blog, Teach Preschool.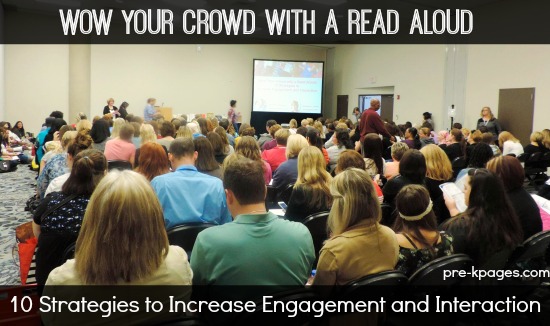 Wow Your Crowd With a Read Aloud
We used two of our summer book study titles as inspiration for some of our presentation,
The Read Aloud Handbook
by Jim Trelease and
Literacy Beginnings: A Pre-K Handbook
by Fountas and Pinnell.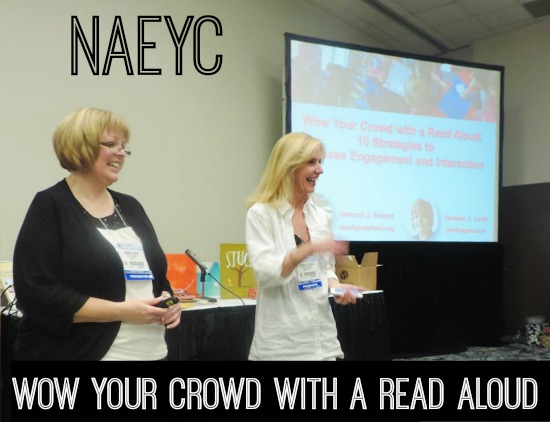 Strategies to Increase Engagement and Interaction
Here are the first five strategies below. Keep reading for an overview of each strategy and then visit
Teach Preschool
for the other five!
1. Stamina
2. Vocabulary
3. Repetition
4. Narrative
5. Wordless Picture Books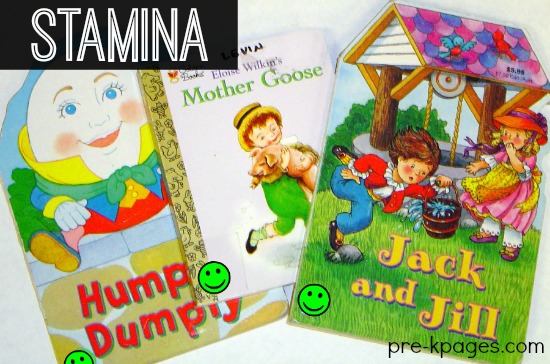 Stamina
Stamina is the length of time children can listen to a story or look at a book independently. We all know that little kids have very little stamina! You can stretch the attention span of a child over time to help build stamina.
Step 1: Start with short, engaging books and gradually work your way up to reading longer books. When the books you read aloud are the right length for the children's attention spans you will have more success wowing your crowd.
Step 2: Include simple rhyming books and books of classic fingerplays in your collection of short read-alouds. Short books are perfect for short attention spans!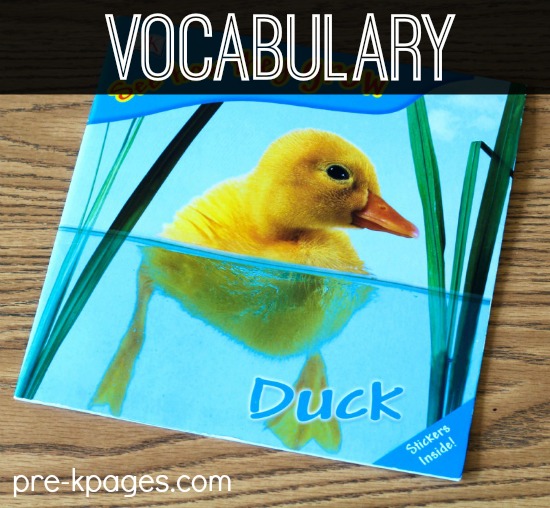 Vocabulary
Children who have more background knowledge, or have been read to more often have larger vocabularies. When children understand the vocabulary used in a read aloud they will be more engaged and you will be better able to capture their attention.
One way to help define vocabulary words within a read aloud is to make motions for words, without interrupting the story. Invite the kids to make these motions with you as you read to help give these words meaning. For example, if the word paddle were used to describe how the baby ducks moved their feet in the book pictured above you could make paddling motions while reading aloud.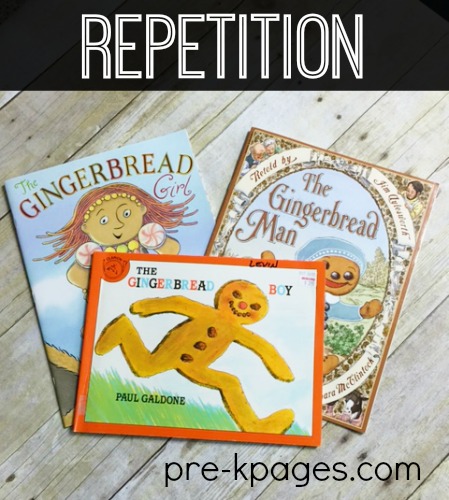 Repetition
"Repeated picture book reading of the same book (at least 3 times) increases vocabulary acquisition by 15-40%" From
The Read Aloud Handbook
by Jim Trelease
Fairy Tales and Nursery Rhymes lend themselves well to repeated reading, which helps build fluency and increase stamina.
While reading the same book over and over may not appeal to the adult doing the reading, it is important for increasing comprehension and vocabulary.
To really wow your crowd, read different versions of the same story and compare and contrast them. Repeated readings will lead to kids "falling in love" with a particular story. When a child really "loves" a book it opens up the possibilities for doing the same with other books, see where I'm going with this?
Narrative
Narrating or
retelling
helps children understand what a story is and how story structure works. Children enjoy retelling stories independently in centers using tools and props such as
flannel boards
and puppets.
When children are given the freedom to explore a story in depth, focusing on the aspects that are most interesting to them and embellishing details, they are having fun and developing critical skills at the same time such as vocabulary, comprehension, oral language, and story structure.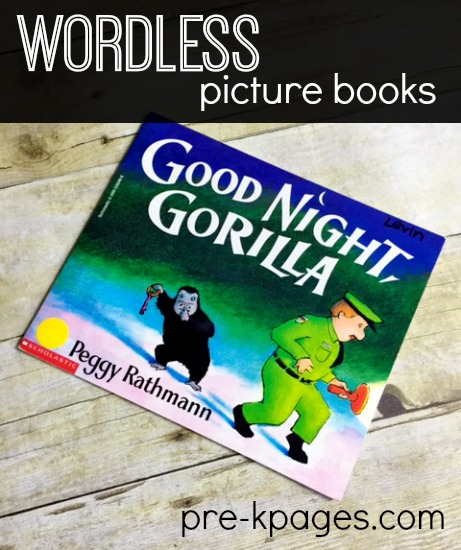 Wordless Picture Books
Don't be fooled by the lack of words in wordless picture books, they actually have great value in the process of learning to read and write!
Jim Trelease was kind enough to answer our questions about the benefits of wordless picture books here.
Nothing is more interactive, motivating, and engaging than inviting a child to tell you the story they see in the pictures using their own words.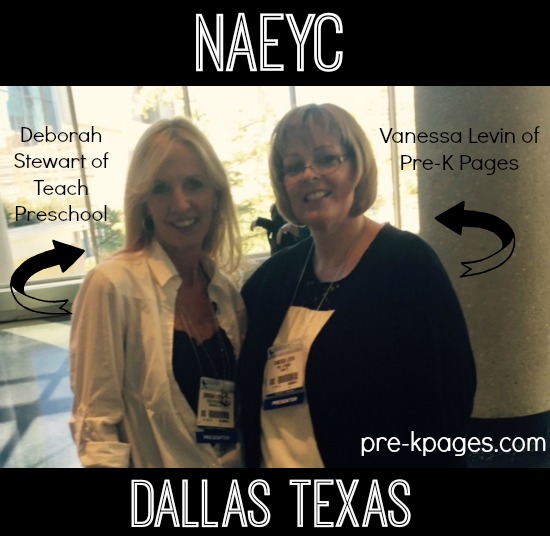 Meeting Blogging Friends
It was great to finally meet Deborah in person! We've been chatting and collaborating online for years but have never met face to face. We also met up with other bloggers the night before our presentation, great fun!
More Read Aloud Resources:
Growing Inch by Inch: Response to Wow Your Crowd at NAEYC
Read Aloud Handbook: Wordless Picture Books
Read Aloud Handbook: Print Climate
Read Aloud Handbook: SSR in Preschool and Kindergarten
DIY Flannel Board for Retelling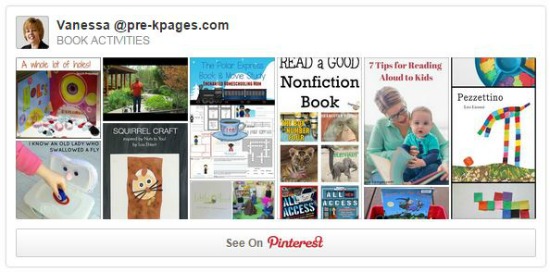 Follow my Book Activities board on Pinterest for more great ideas!