ABOUT VANESSA
Hi, I'm Vanessa.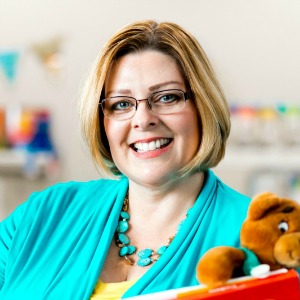 Let's be honest.
This whole teaching thing is a lot harder than you ever thought it would be.
You started out with big dreams! You were filled with excitement about the possibilities of "touching the future" and changing little lives– You sang along with Whitney because you know "children are the future" and you believed you would be the one to "teach them well and let them lead the way." And all that jazz.
But then the reality set in. When you're in the trenches of teaching, it's so easy to lose sight of the joy you thought you were going to be a part of. Every day in the classroom is not always rainbows and cute puppies.
Teaching is hard work- sometimes it can become impossible work.
Juggling a career, family, finances (don't get me started on the low pay!), and battling the never ending paperwork and bureaucracy, you can easily lose sight of the joy you thought would be part of it.
If you've ever found yourself thinking:
"I never thought being a teacher would be this hard."
"I feel like everyone else is a better teacher than me."
"I thought that life as a teacher would be so fulfilling, but all the meetings, paperwork, and "other stuff" make me feel like I'm drowning."
…then you're in the right place.
I'm Vanessa, and my mission is to help you (yes, you!) save time and teach well, and also make your impossible life just a little bit easier.
If you want to teach well and recapture some of that joy, enter your email address here to get inspiration and practical help.
I believe that all teachers deserve to have a life outside the classroom. period.
I believe that no teacher is an island. We can't do our jobs well unless we help each other.
I believe that all children deserve to have a teacher who loves teaching and feels motivated and inspired to do the job well.
Subscribe to Pre-K Pages and come away celebrating the small victories, feeling inspired by a community of teachers who want the best for themselves and their students.
ABOUT VANESSA LEVIN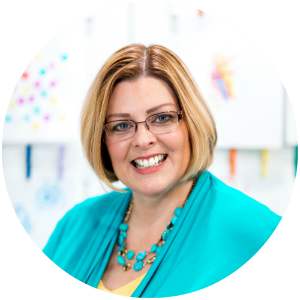 I've made a career out of teaching, both as a classroom teacher and as an educational consultant. As an early childhood trainer, I have spoken to thousands of teachers in person at popular early childhood conferences such as Frog Street Splash, I Teach K! and NAEYC. (see my workshop schedule for upcoming events)
If you're ready to start saving time and living well, I invite you to take a peek in my store where you'll find oodles of awesome time-saving resources. And if you're new to teaching Pre-K or Kindergarten, you can check out my book here!
So thank YOU! Thanks for being one of almost a million visitors that come to Pre-K Pages each month and giving me a place to help teachers learn how to teach well and save time, and find the extraordinary in their classrooms.
Featured In
Scholastic Teacher magazine
BuzzFeed
Family Energy Magazine
NBC (DFW)
Speaking Engagements
I have spoken at more than 100 early childhood conferences, including:
NAEYC
I Teach K!
Frog Street Splash
… and many others
Education and Qualifications
I am a proud graduate of Michigan State University where I received a Bachelors of Education with double minors in English and History.
I hold a valid teaching certificate in the state of Texas in the following areas:
Elementary Education, grades 1-8
Early Childhood, grades Pre-K and Kindergarten
English as a Second Language
Social Studies, grades 1-8
English, grades 1-8
In addition to my role as a classroom teacher, I have served as a mentor teacher, instructional coach, instructional designer, and team leader for my public school district. Head Start also holds a special place in my heart from my early days of teaching.
I was honored to receive the distinguished Teacher of the Year award from my school in 2002. In 2012 I received the Collin County AEYC Trainer of the Year Award.
My teaching philosophy embraces hands-on, meaningful learning in fun and playful ways. As a lifelong learner I am always actively seeking out new information and best practices from leaders in the field of early childhood and emergent literacy such as Irene Fountas, Gay Su Pinnell, and Susan B. Neuman.
I invite you to connect with me on Twitter, Facebook, Pinterest, and Instagram for more time-saving tips to help you teach well!
Please read our Diversity, Equity, and Inclusion Position Statement HERE.