It is back to school season and that means teachers are busy planning lessons around carefully chosen preschool themes. One of the most popular back to-school themes for preschoolers is "All About Me". Preschoolers love talking about themselves ("I have blue eyes" I can run fast!" "My hair is spiky!"), so this is a fun unit for them and a great way to introduce new vocabulary as they investigate their bodies a little bit further (plus, this lesson involves pizza – another preschool favorite!).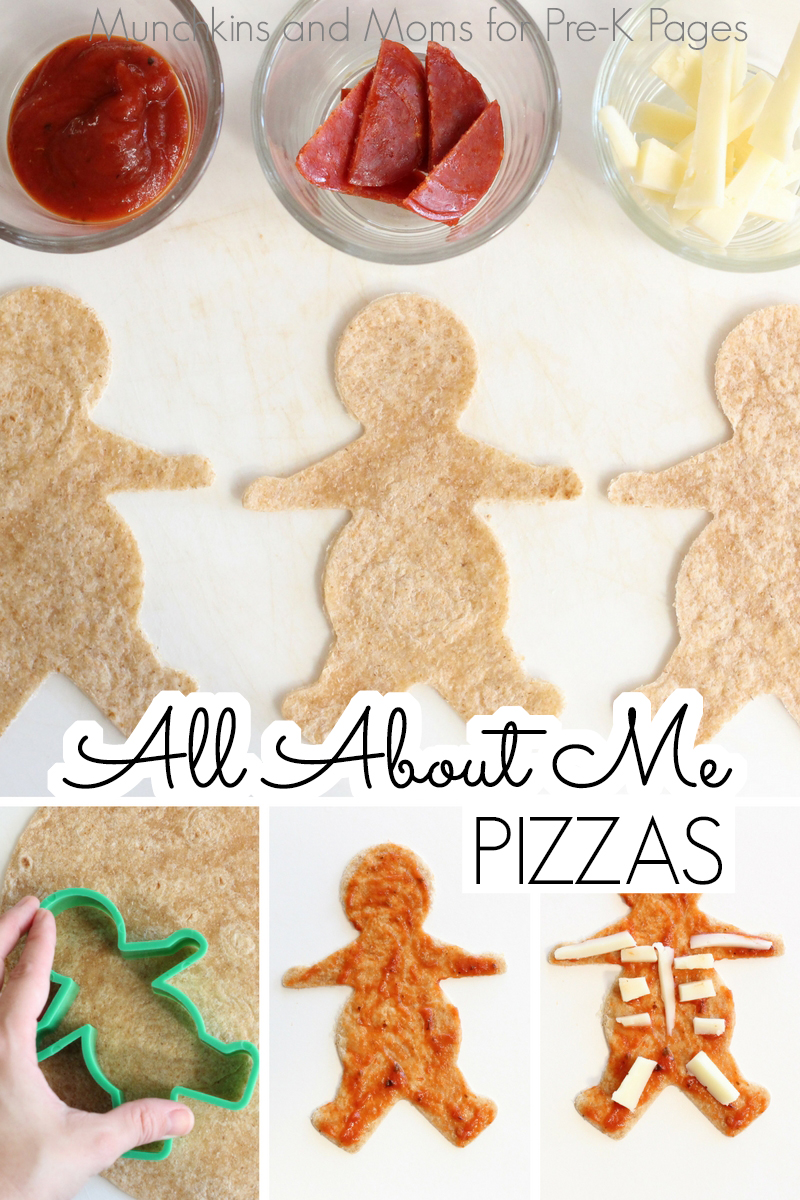 All About Me Snack Activity
Many kids will come into preschool able to name their basic body parts–hands, eyes, mouth, nose, etc. But few of them will have had the chance to learn what is beneath their skin. This All About Me snack will give teachers a chance to teach students more about their bodies, including the purpose of their blood, bones, and muscles.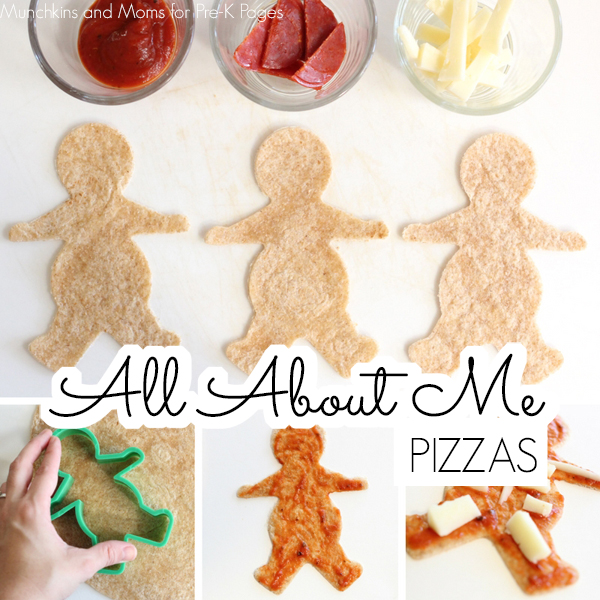 Before starting this lesson, be sure to gather enough supplies that each student will be able to make one "All About Me" pizza.
Supplies
Whole Wheat Tortillas (One large tortilla can provide more than one serving)
Pizza sauce
Any variety of white cheese (we used Colby Jack)
Pepperoni
Basting Brush
Note: If you are delivering this lesson to a class of many students, you may want to give a presentation in the front of the group and discuss the parts of the body snack before they create their own. Alternatively, you can take small groups of students to do this activity together at a center while other students work on different tasks.
Making the Snack
Begin by using the cookie cutter to cut the shape of a person out of the tortilla.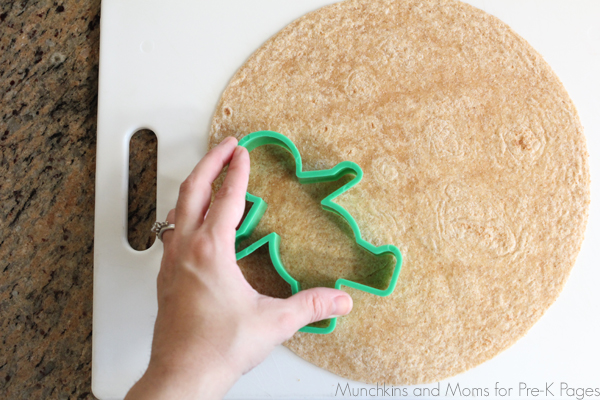 Show the students the tortilla and explain it represents the what we have covering our bodies, skin! Skin is thin and protects what is found inside our bodies.
Use a basting brush to spread some pizza sauce on the tortilla. Explain that just below the surface of our skin we have blood. Blood travels all around our body through veins to carry nutrients and oxygen to every part of our bodies.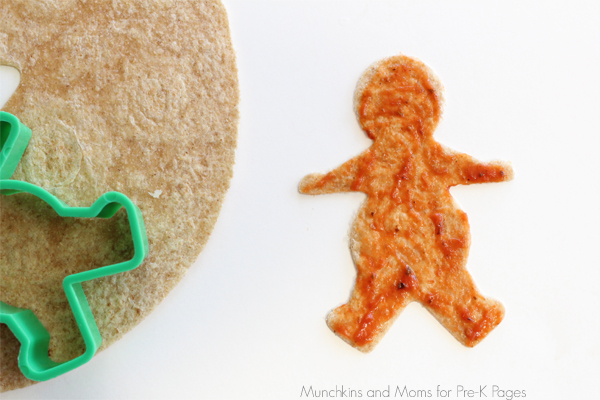 Using pre-cut pieces of cheese, create bones on top of the pizza sauce. Explain to students that bones are hard and they form a frame to hold our bodies up.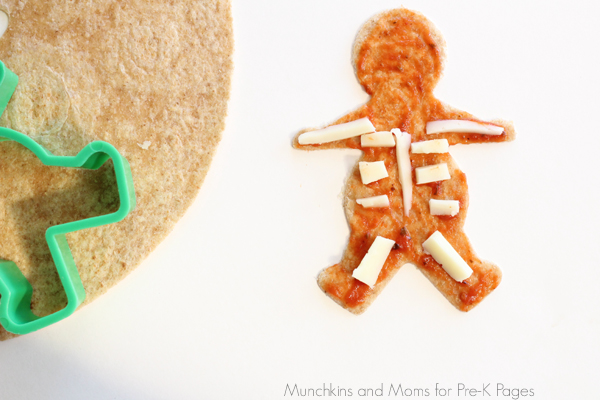 Last, cut pieces of pepperoni in half and describe to students that they are like our muscles that help our body move. Lay the pepperonis on top of the cheese.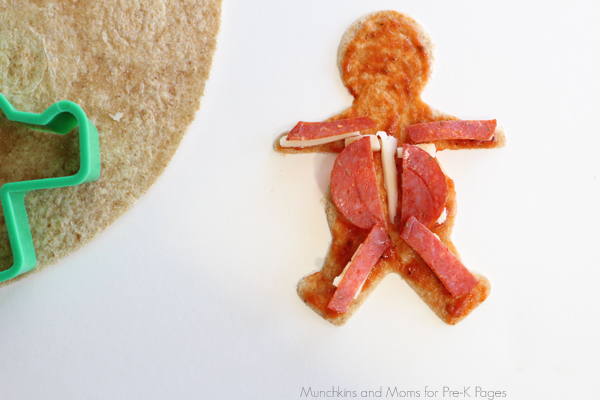 That completes the entire All About Me Pizza snacks (and accompanying lesson)! You can cook these in a conventional oven at 350 degrees for about 15 minutes, or in a toaster oven if you have one available.
Make sure the snacks are thoroughly cool before serving to students. They are bound to be excited to dig right in!
BIO: Clarissa is a former elementary teacher and writer of the blog Munchkins and Moms. She loves to share creative preschool activities that are both playful and educational. Check out some of her popular posts such as this Clothespin Name Recognition Activity. Don't forget to follow her on Pinterest, Facebook, Instagram, and Twitter for more creative ideas!
Other Ideas for All About Me—
Making Faces Play Dough Activity
Body Reflexes Action Game
Dental Health Science Experiment
The Five Senses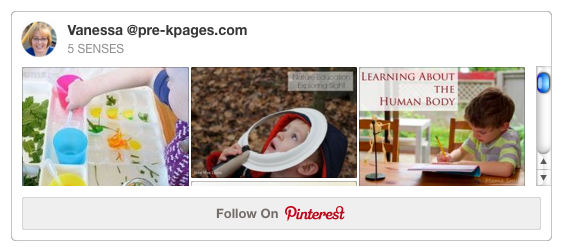 Follow my Senses Pinterest Board for more great ideas!