Reading books is a great way to build literacy skills. But expanding those books with other activities makes stories come alive and allows preschoolers develop storytelling and comprehension skills. This activity builds on the book If You Take a Mouse to School by Laura Numeroff. (This book is a good one to read at the beginning of the school year.)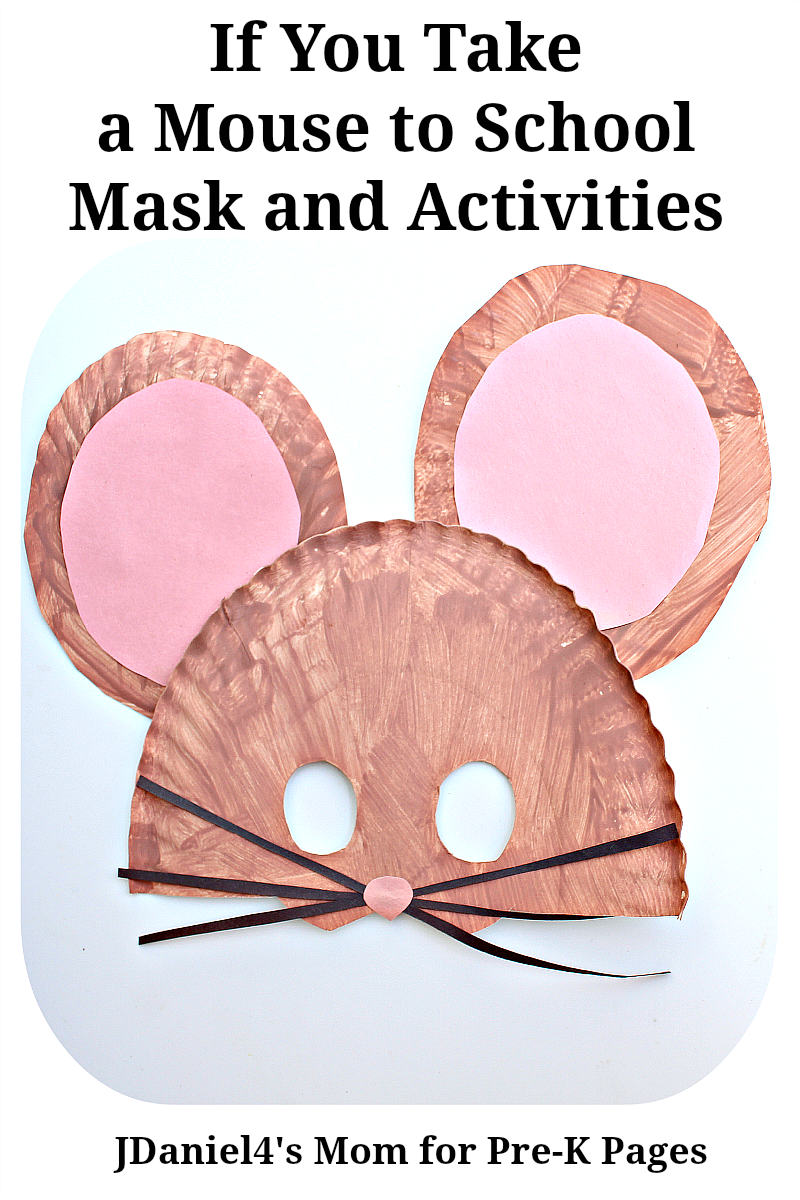 Make a Mouse Mask
Your children can make a paper plate mask like this one based on If You Take a Mouse to School. They will love creating a mask based on a favorite book character.
Each child will need three large paper plates. Cut across one paper plate just below the halfway point. Cut along the straight edge to create the mouse's cheeks. Trace to eye holes and cut them out.
On the other two paper plates, trace large circles and cut them out.
Invite your children to paint each of their plates pieces tan or brown. We painted with brushes, but your children could paint with sponges or forks if you like. (Each of these creates a different "texture" on the mask.)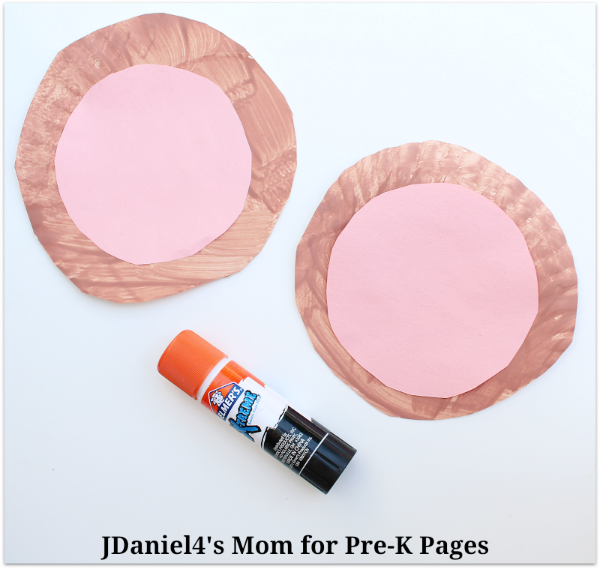 Your children can add whiskers, pink ear sections, and a nose to their masks. We used construction paper for these features. Other great options would be felt, scrap fabric, or craft foam.
Learning Activities with Masks
Masks can be used to explore and teach a number of concepts to your children. After creating a book-themed mask or any mask, there are some wonderful activities you can do with them.
Note: Not all children like to wear masks on their faces. They may worry it will affect their eyesight or breathing. Some children won't like having a string or rubber band around their heads. Attach a chopstick or unsharpened pencil to your mask so the child can hold his mask in front of his face. All of these activities can be done if the mask is held on a stick or wore on the face.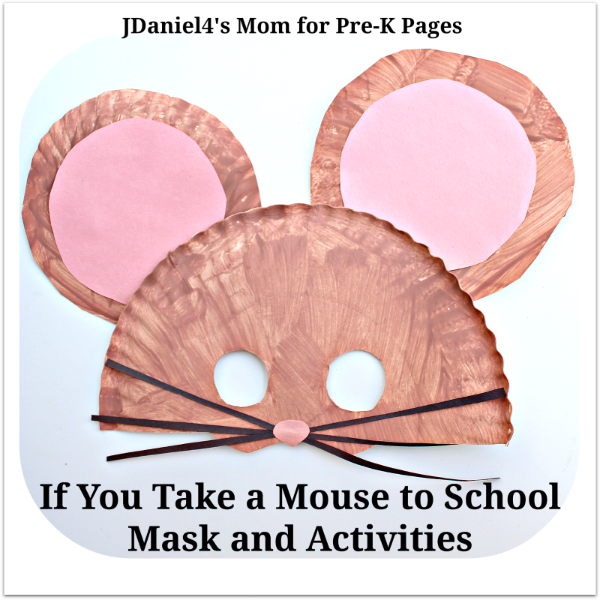 Story Retelling
Your children can hold or wear the mouse mask and retell the story. They don't have to tell it word for word. They can remember a few of the major events in order and that will be great!
Mouthing Expressions
The mouse mask leaves your child's mouth uncovered. Your children can use their mouths to show the feelings the mouse is having in various parts of the story. Read the book and invite children to make different expressions as you read.
Connecting Your Classroom to the Story
While wearing or holding the mouse mask, you children can share a fact about your class that the mouse what need to know before coming to school. This activity could also be a way to review classroom expectations during the first weeks of school.
Mouse Mask I Spy
Invite one of your children wear the mouse mask. This child will be the I Spy leader. He will pick something in your classroom that he spies through the mouse mask eyes and give the other children a clue as to what he sees. The class will guess to try and figure out what object he has in mind.
This mouse mask can be a fun way to explore literacy skills and prepare for the beginning of the school year.
BIO: Deirdre is the author of JDaniel4's Mom where she shares other learning activities, printables, crafts, and food creations. She loves growing and learning beside her son. You can find her on Pinterest, Facebook, and Instagram.
Other Picture Book Ideas—
Best Beginning of the Year Books
Pigeon Activities for Preschoolers
Retelling Pete the Cat: I Love My White Shoes
Planting a Rainbow Color Sort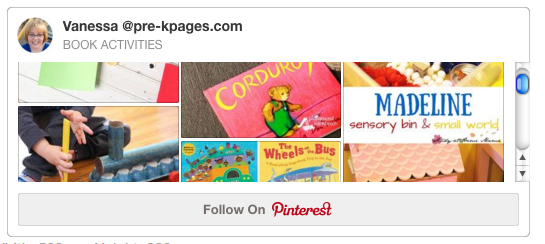 Follow my Book Activities Pinterest Board for more great ideas!