Preschoolers are fascinated by gardens full of colorful flowers! Pair this color word activity with the beloved children's book Planting a Rainbow by Lois Ehlert. Your older preschool or kindergarten kids will delight in working on scissor skills as they create their own garden rainbow!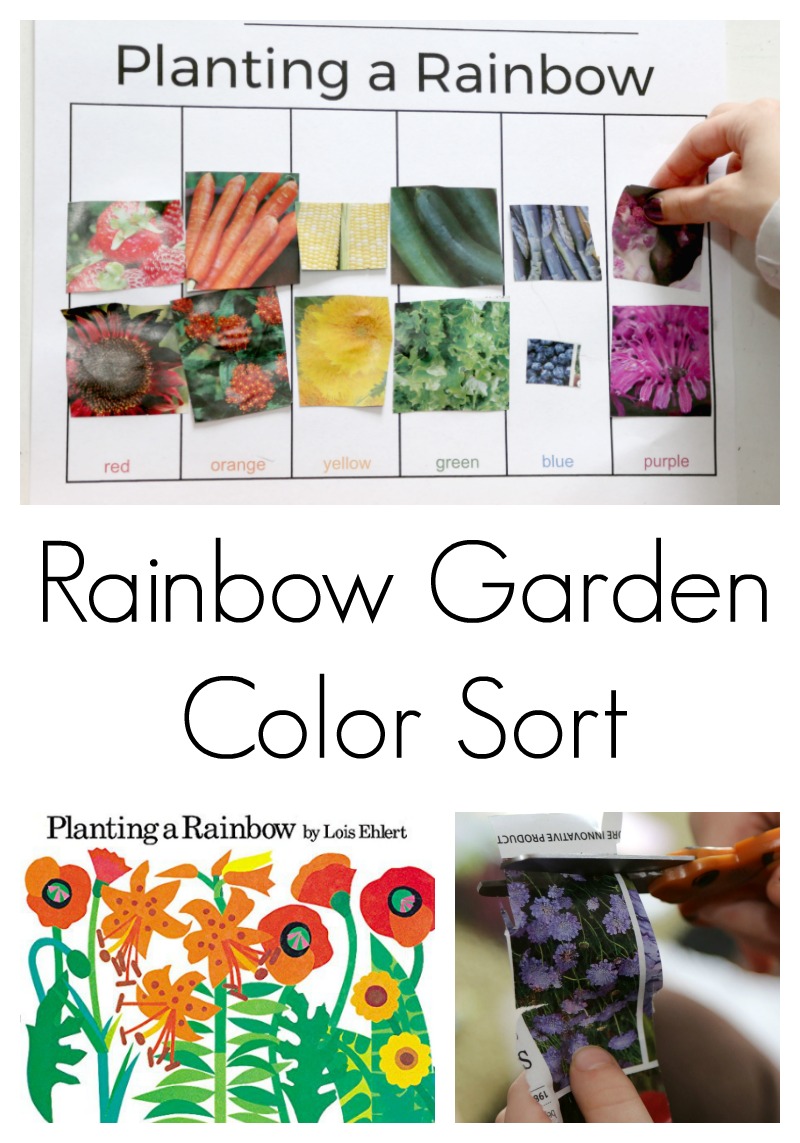 Rainbow Color Sort
You will need:
After reading Planting a Rainbow, show the children the pages that contain flowers of every color of the rainbow. Name the colors while pointing out the color words in the text.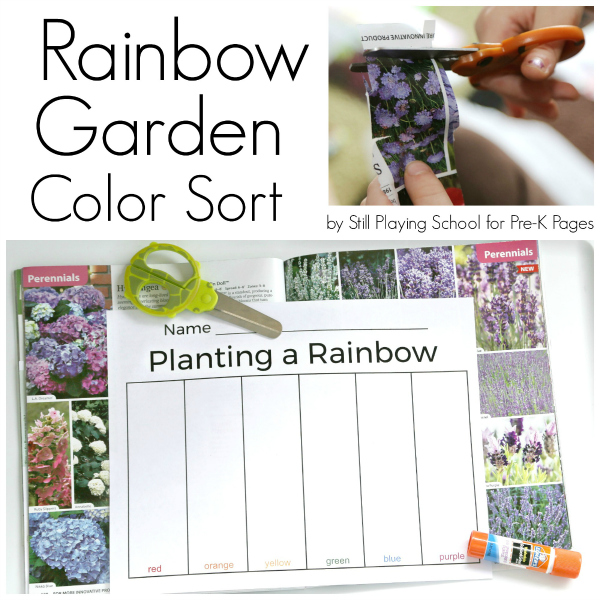 Invite your older preschoolers or kindergarten kids to create their own rainbow gardens on paper. Each child will need a copy of our Planting a Rainbow Printable.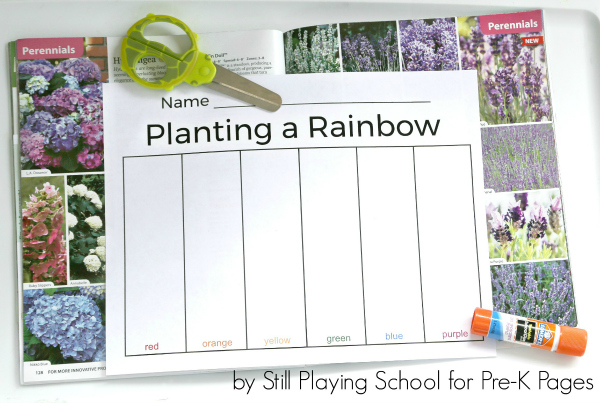 Show children the magazines or seed catalogs that contain pictures of colorful flowers. Stop periodically and invite the children to identify the colors they see in the images.
Preschoolers will choose flowers (or fruits and vegetables that may also grow in our gardens) for each color on the printable. This provides them the opportunity to plan their gardens, use scissors to cut out the pictures, and glue pictures to the page.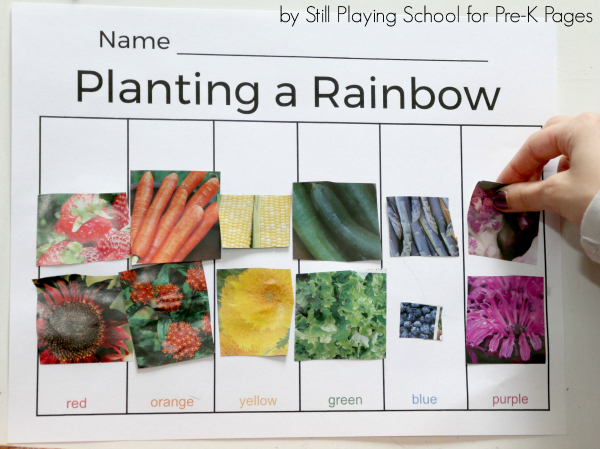 Children of different ages and ability levels will require more or less adult assistance during this activity.
Here are some variations that you may wish to apply:
– If you aren't using our Planting a Rainbow printable in color, trace the color words in the corresponding colors as a visual cue for emerging readers!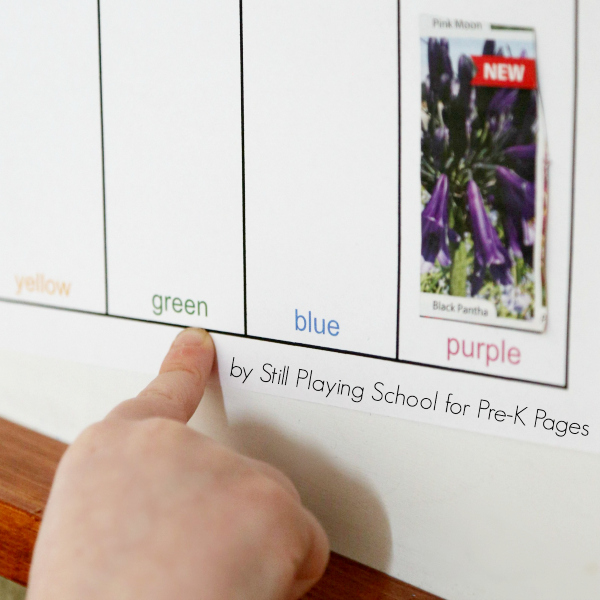 – Kids can cut or tear the pictures from the pages.
– Ask your preschoolers to sort their flowers in the correct color column and check with an adult before gluing in place. Use this time to meet with each child and correct any confusion.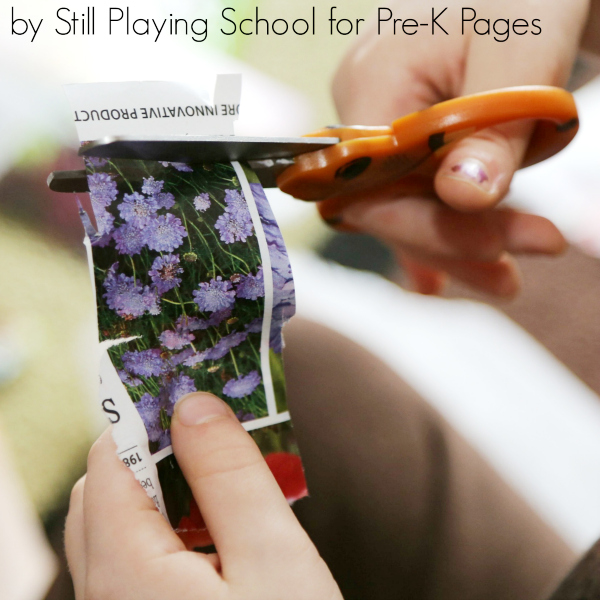 Building Skills
Preschoolers will work on the following skills at their level during this activity:
Listening to a book being read aloud
Reviewing the colors of the rainbow
Beginning to read color words
Recognizing and matching colors
Sorting flowers into the correct color column
Kids will be so excited to show their plans for their very own rainbow gardens!
BIO: Devany LeDrew is a former kindergarten teacher who writes at Still Playing School where she shares intentionally planned play-based learning activities. She loves to teach with recycled materials! Follow Still Playing School on Facebook, Instagram, Pinterest, and Twitter.
Other Colors Activities—
Monsters Love Colors: Watercolor Resist
Freight Train: Exploring Colors with Trains
Patterning with Flowers
30+ Activities to Explore Colors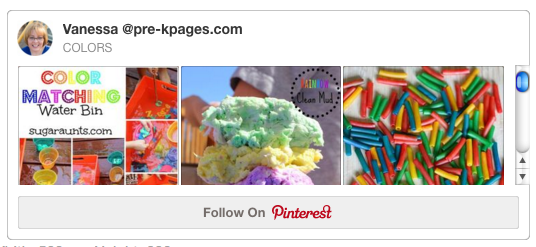 Follow my Colors Pinterest Board for more great ideas!