Names are an important part of the preschool classroom. A child's name is the most important word to him. Learning the sounds and letters in names are the first steps in literacy for most children. Saying names, reading names, and seeing names are key ways to build beginning literacy skills for preschoolers. Use your preschoolers' names in this song and game.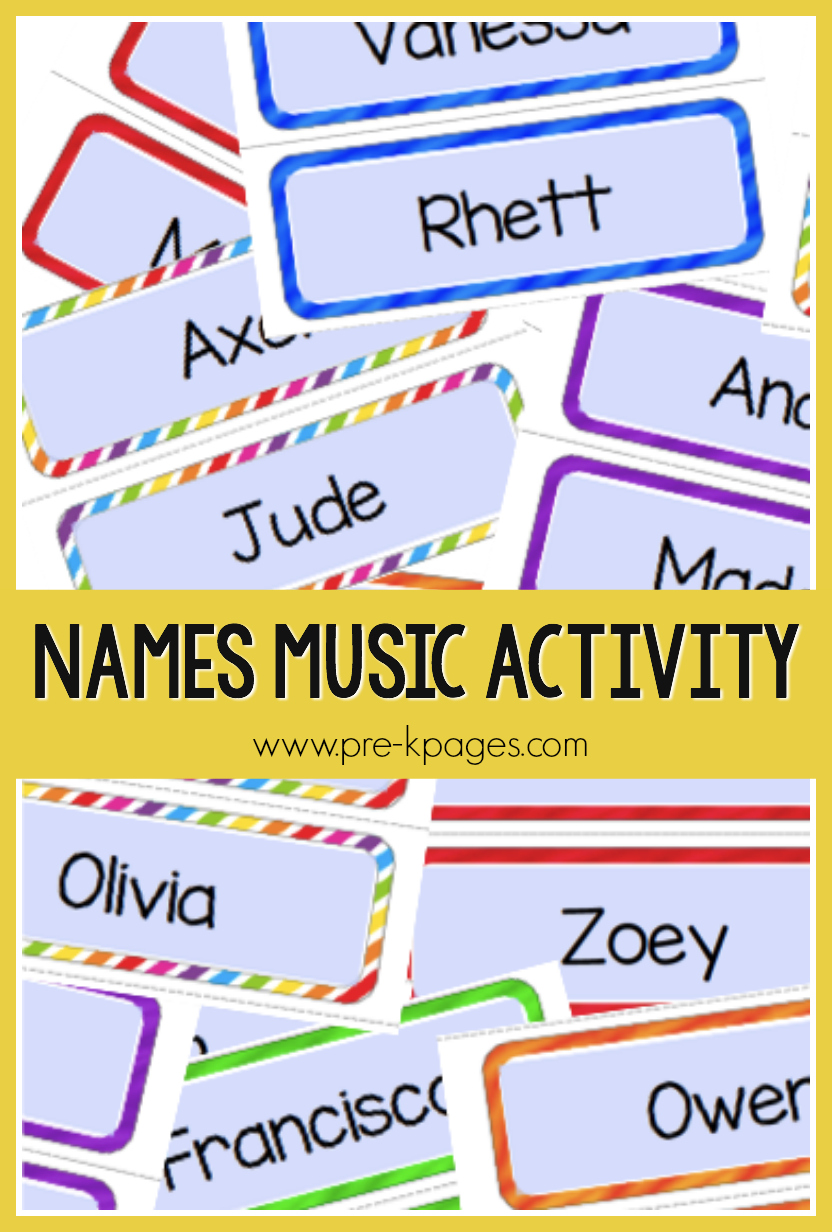 Names Music Activity
All you need for this activity are two resources:
Beanbag (or something to toss)
Name Cards
You may have lots of beanbags or other tossing items in your classroom. To make a simple beanbag, fill a baby sock with rice, about half to three-fourths full. Wrap a rubber band around the opening to seal the beanbag. For additional fun, tie long ribbons around the top of the beanbag to create some streamers as you toss it.
Make name cards for your class of children. Check out these Editable Name Cards.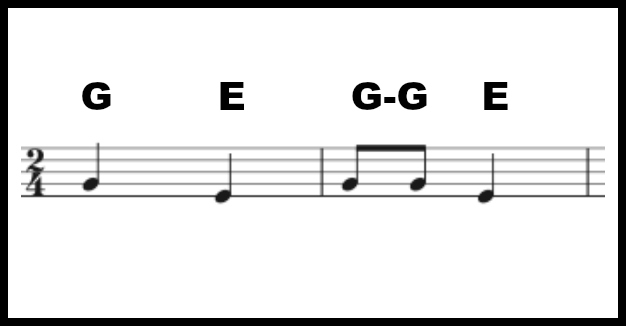 Welcome Name Song
Use this singing game in your circle time at the beginning of the day or anytime to sing names of your children. When we sing, we use a two-note interval common to many nursery rhymes: sol-mi. This is the interval that most children naturally use when singing or calling out. It's the tune for "Rain, rain, go away." (And many other nursery rhymes and singsongs for kids.) You can use whatever tune you want to create but this interval is a natural one for all of us.
Toss the beanbag to a child. The group sings hello to that child: "Hello, Eli." He can toss the beanbag back to you and you toss it to another child.
This is the beginning level of using this song/activity. Once your preschoolers know what to do, this will be a quick-and-easy greeting.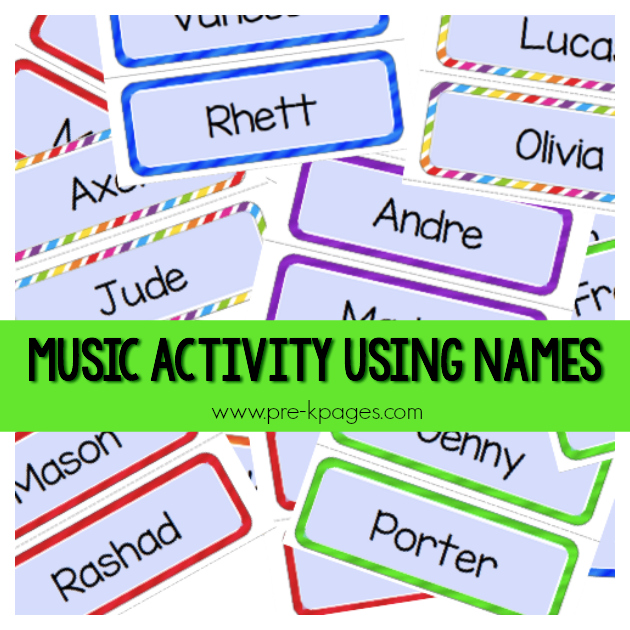 Variations and Modifications
Step up the singing game by adding another line. When you toss the beanbag to a child, she can sing: "My name is Maddie." The group sings back: "Hello, Maddie." Some children will be nervous about singing alone; they can say their names or sing the line with you. Help all kids feel successful at whatever their comfort level.
Add printed name cards to your game. Hold up a name and sing: "Whose name is this?" The group can sing: "That is Rashad." This moves from the concrete (the actual child) to the more abstract (his printed name).
Add a little movement to the game by holding up two name cards. Sing the names: "Zoey, Andre. Stand up, change seats." Or just hold up the cards and sing: "Two friends, change seats." Children recognize their names and change seats. (Or the others can read each name and tell the friends to change seats.)
Note that each of these different games build on one another. You would not do all of these at one sitting. Start slowly with the singing and names. As the days and weeks go by, introduce variations.
Kids should hear names, see names, and use names in many ways to build those literacy skills. Click on the image below to check out the Name Bundle for more help with incorporating names in your classroom.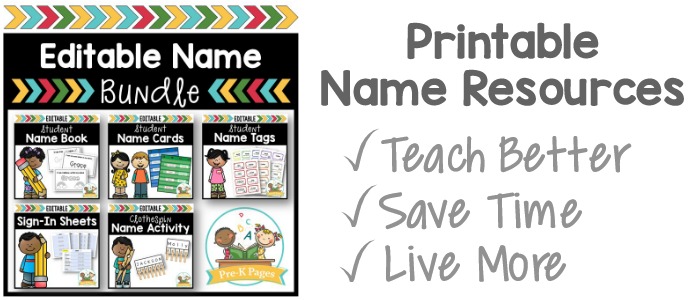 BIO: Scott Wiley, an early childhood educator for 30 years, is managing editor for Pre-K Pages. He also teaches music in a church-based preschool. His blog Brick by Brick explores the connection between play and learning. Connect with Scott on Twitter, Facebook, and Pinterest.