Are your children learning how to recognize their names in print? You can quickly and easily create a customized, hands-on name activity for your entire class with this document.
This editable activity will help your students learn to recognize their names in print
AND
the clothespins help develop fine motor skills at the same time!
(see a preview of this file here)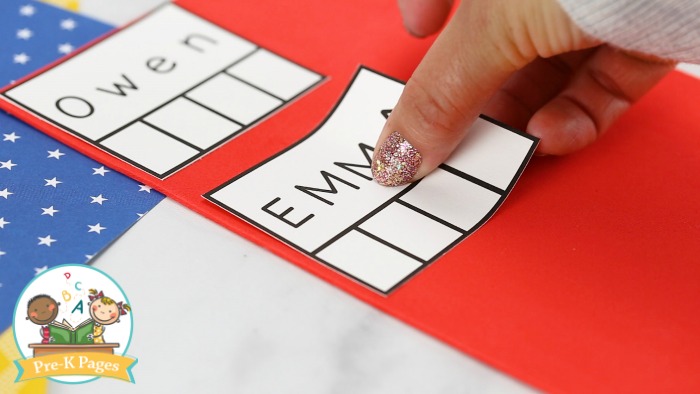 The student names in this document are editable. The names you type in the class list will automatically fill in on all of the other pages throughout the document -just print and cut!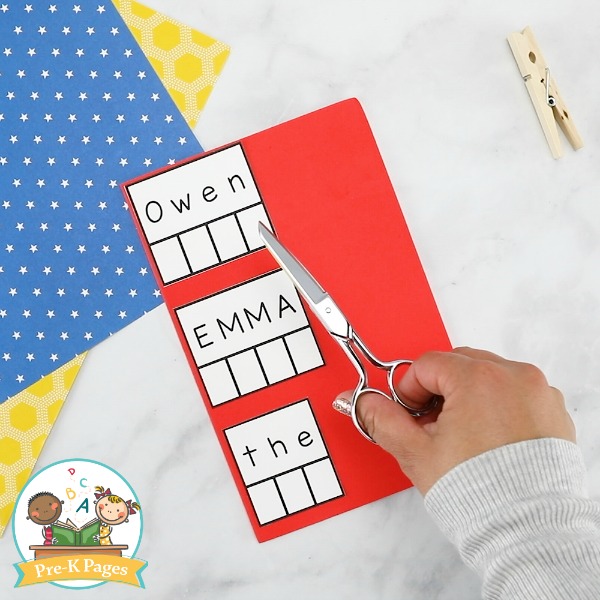 So easy to use!
STEP 1 – Type your student's names in the class list and select the magic wand
STEP 2 – Print the pages of your choice on cardstock
STEP 3 – Cut out the name cards
STEP 4 – Prep the clothespins
Help your preschool, pre-k, or kindergarten students learn how to recognize their names in print with this fun, hands-on activity.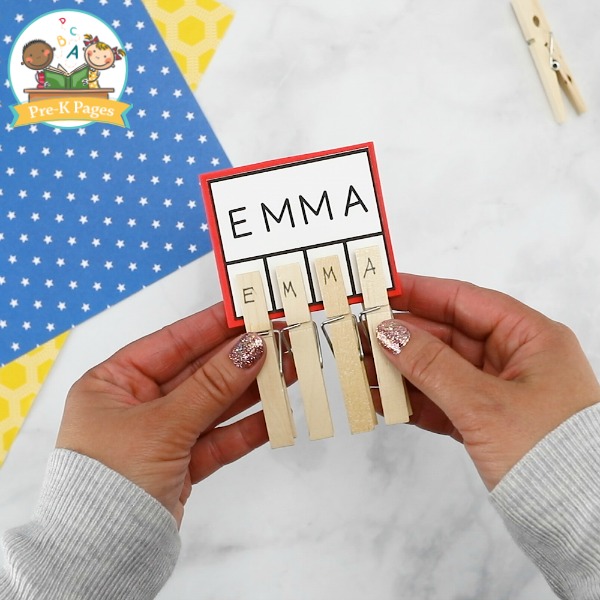 How Does It Work?
This document MUST be opened in Adobe Reader to be fully functional. This document WILL NOT be editable if opened with a generic or Apple-brand PDF reader.
Make sure you are using the most recent version of Adobe to open your document.
The class list has space for 24 names. Select "save as" and rename your document to use it for AM/PM, M/W/F or TU/THU classes.
Names 2 TO 11 letters in length will work in this document.
All fonts are embedded in the document, you don't need to install any special fonts.
Only the names of your students are editable, fonts are NOT editable.
You may type your students names in all uppercase letters, or type the first letter as a capital letter and the rest lowercase to adhere to your individual program's rules and guidelines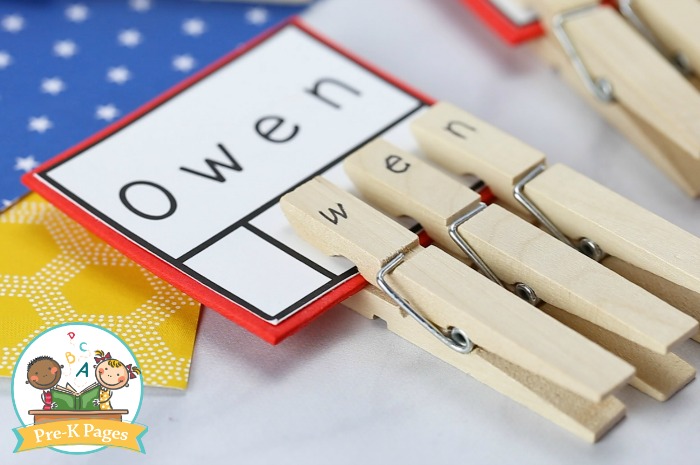 Additional Uses
Last Names
Student Names in all Uppercase
Sight Words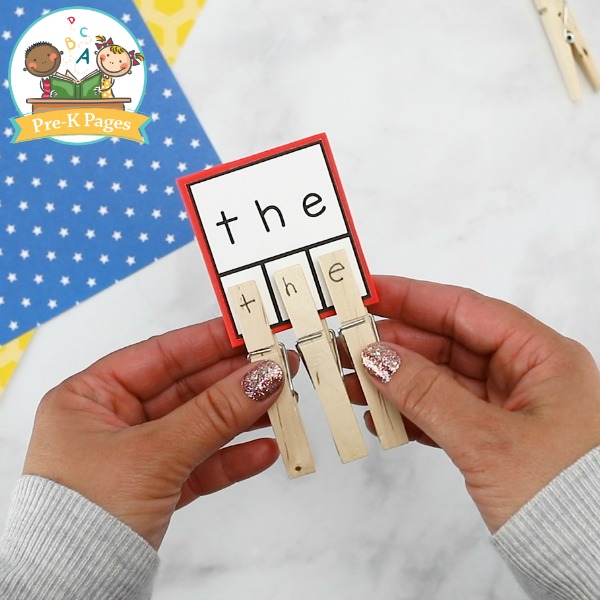 Additional Materials Needed
You will also need spring-loaded clothespins and a fine-point permanent marker to prepare this activity.