Get your preschoolers practicing their fine motor skills with these editable name tracing worksheets for your preschool classroom.
With these editable name practice books you can quickly and easily create customized name practice for your entire preschool or kindergarten class. Editable name tracing books will help your students learn to recognize their names, the individual letters in their names,
 and learn to write their name.
(see a preview of these printables here)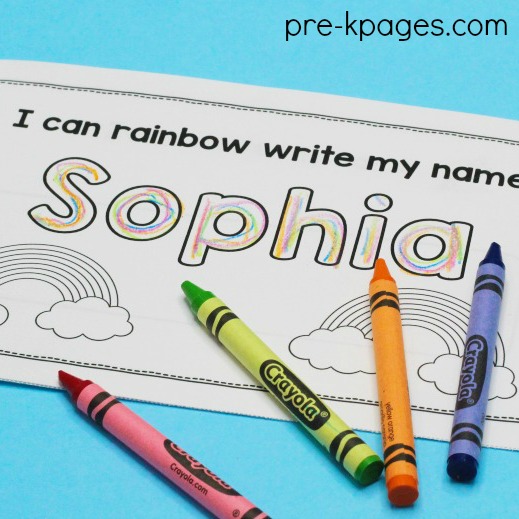 The student names in these name tracing pages are editable. The names of the students you type in the class list will automatically fill in on all of the other pages throughout the document -just print, cut, and staple!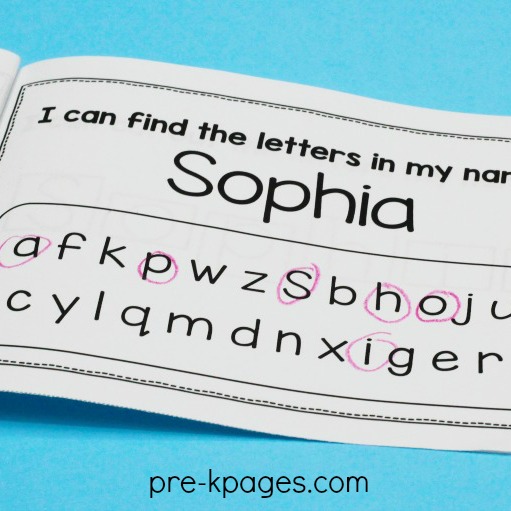 What You Get  Inside the Editable Name Tracing Book
Page 1: "My name is…" (cover page)
Page 2: "Starts with the letter" (child will identify first letter of name and draw or paste picture of self in box)
Page 3: "I can say each letter in my name." (child will point to each letter in name)
Page 4: "I can trace my name" (child will trace name)
Page 5: "I can rainbow write my name." (child will use crayons of various colors to practice tracing name)
Page 6: "I can write my name in the boxes." (child will write each letter of name in squares provided)
Page 7: "I can write my name." (child will write name in blank box)
Page 8: "I can find my name." (child will find the letters of name and mark)
Page 9: "I can make my name." (child will glue letter squares to this page)
Page 10: "I can cut out the letters in my name." (child will cut out letter squares)
Help your preschool, pre-k, or kindergarten students learn how to recognize their names with these editable name practice books.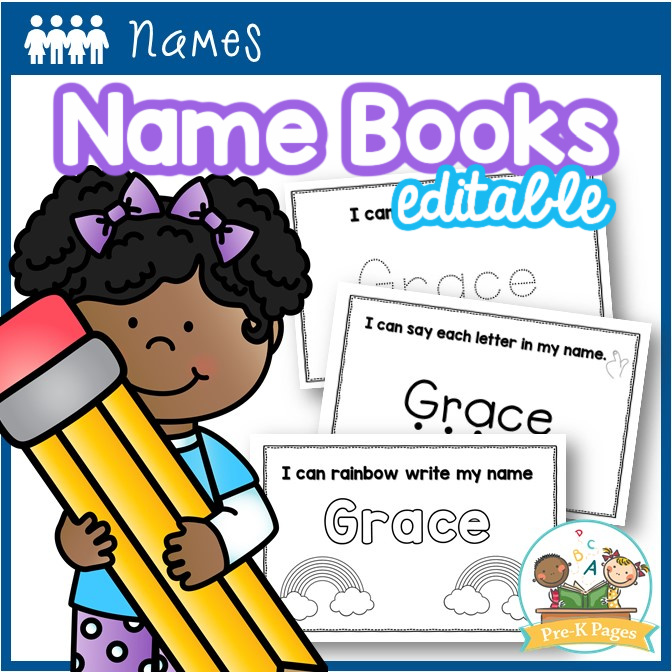 How Does It Work?
This document MUST be opened in Adobe Reader to be fully functional. This document WILL NOT be editable if opened with a generic or Apple-brand PDF reader.
Make sure you are using the most recent version of Adobe to open your document.
The class list has space for 24 names. Select "save as" and rename your document to use it for AM/PM, M/W/F or TU/THU classes.
Names 2 TO 11 letters in length will work in this document.
All fonts are embedded in the document, you don't need to install any special fonts.
Only the names of your students are editable, fonts and images are NOT editable.
Get Creative Using These Worksheets!
Here are some other ways you might use these printable name writing pages in your pre k or kindergarten classroom:
Print individual tracing worksheets for practice sheets
Print multiple copies of page 7 to create individual sign-in books for each child in your class
Laminate individual pages and use with dry erase markers