Every preschool professional will have to, one day, introduce scissors to their students. And sometimes, that can go wrong. 
A lot of children can be scissor-happy. I mean, who would say no to cutting their own hair as a child?
However, if you do it the right way, teaching scissor skills to young children can be, if not easy, quite fun.
And it all comes down to helping your students hone their fine-motor skills!
How can you do that? Let's dive in!
The Relationship Between Fine Motor Skills and Scissor Skills
The term "fine motor skills" refers to the small muscles in the hand that will eventually be necessary for holding a writing tool like a crayon or a pencil. 
As you know, fine motor skills also play a crucial role in self-help skills, like putting on one's clothes, snapping, buttoning, twisting the cap on and off a tube of toothpaste, and, you've guessed it, operating scissors!
This is why it's important to develop those fine-motor skills before putting scissors in the hands of your young students.
How can you do that? Keep reading to find out!
Use Playdough!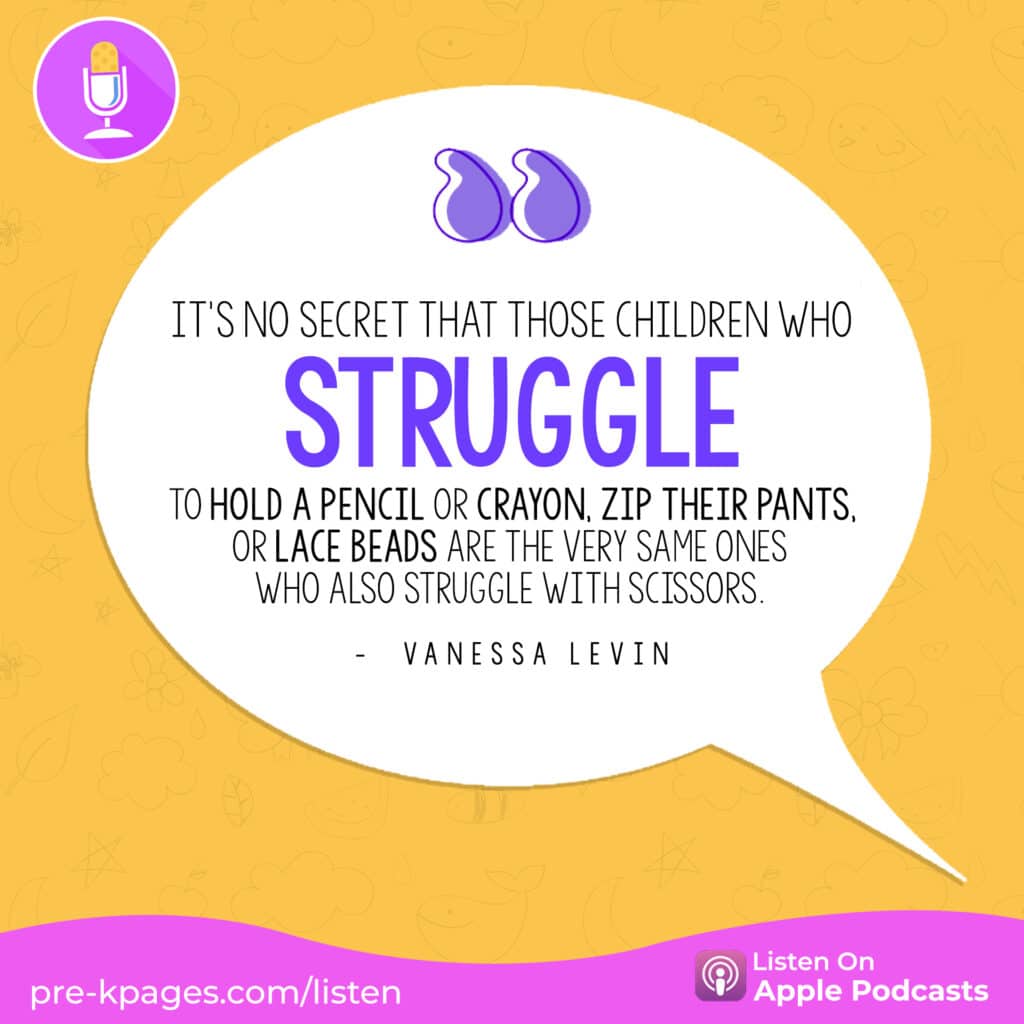 Playdough is one of the most beneficial things you can provide your students with.
Yes, believe it or not, playdough is a great tool for developing fine motor skills and strengthening the muscles in the palms of their little hands. This is why it's a must-have in every single early childhood classroom program. And if you need a play dough recipe that will give you soft playdough that lasts a long time, then you need to try my favorite play dough recipe HERE.
You can use playdough in many different ways. For example, one of the first things I like to do with my students — aside from just giving them the playdough and letting them play with it — is have them put a lump of playdough on the table along with some golf tees.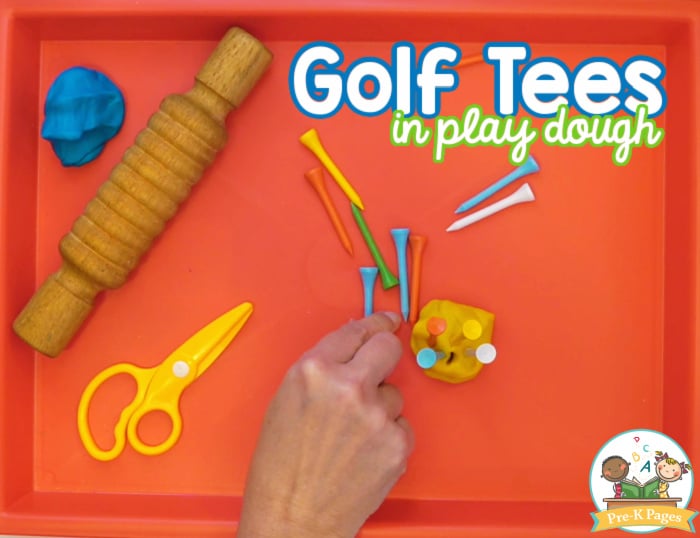 You can often get golf tees at the dollar store or Amazon, and they're great for using in the early childhood classroom. I let the children simply push the golf tees into the playdough. As they repeatedly pull the golf tees out to remove them from the playdough, they strengthen the muscles in their hands.
This is a great way to work on their fine motor skills. Plus, as they pick up the golf tees, they're also using the same muscles they'll eventually need to hold a pencil!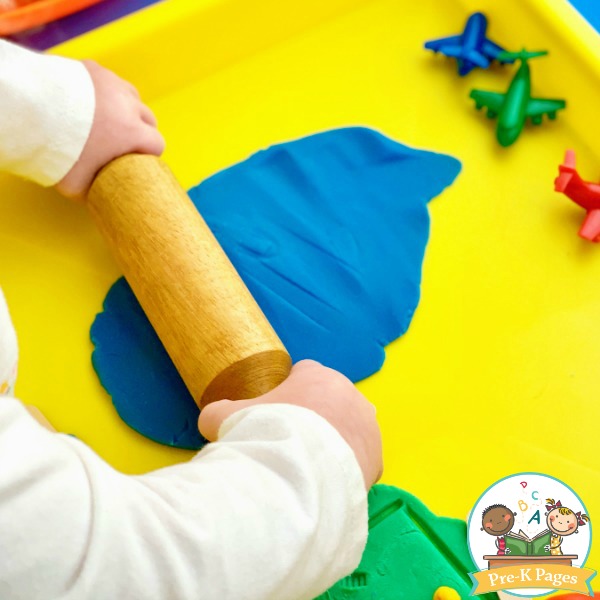 I like to invite my students to roll the playdough to make snakes. And as they're doing that, they'll be rolling the playdough across the arch in their palms. 
On adult hands, that arch in the middle of your palms is concave. However, on children's hands, it's not, especially on littles who have poorly-developed fine motor skills. So, rolling playdough with the palms puts pressure on this area and helps develop those muscles.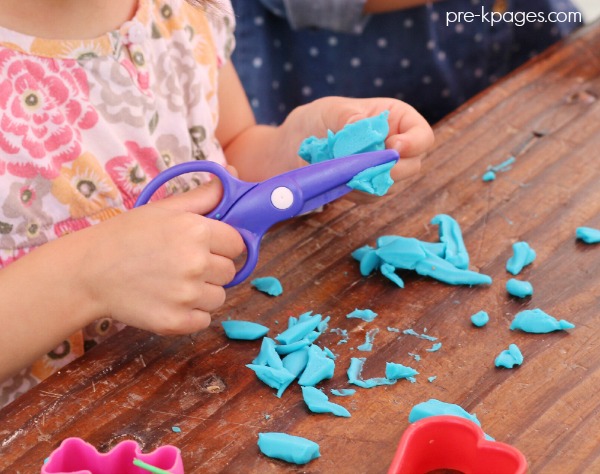 Another thing that my students have always loved is using dough scissors. Dough scissors don't have metal blades, they're just plastic, so they don't cut anything except playdough. 
So, when I have my students roll snakes with playdough, I invite them to cut the dough with scissors. This activity also brings out the children's creative side, because they love to pretend they're making soup or macaroni with those little pieces they cut.
There's nothing more exciting for a child, when it comes to using scissors, than to cut playdough! 
You can also invite your students to use rolling pins to roll the playdough flat. Why is this such a great fine motor activity? Simply because when the kids are gripping each end of the rolling pin, they're using their hand muscles!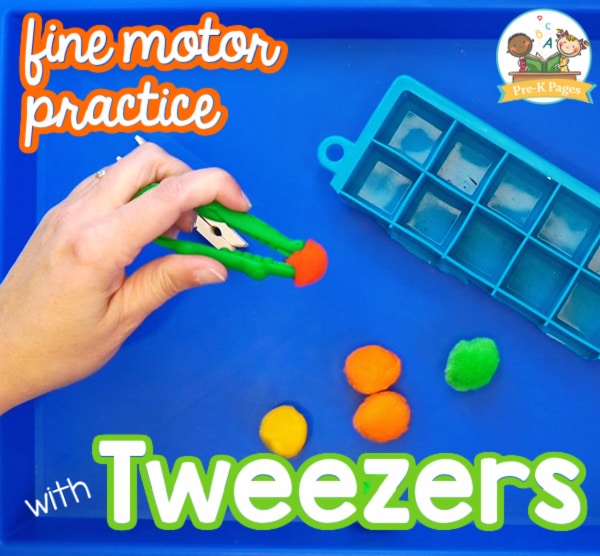 Make Things Playful
Another way you can provide your students with opportunities to develop their fine motor skills is to make things fun and playful. How? By using tongs or tweezers!
When children use tongs or tweezers, they're actually exercising their fine motor skills. Early childhood tweezers fit nicely in children's hands and have little grippers, so they can easily grip things. 
Here's how I use them: I provide my students with pom-poms, and I ask them to use the tweezers to grab the pom-poms. And then, I invite them to fill each slot in an ice cube tray with them. 
This sounds like such a simple activity. But the truth is, sometimes, something quick and easy like this can be a really impactful way for children to develop those muscles in their hands.
Fine Motor Art Activities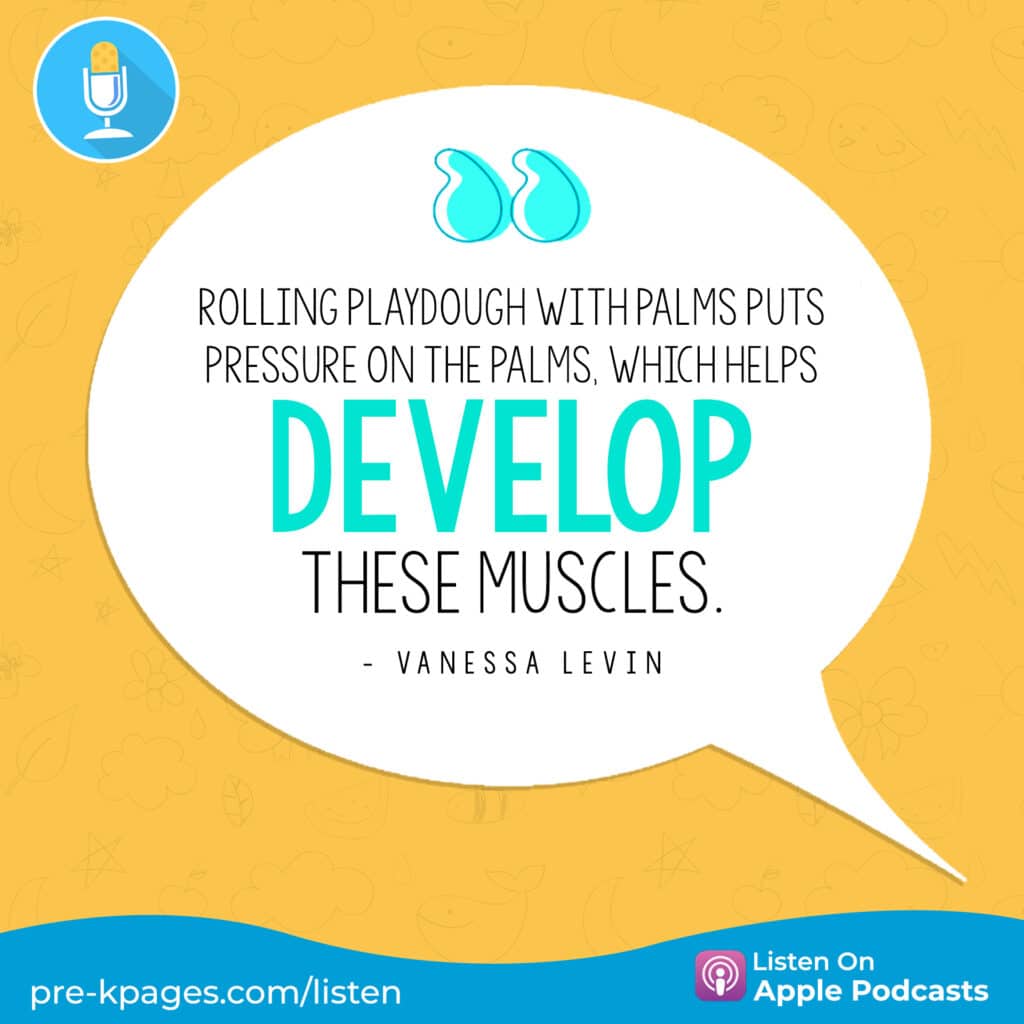 This next activity is what many might consider art, but it's actually perfect for practicing fine motor skills. You simply need coffee filters and pipettes for this. Take a pipette (or an eye dropper), and use it to drop watercolor paint onto a coffee filter.
Yes, this is a super simple activity that serves two purposes, developing fine motor skills and art. It's a super easy activity that you can add to your art center.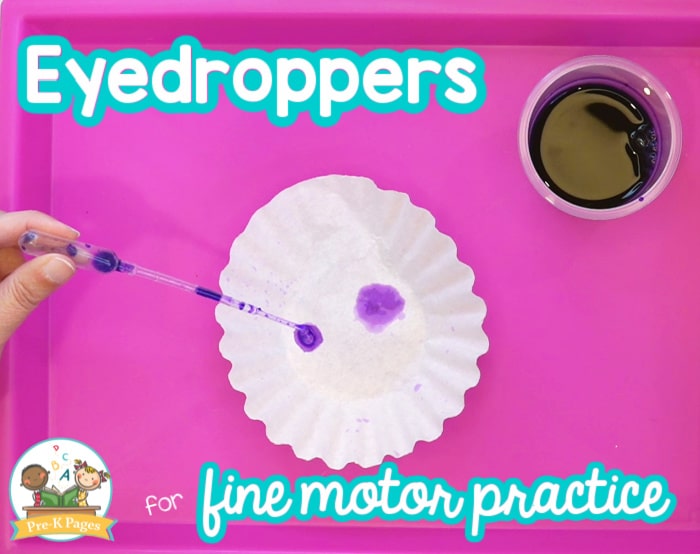 Once your students have practice with this simple activity, you can move on to the next level, which isn't cutting with scissors or writing just yet, but punching holes with paper punches!
Hole punchers take some skill, which is why this is a more advanced activity. It's easy to implement as well: Simply invite your students to punch holes in colored paper, preferably something a little thicker than copy paper, like construction paper or cardstock. 


To help you with all this, you can grab a free copy of my Fine Motor Skills Parent Handout here. It'll make things easier for you, plus, >hey, it's free!


Links Mentioned in this Episode