Let's face it, playdough is life in any preschool or pre-k classroom. Playdough is always a favorite with young children, and they have lots of fun playing with it, too! Have you ever opened up that store bought playdoh, ready for a great learning experience, only to find it crumbly and not fit for use? You can make the best playdough for your classroom, here's my favorite easy homemade playdough recipe.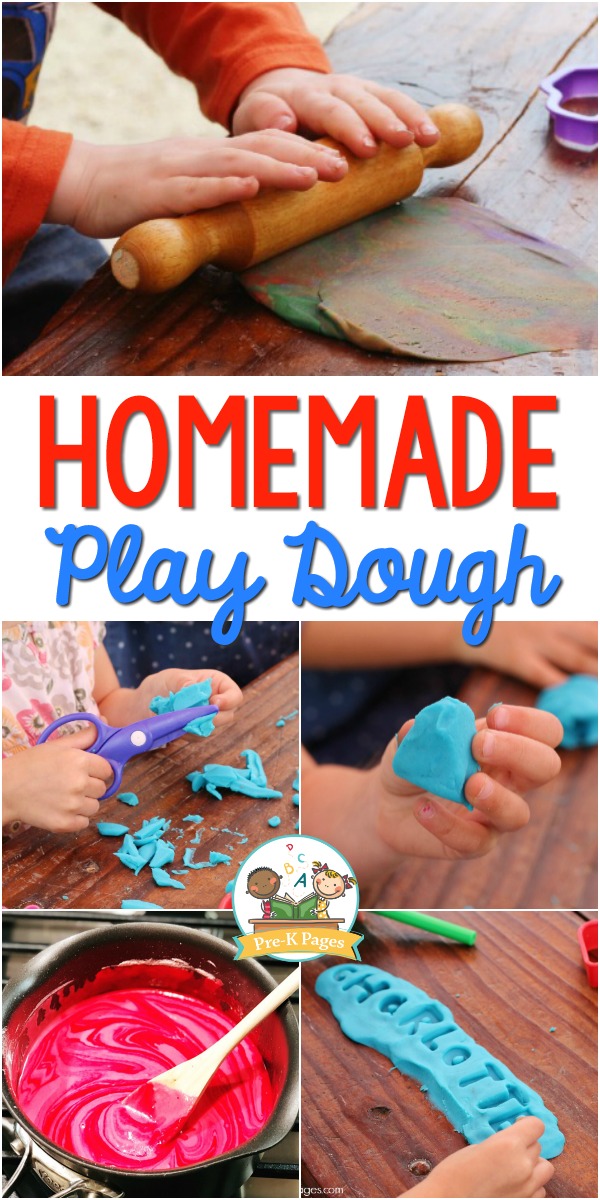 Benefits of Homemade Playdough
Watch this video that explains why you should make your own.
As a veteran preschool teacher, I've gone through a lot of playdough. I recommend a Playdough Center in your classroom, and have playdough activities for most themes. So I know how important it is to have affordable playdough that doesn't dry out!
Here are the four main benefits of making your own playdough:
1. It's really easy to do! You don't need a lot of cooking skills to make great playdough that turns out just right – every time.

2. Lasts much longer than purchased dough. Since you can use it for a longer time, homemade dough is more cost-effective and budget-friendly. If yours is crumbly, children are unhappy and can get off-task much more quickly. Homemade playdough (when done right!) won't get crumbly.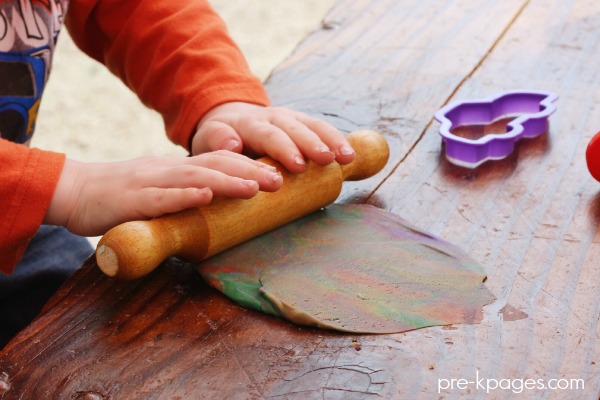 3. Excellent for building fine motor skills. These motor skills are important for many life skills – including writing. Building fine motor skills will help fight against hand fatigue when children begin writing regularly.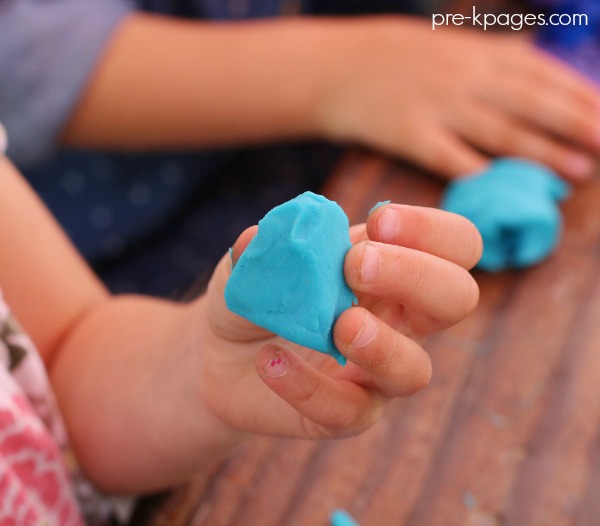 4. More pliable and softer than purchased dough. It feels better to the hand. Children may stay engaged longer when playing with a homemade version.
You can find many recipes for homemade playdough, both cooked and uncooked. Here's my my favorite playdough recipe below.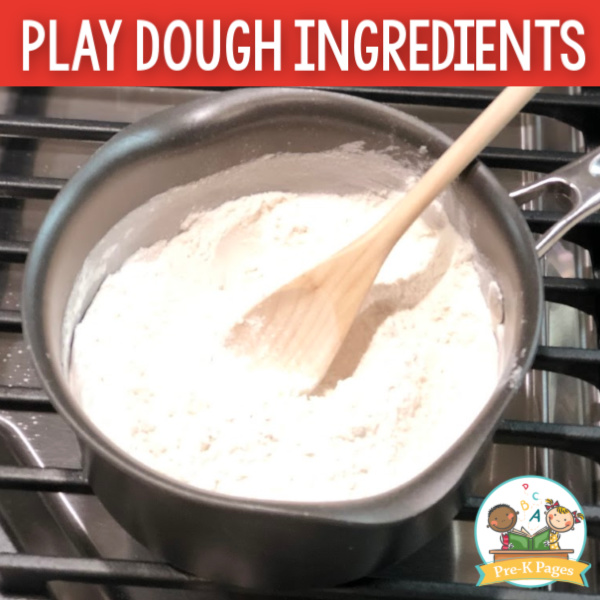 The BEST DIY Playdough Recipe
2 cups white flour
1/4 cup cream of tartar
1/2 cup salt
2 Tablespoons vegetable oil
2 cups water
food coloring (or other coloring agent – see below)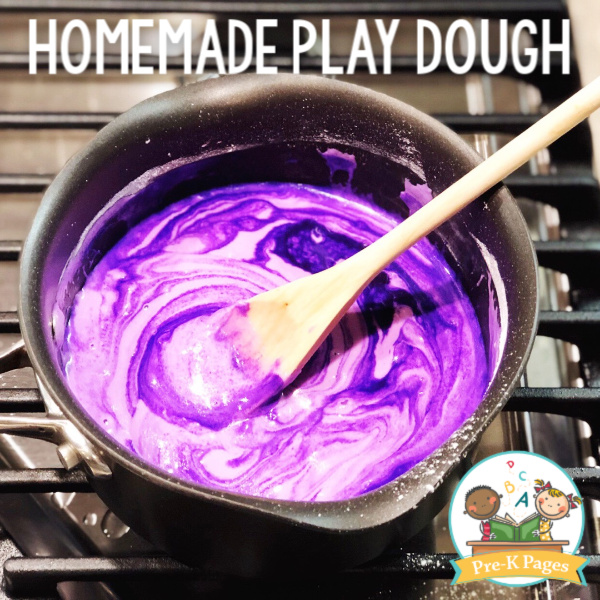 There are many different ways you can color your dough:
food coloring – look for neon or other fun colors at seasonal times
gel food coloring for deeper colors – check the craft section of discount store or craft stores
Kool-Aid (grape is my favorite)
liquid watercolor (shown above)
flavored gelatin
You could also add scented extracts (peppermint, lavender) to give your it a scent.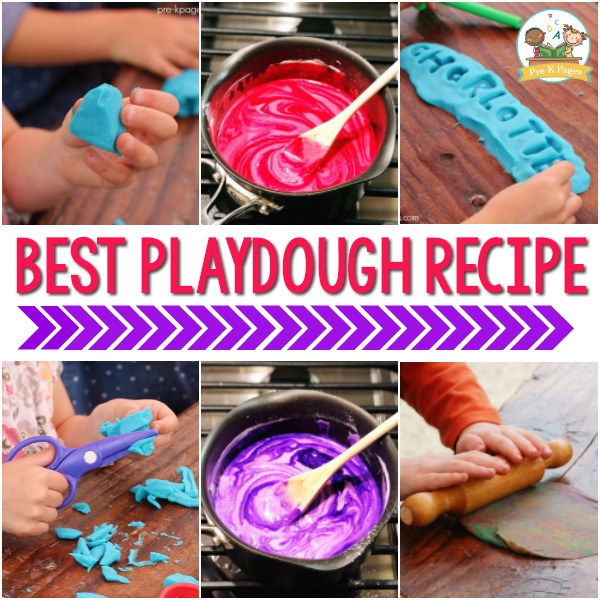 How to Make Your Own Playdough
Start by mixing the dry ingredients in a medium size pot. Next, you can add the water, oil, and your food coloring of choice to the pot. Then, mix the ingredients together thoroughly.
Cook your mixture on medium heat, stirring continually. When a ball forms in the middle of the pot, remove from heat. Allow time for the dough to cool.
Then you'll want to knead the dough as needed.
To ensure that your dough lasts for a long time, store it in an airtight container. Refrigerate your dough when not in use to extend shelf life.

Playdough Tools Mentioned
Cookie Cutter Set
Textured Rolling Pins
Dough Scissors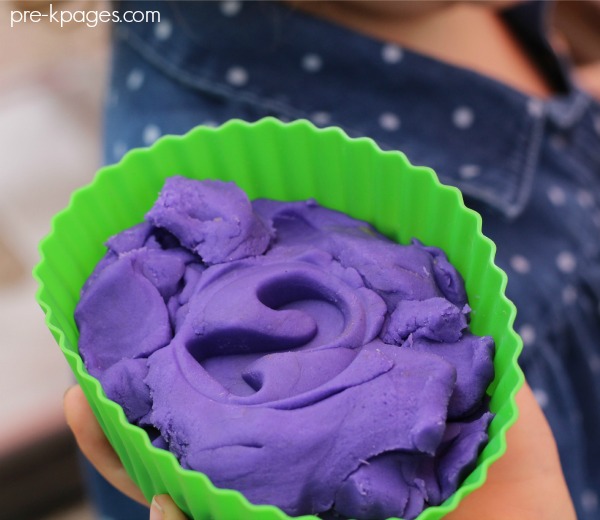 How To Enjoy Playdough In Your Preschool Classroom