Preschoolers love to play with balls. You could plan a ball theme or a shapes theme. You could include ball activities in other themes, such as summer, ocean, or beach. You could add a little more gross motor action in some of your centers. Check out these 30 ideas for some rolling, bouncing fun in your classroom.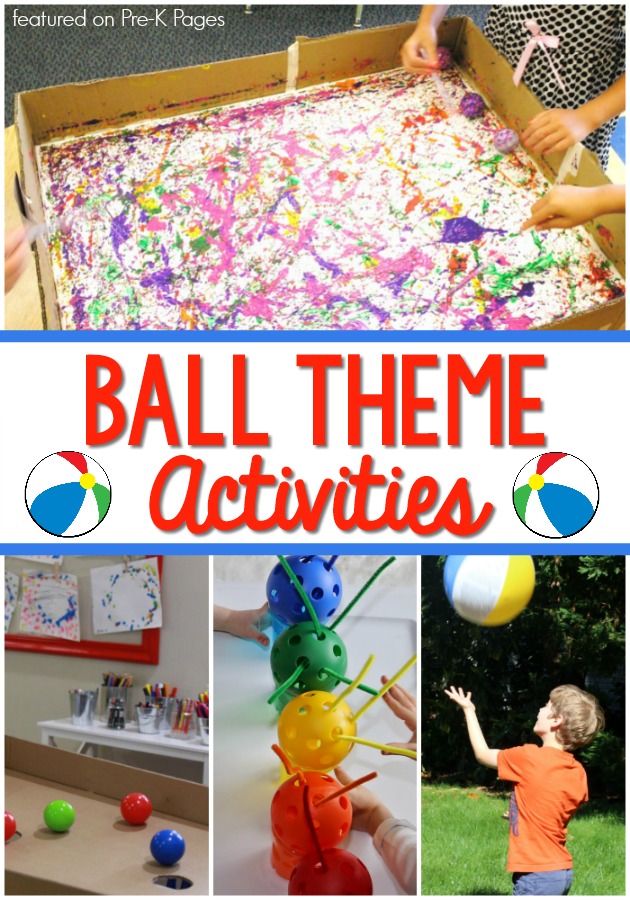 Activities with Balls
Gross Motor Beach Ball Game (Pre-K Pages)
Fine Motor Math Game (Pre-K Pages)
Muffin Pan Tossing Activity (Pre-K Pages)
Moon Crater Tossing Game (Pre-K Pages)
Teamwork Ball Games (Teach Preschool)
Parachute Play (Teach Preschool)
DIY Drop Box Game (Teach Preschool)
Roll the Ball Relay (Teach Preschool)
Ball and Tunnel Game (Brick by Brick)
Ball Painting (Brick by Brick)
Why Do Balls Bounce? (Science Sparks)
Bouncy Ball Art (Crayon Box Chronicles)
Color Match Ball Game (Imagination Tree)
Balls in the Circle (Feels Like Home)
Ball Games for Kids (Educators' Spin on It)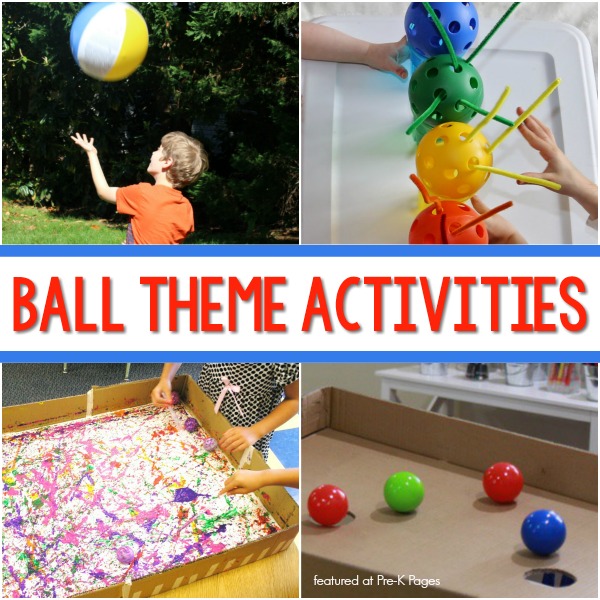 Ball Activities for Preschoolers
Balancing Felt Balls (Learning 4 Kids)
Spiky Ball and Loom Bands (Laughing Kids Learn)
Bowling and Knock Down Fun (Powerful Mothering)
Balls and Foam Mats (Powerful Mothering)
Play Dough, Golf Balls, and Tees (I Can Teach My Child)
Painting with Golf Ball (Mess for Less)
Indoor Golf Game (Craftulate)
Tennis Ball Games (Little Bins for Little Hands)
Kick the Cup Alphabet Game (Fun Learning for Kids)
Counting Croquet (Toddler Approved)
Wiffle Ball Creatures (Therapy Fun Zone)
Velcro Ball (Creative Connections for Kids)
Sort Colors into Balls (Still Playing School)
Cereal Box Ramps (Little Pinch of Perfect)
Launching Balls with a Lever (Buggy and Buddy)
And check out these ball books, too.
More Ocean and Beach Activities