Getting ready for back to school is so exciting for us this year as my twins are heading to preschool. We've been doing a lot of back to school reading and have found a favorite book. I came up with a fun storytelling activity to go with it.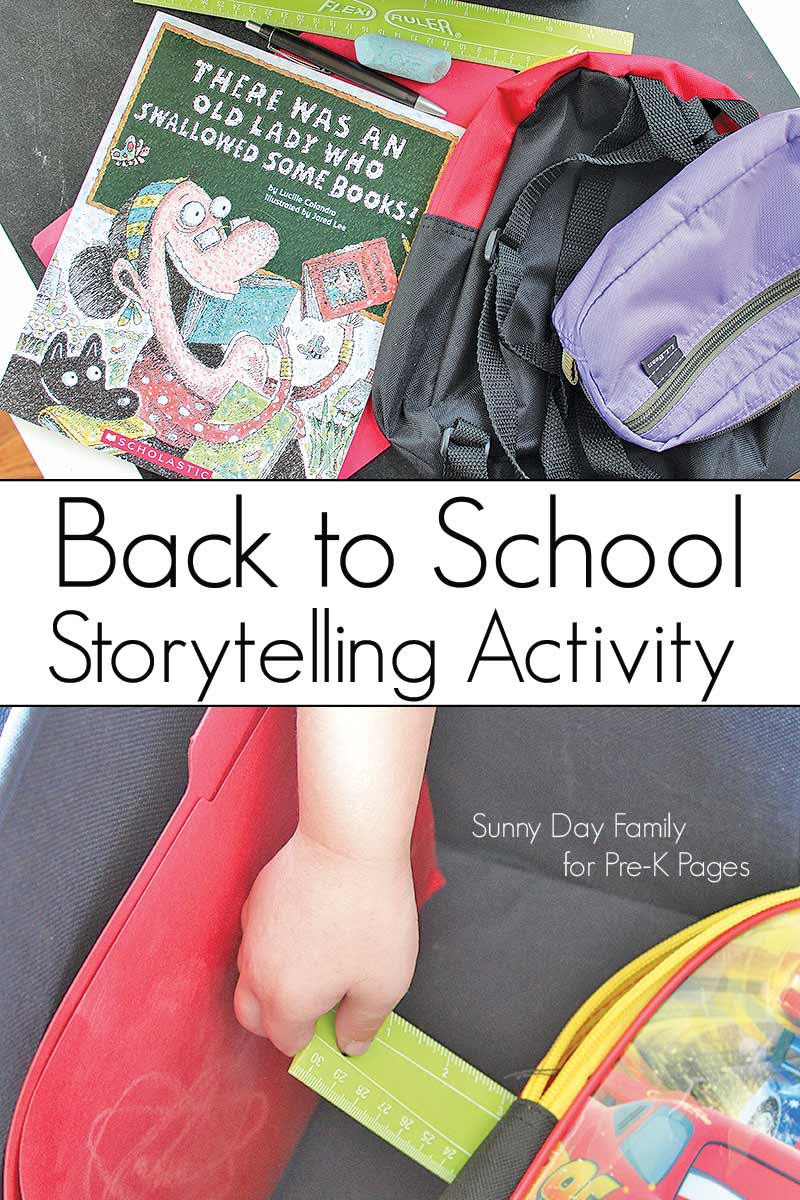 Read a Fun Book
There Was an Old Lady Who Swallowed Some Books by Lucille Calandro, illustrated by Jared Lee, is our go-to book when we're talking about back to school. It's a fun addition to the "There Was an Old Lady" series and celebrates the start of a new school year. The book is silly and fun, and my boys love the rhythmic, rhyming text. It's a wonderful book to read at the start of the school year. We set up a really fun back to school storytelling activity to accompany it. This activity is a great way to let preschoolers explore their new school supplies and see how they work while having a bit of fun, too.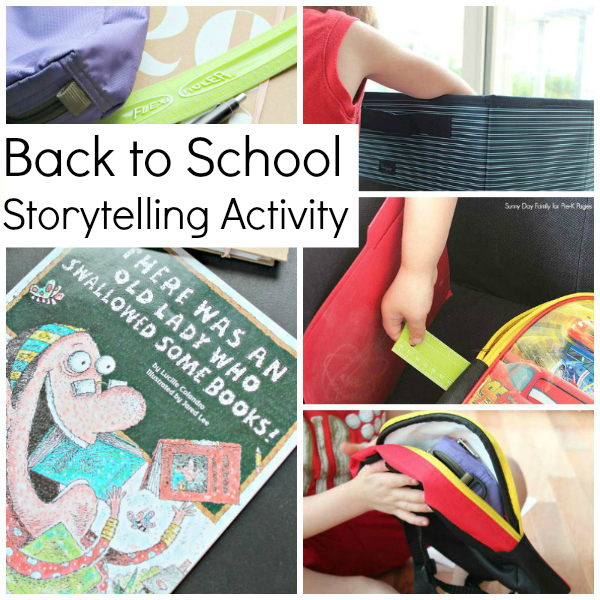 Make a Back to School Storytelling Box
The set up for this activity is very simple. You can easily find the items in your classroom or home. You will need:
There Was an Old Lady Who Swallowed Some Books by Lucille Calandro
Box or bin (make sure the kids cannot see inside)
School supplies that are mentioned in the book: Books, Pen, Pencil Case, Ruler, Folder, Chalk, Backpack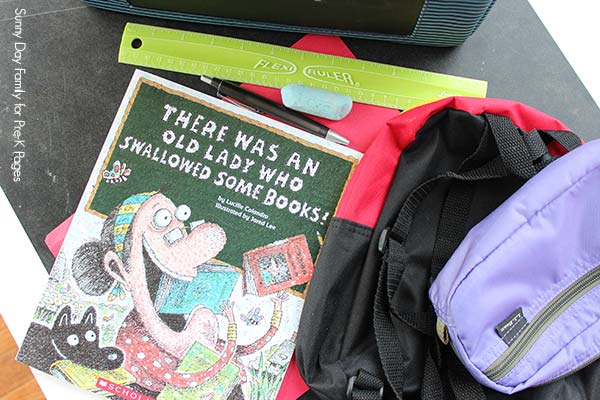 Simply place all the school supplies into the box, and put it on a low table. You want the children to be able to reach inside but not be able to see the contents.
Once everything is inside, invite the children to join you to read There Was an Old Lady Who Swallowed Some Books. As you are reading, each time the old lady swallows a new item, invite a child to come up to the box and see if they can find the item inside. But there's a catch – they can't peek! This is a really fun way for children to see if they can distinguish items using their sense of touch instead of sight.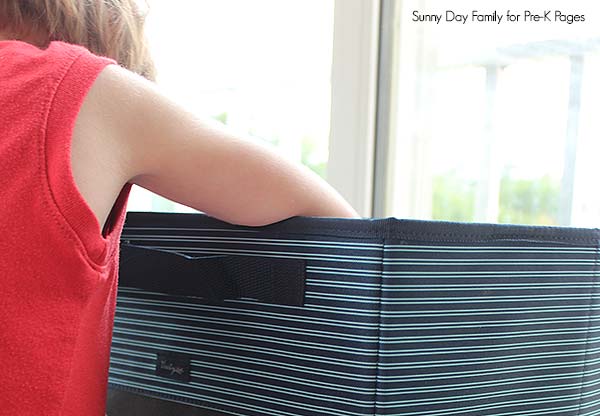 Talk About School Supplies
As they discover each item, you have an opportunity to talk about its properties. For example, the ruler is long and straight, while the pencil case is soft. Once they choose an item, you can talk about what it is used for – let them practice using the ruler to measure the pencil case and allow them to decorate the folder with the chalk, just like in the book.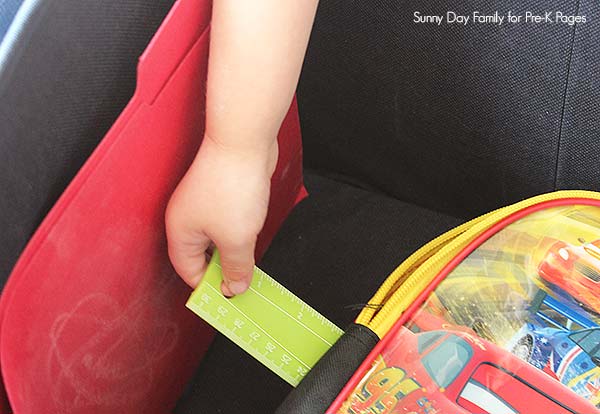 When the box is empty, they can practice packing all of the items into the backpack, just like the end of the story. It might be a tight fit but this is a great activity to help them work on spatial relations as well as practicing using the zipper on the bag.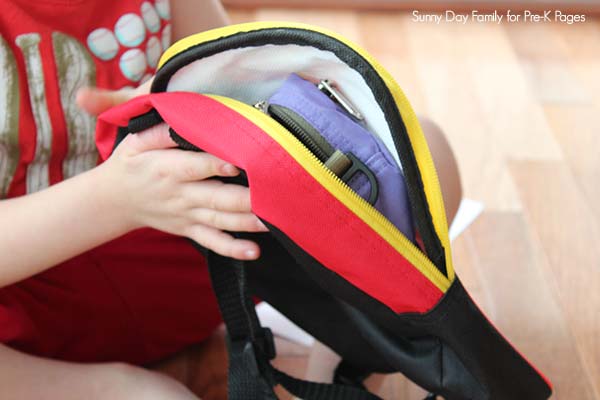 This storytelling activity has been a big hit in our house, and it's a really fun way for preschoolers to get excited about the new school year and to explore the uses for their new school supplies. It's perfect for back to school or any time of year!
BIO: Laura is a mom to twin boys and the author of Sunny Day Family, where she shares fun activities and easy organizing tips. Find more back to school ideas and all her free printables here. Connect with her on Facebook, Pinterest, Instagram, and Twitter.
More Literacy Activity Ideas—
Learning Concepts of Print with Pete the Cat
Retelling a Spring Book with Puppets
Lunch: Retelling and Rewriting
How to Make Class Books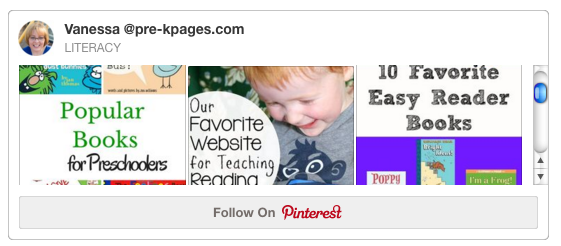 Follow my Literacy Pinterest Board for more great ideas!