One of the struggles many early childhood teachers face is finding or creating durable resources. Let's face it, our little ones sure are cute, but they have been known to destroy everything in their path in under 2.5 seconds. For this reason, all of those cute name tags, games, and cards we use to help teach our little angels need to be super sturdy to withstand use over time.
The best (and my favorite) way to protect resources from damage is to laminate them. In this post I'm sharing some of my best laminating ideas for teachers so you can get the most out of your resources too!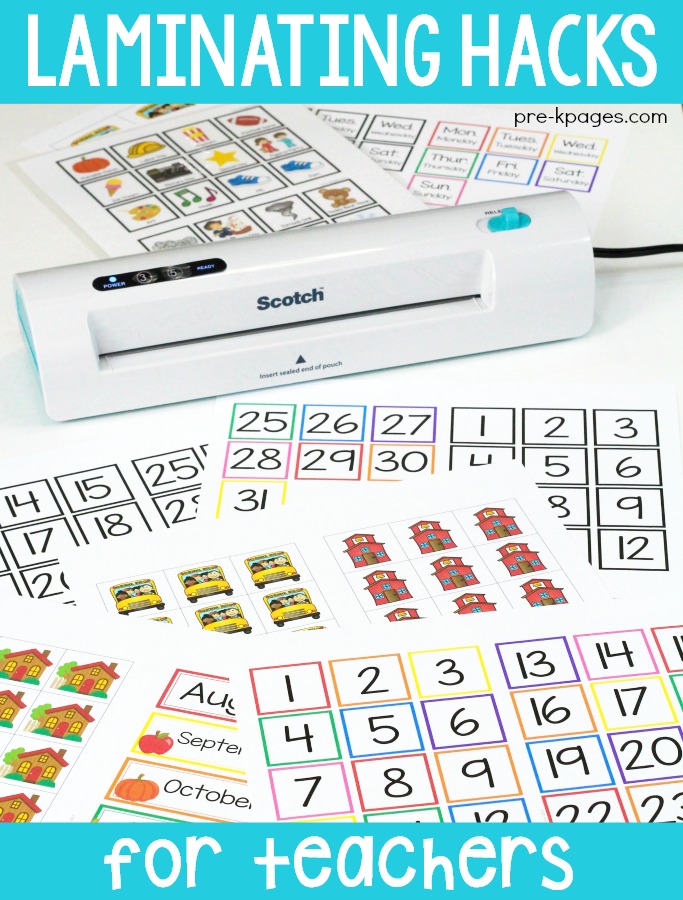 Laminating Tips for Teachers
I know it may sound super easy, just pop a paper into your trusty laminator and go, right? But not so quick, there's a
lot
more to it than meets the eye!
When you have all of your supplies necessary for laminating located in one convenient area you'll spend less time searching for things. One quick tip is to use a bucket or basket to organize all of your laminating supplies near your lamination machine.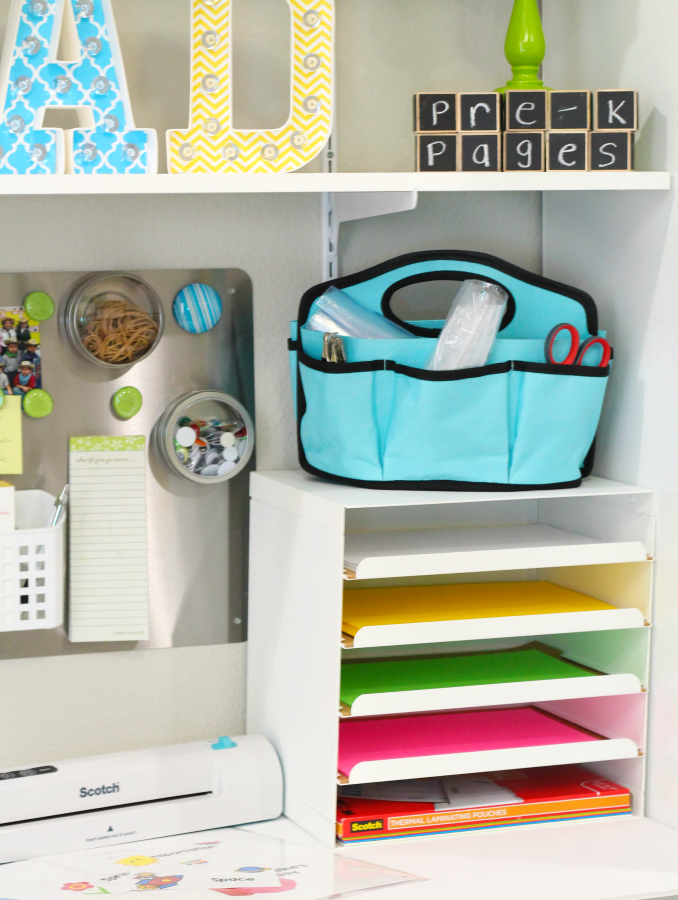 Laminating Supplies
Here's what I have in my laminating area:
Laminator (this one is my favorite!)
Sandwich or gallon size plastic bags to hold small pieces that have been cut out
Scissors
Paper cutter
Hole punch
Electrical outlet (so you can plug in your laminator)
Trash can – because cutting out lamination creates a lot of scraps!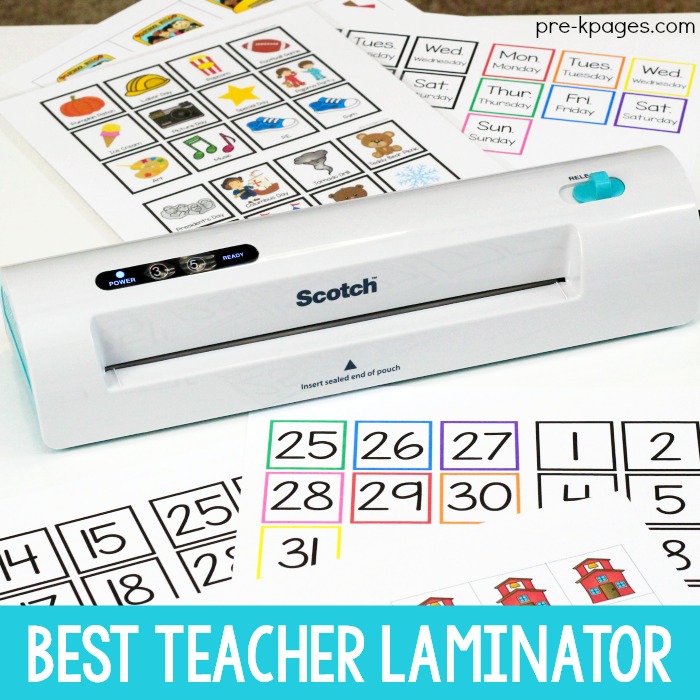 Best Laminator for Teachers
So I bet NOW you're wondering what the best, or the most affordable, laminator is – am I right? Recently we put two popular laminators to the test at a teacher workshop. On one side of the room we had a
Scotch brand thermal laminator
and on the other side of the room we had an
Amazon Basics
brand laminator. Teachers noticed right away that the Scotch brand laminator laminated things much more quickly than the Amazon Choice brand.
Teachers also noticed that it was easier to "feed" their laminating pouches into the Scotch brand laminator than the Amazon Choice brand.
Overall, teachers preferred the Scotch brand laminator for speed and ease of use. The quality of lamination was the same in both brands.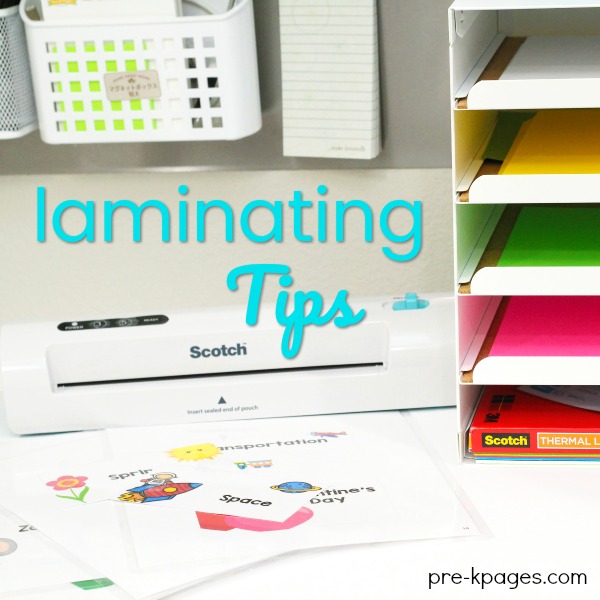 Teacher Laminator
That brings me to my next big question. We had some interesting discussions at our workshop about the order in which you should laminate materials. Some teachers were steadfast in their belief that everything should be laminated first, then cut out. Then there were others who were just as adamant that cutting and
then
laminating is the only way to go. I'm totally on team #cutfirst which team are you on?
The Teaching Tribe
Laminating is great, but if really want to be the best teacher you can be, you need Teaching Tribe. We have many printable lessons and on-demand video trainings to help you be the best teacher you can be! If you want to get on the waiting list for the Teaching Tribe, do it soon so you don't miss the next open enrollment period!
More Teacher Tips from Pre-K Pages