Do you feel like all you do is assess the kids in your Pre-K or Kindergarten classroom? Are you an assessment machine?
Are your kids missing out on fun while you're drowning in paperwork?
I thought so! There are ways to streamline assessment and make it so much less time-consuming, keep reading to learn how.
How can I make assessments go faster?
Here are two ideas for making assessments go more quickly in your classroom.
1. Take a selfie on your phone, print, cut, and glue to a square piece of colorful posterboard. Laminate the square and then explain how it works to the kids. As you finish assessing a child, you give him or her the colorful square with your picture on it. Tell that child to give the square to the next child on your assessment list. Teach the children that as soon as they receive the square with your picture they should come to you immediately. This will eliminate the extra time it takes to "wrangle" kids over to you and will also cut down on noise.
2. Use a digital assessment tool like ESGI on your computer, tablet, or smartphone to assess your students. It speeds up the assessment process, making it quick and easy to get your assessments done.
Did you know that ESGI saves teachers about 400 hours a year? That's the equivalent of 67 full days of teaching. 67 full days is more than a third of the school year. What could you do if you had 67 extra days to teach your students?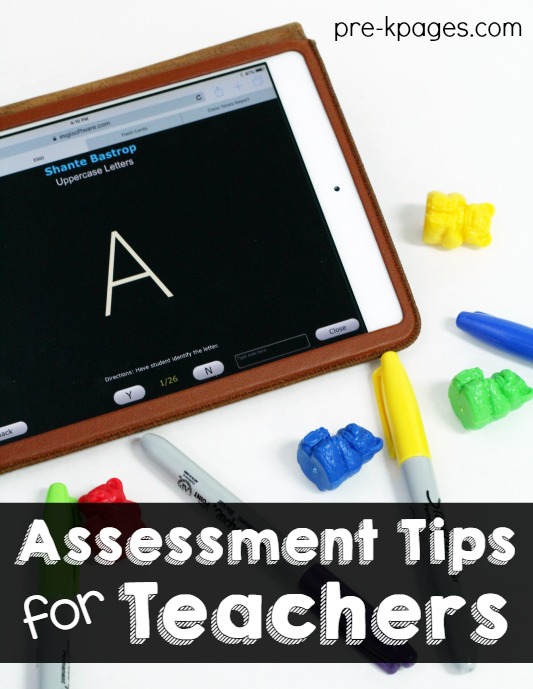 How Do You Keep the Kids from Interrupting When You're Testing?
Do your assessments seem to take FOREVER because your kids are always interrupting? You're not alone! Here are a few quick tips you can use to let kids know when you're testing.
1. Closet Light: Closet lights, or push lights are a common fixture at most dollar stores. These little lights are battery operated and can be found in many different fun shapes like stars, moons, and smiley faces. The next time you're at the dollar store, grab a closet light. Next, place the light on the table in front of you when you're assessing. As each student comes over to be tested, invite them to push the light to turn it on. Also invite the child to turn it off when they leave too. Turning the light on and off is fun for kids and can be used as motivation to come over quickly when it's their turn. Explain to the other students that when they see the light on, that means they can't interrupt you. When the light goes off, they can approach you.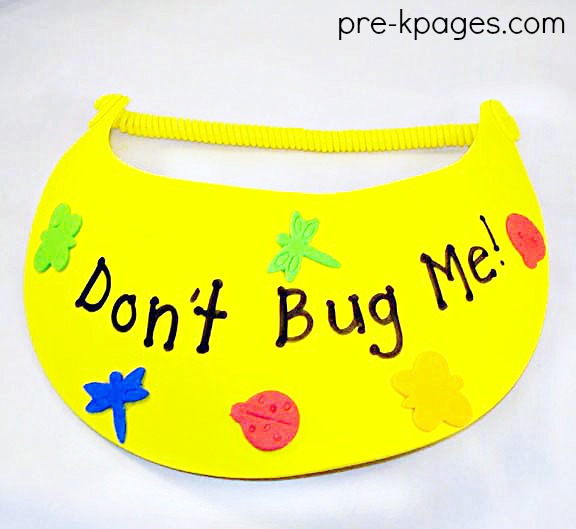 2. Bug Hat: Get a cheap foam visor from the dollar store. Decorate the visor with bug stickers or draw simple bugs on the hat with a permanent marker. Whenever you're assessing, wear the hat. Explain to the kids that when you wear the hat it means "don't bug me" and they may not approach you. Of course, you will want to teach plenty of problem solving skills first before you introduce the hat. Have a plan for who the kids can ask if they have a question or need help.
How to Get Your School to Pay for ESGI
Everybody thinks public schools have no money, and the truth is, they don't have money for most things, but they DO have money for certain things, like assessment tools.
I created this free cheat sheet if you would like to use it to help you introduce ESGI to your administrator(s).
Because a big part of ESGI is parent communication, Title 1 districts can use these funds to pay for ESGI. The professionally written, personalized letters in English or Spanish that ESGI instantly generates are the perfect way to keep parents informed of their child's progress!
Need to differentiate or individualize instruction for your kids? With ESGI you can print personalized flashcards specific to each student with just one click of a button!
Do you need to analyze your data quickly and figure out who knows what? ESGI instantly generates charts and graphs to highlight gaps and trends in your data! These charts and graphs are perfect for taking to PLCs and for creating your small groups.
Use code PREKPAGES and try ESGI FREE for 60 days! If you like it, the same code will get you $40 off your first year too!
More Teaching Tips from Pre-K Pages