Summer is a great time to broaden skills and learn with friends. Book studies have become a summer staple. This summer we are studying A Fabulous First Year and Beyond by Vanessa J. Levin (from here at Pre-K Pages!).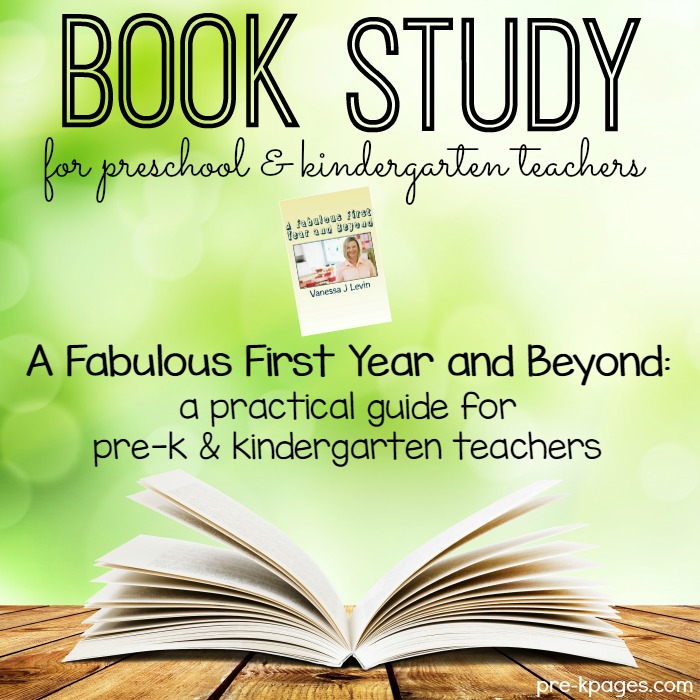 A Fabulous First Year and Beyond: A Practical Guide for Pre-K and Kindergarten Teachers is a resource manual specially targeted to teachers in those early years of pre-k and kindergarten. Often early childhood teachers may be the only ones in their grade level at a school. This book can be the "teacher next door" to help answer questions and give some affirmation for what you are doing in the classroom.
Book Study: A Fabulous First Year and Beyond
This video is the introductory session of our book study. We will review chapters 1-2. The rest of the book study will take place in the Teaching Tribe, an online community you can join. Subscribe to be a part of the entire book study; you will receive a certificate of attendance for 8 hours if you participate in all the book study. (You can unsubscribe after the book study if the Teaching Tribe isn't for you.
Chapter 1: Facing an Empty Classroom
You may walk into a classroom and have very little. Often a teacher's new space may have only tables and chairs or only basic resources. Do not focus on what you don't have. Be grateful for what you do have. Take stock of what is in the room and what will be provided. Plan what to purchase; do not go out and purchase a lot of stuff. Check garage sales and online classifieds for resources on a budget. Determine what you can make or what could be substituted for different resources. (For example, you can use a garment rack for a chart stand or make a chart stand from PVC pipe.) Learn about writing grants and use Donor's Choose for resources. You can have a fabulous year without a lot of resources.
Chapter 2: Room Arrangement
Check out the space and verify what you will have in the room. If you see items in the room, ask what will stay; take photos of the items that will be in your space. Use a tape measure to take room dimensions and furnishings. Make a quick sketch of the layout of the room (location of door, windows, outlets, other fixed items). Check outlets to make sure they work! As you think about floor plan, identify the traffic patterns – where and how will children move through the space. Check sight lines – can you see the whole room from all vantages points and all "corners" of the space? Make your floor plan; find online tools for creating the classroom arrangement. And remember: stay flexible. The room arrangement may need some adjustment after the children are in the space.
Check out the rest of the book study on the Teaching Tribe.
Resources Mentioned
More Back to School Resources and Teacher Tips—
Tips for a Stress Free School Year
Classroom Rules
Parent Open House/Orientation
Best Beginning of the Year Books for Pre-K and Kindergarten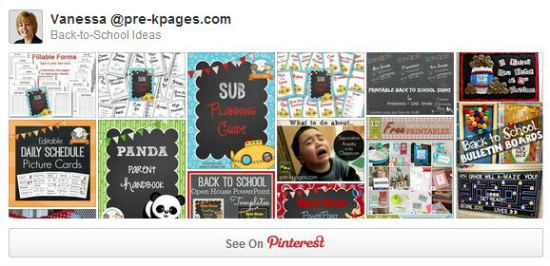 Follow my Back to School board on Pinterest for more great ideas!