Nap time can be a tough time for teachers (and sometimes for children, too). In this video, Deborah Stewart of Teach Preschool offers tips, encouragement, and great advice to make nap times successful for teachers and students. Think of this as "Everything You Ever Wanted to Know About Nap Time, But Were Afraid to Ask"!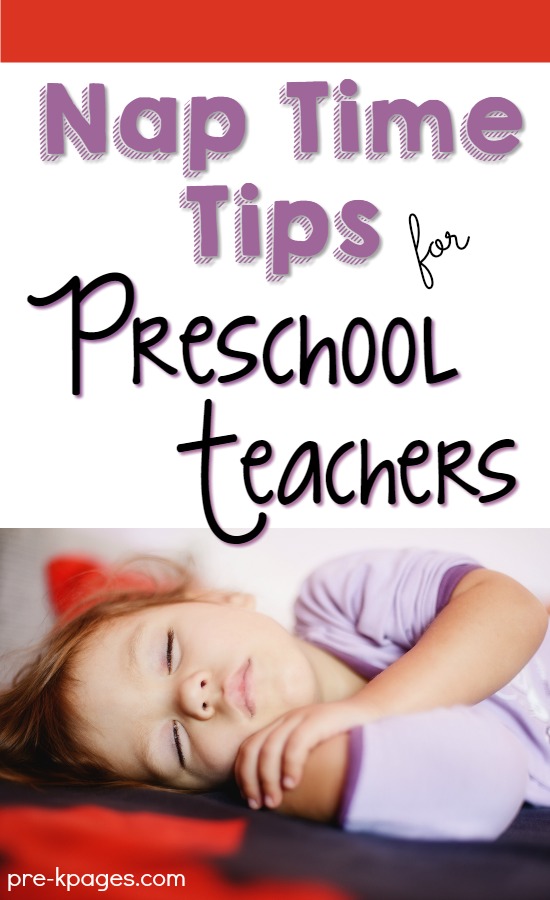 Nap Time Tips with Deborah Stewart of Teach Preschool

Note: Links for Deborah Stewart are below.
Preschool Nap Time Tips
1. Be fully present in nap time. Nap time is part of the learning experience for children.
2. Plan for nap time. What will you do for children who have difficulty settling down? How will you handle the child who doesn't nap? Be thoughtful and intentional in all you do.
3. Set realistic expectations for nap time. If nap time becomes all about discipline, we must examine our expectations. Assess what you're doing, adjust, and try again.
4. Transition to nap time gradually. Help students move from high energy to lower energy. Ask children to arrange their cots or mats with their sleep materials. Then gather the children back with you and prepare. Take deep breaths. Read a quiet book. Create a calmer tone for children to move to their cots.
More Nap Time Tips
5. Set the tone for resting. Dim lights if allowed. Play quiet music or other white noise. Choose what will be relaxing and familiar to the children. Move quietly around the room, using a hushed voice, and help children settle.
6. Teach skills for nap time during the day, not at nap time. Model behavior, talk about expectations, practice how to get ready and how to lay down at other times.
7. Prepare for the non-nappers. Provide quiet activities that can be done on cots or at a table. All children can start on cots. Then, when sleepers are resting, the non-napping child can begin quiet activity.
8. Transition out of nap time gradually, too. First put away any quiet activities. Then quietly move around the space and gently begin to wake children. Use a routine for awakening children and for putting away nap materials. Plan for what the group will do as children waken and join in.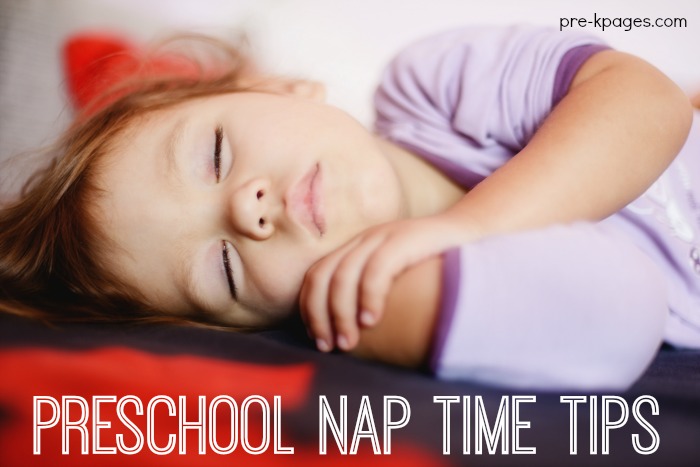 Deborah Stewart is a preschool teacher, consultant, author, and blogger. Both her blog Teach Preschool and her preschool "The Children's Studio" are filled with ideas for helping children learn through meaningful play and exploration. You can connect with Deborah on Instagram, Facebook, Twitter, and Pinterest as well as subscribe to her email newsletter.
Deborah's Quiet Activities Pinterest Board
More Teaching Tips from Pre-K Pages