Easily put together, this construction site alphabet dig pre k activity supports open-ended play and learning. If you are preparing for a community helpers theme, a construction site is always a huge hit with kids.
We have lots of construction work going on around where we live, so plows, bulldozers, and cranes have been coming up naturally in conversations lately. Letter beads were added for a extra touch of literacy along with our creative play.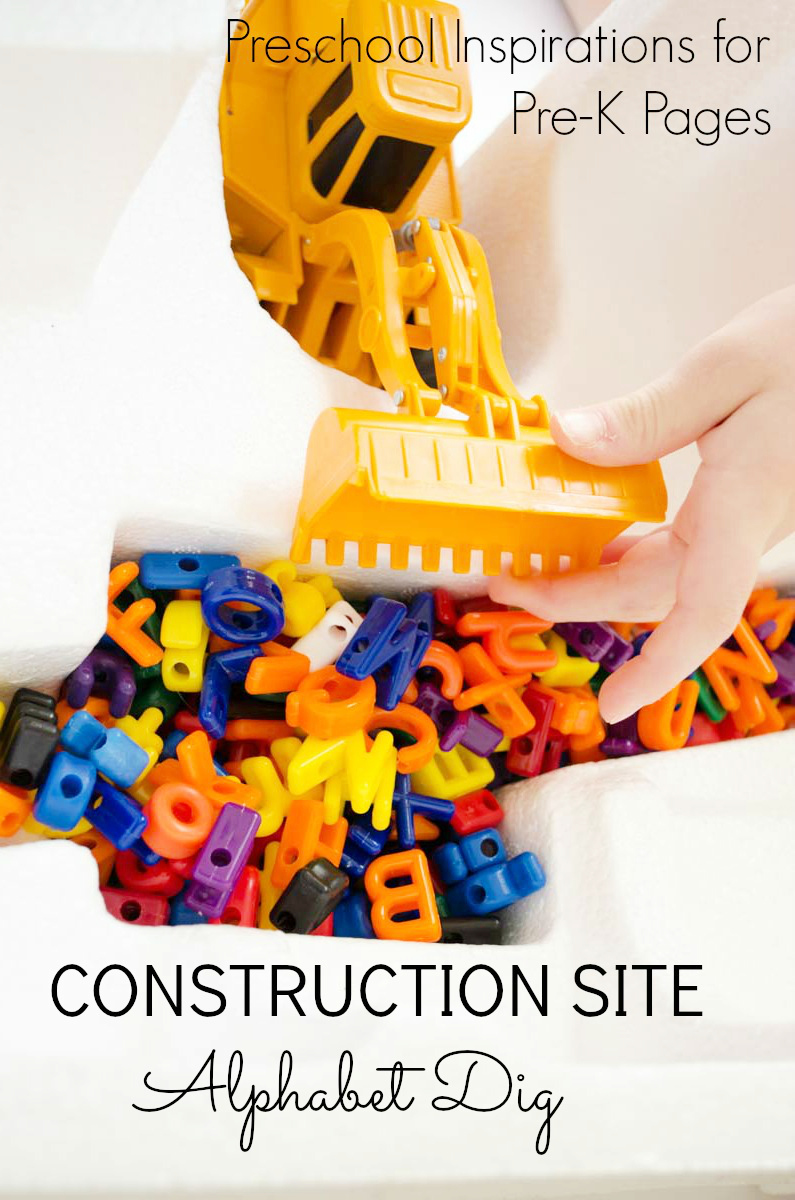 Construction Alphabet Dig Pre K Activity
This construction site alphabet dig encourages fine motor skills as children are picking up the letters and "dumping" them, letter awareness while children are talking about the letters and interacting with them, cooperation while working with one another, and more. Plus, it can all be quickly put together in a sensory table or block area.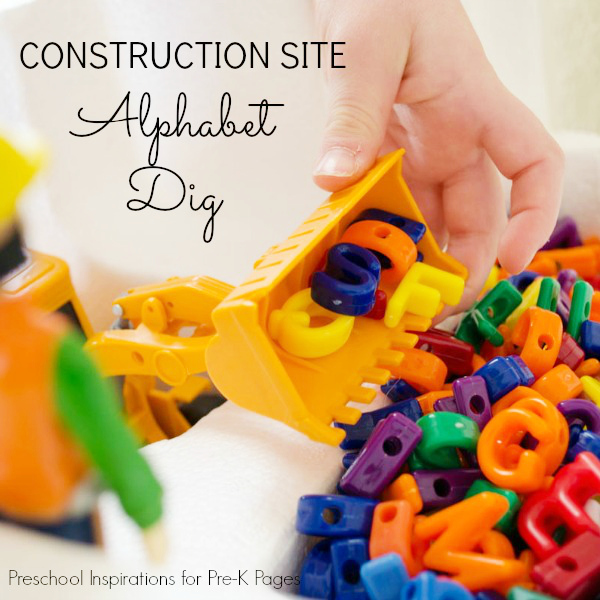 Construction Site Activity Materials
Here are the materials we used:
Construction trucks like bulldozers and dump trucks
Construction worker figures
Styrofoam that was recycled from a package (optional – be creative and use anything you have on hand)
Construction Site Sensory Play
I laid out all the materials, and I could not get it set up quickly enough because the children were eager to jump right in. They went and found the Styrofoam packaging that we had around and began putting the letter beads into what they referred as the "ditches" and "trenches."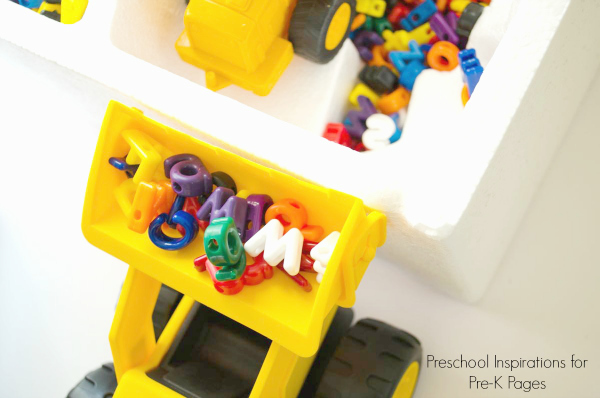 It was an open-ended play exploration as they moved all of the uppercase and lowercase alphabet beads around. They used the construction worker to direct the driver and make an alphabet mountain. It was an activity that they played all week long, and I loved that it was simple to set up and clean up each day.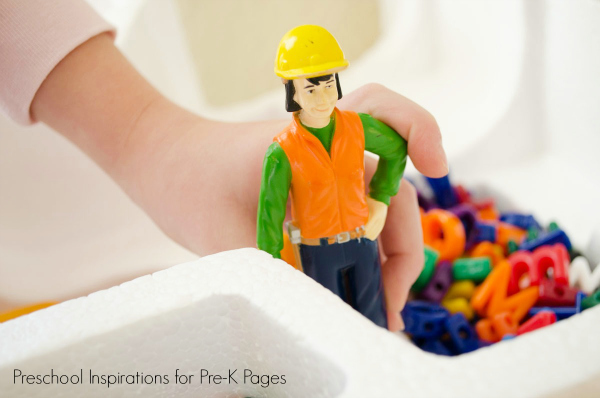 This construction site alphabet dig is a great addition to your community helper theme with an extra touch of literacy.
BIO: Katie writes at Preschool Inspirations and has been teaching and administrating preschool and early childhood programs for a total of 14 years. She has enjoyed working in centers as well as her own private preschool, and currently Katie is staying at home with her three children. Hands-on activities are her passion as well as learning through play. You can connect with Katie through Facebook or Pinterest.
More Community Helper Ideas—
Eye Doctor Alphabet Activity
Fire Truck Counting Game
Post Office Play Printables
Go on a Flag Hunt