Books are an important part of the preschool classroom. Books build an understanding of print and develop early literacy skills. Books can help preschoolers learn more about the world, especially parts of the world that extend beyond their personal experiences.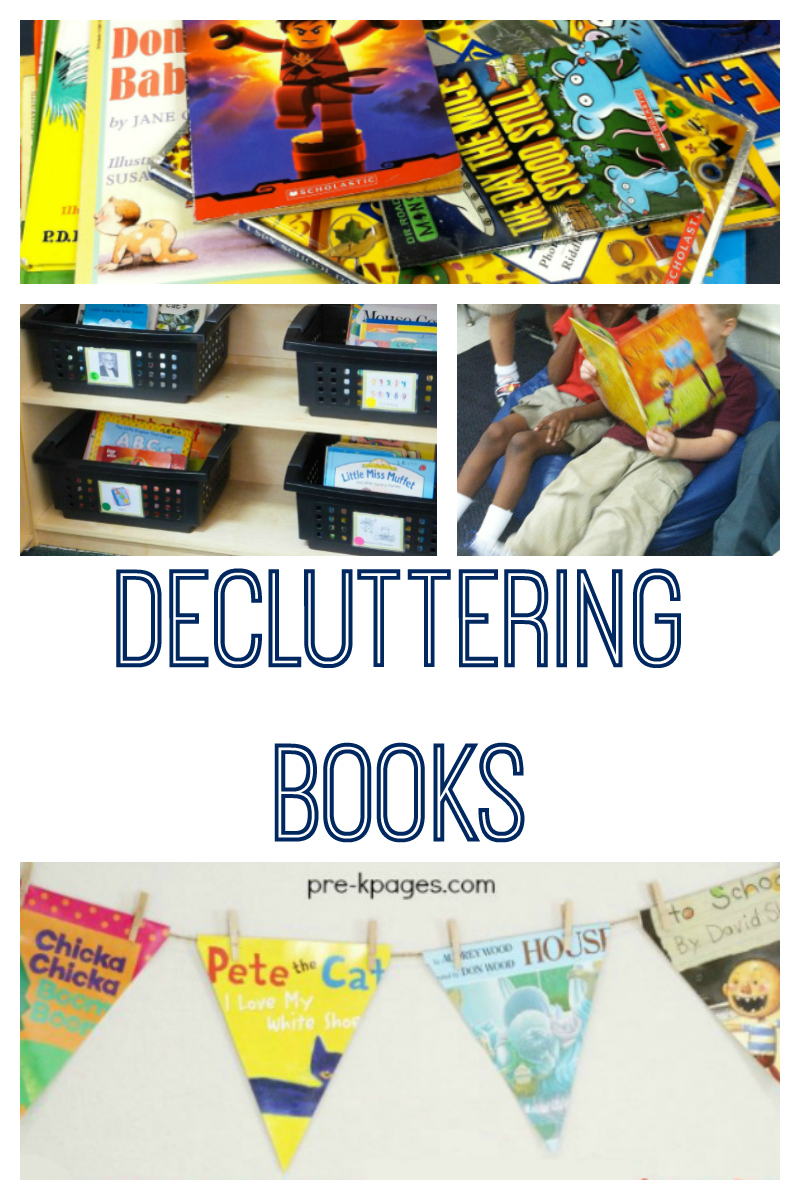 But your collection can grow and grow and grow. And our devotion to books can keep us from decluttering or getting rid of them. How can you determine when to let a book go? How could you use a "decommissioned" book in other ways for learning?
Three-Fold Book Test
When I'm reviewing my book collection and determining what to do with them, I examine each book and ask three questions:
Is the cover free of rips, stains, or excessive wear?
Are the interior pages free of any rips, stains, or damage of any kind?
Is the spine free of splits?
If the answer to all of the above is yes, then it stays. I keep the book in my library collection and use it to read aloud or add it to learning centers in the classroom.
(More tips about the Classroom Library and books)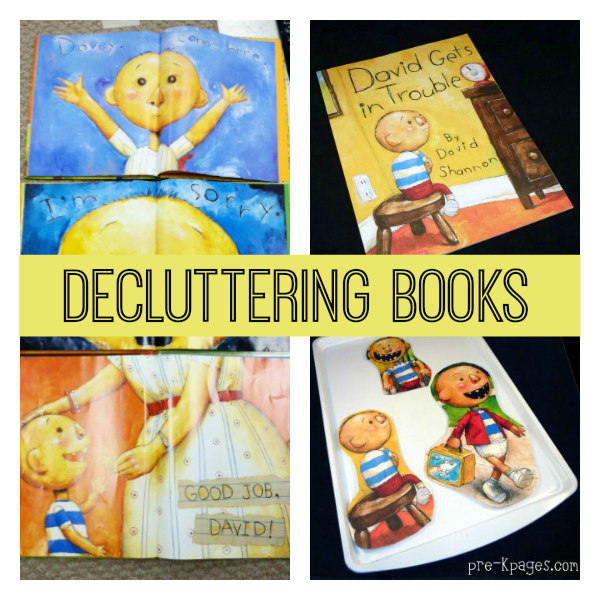 Books That Are Worn
If I answer "yes" to only two of these questions, I take the book from the classroom library collection. I'll donate the book. Or, as Jill from the Teaching Tribe suggested, the book can go into the outdoor collection. Create a book tub that goes outdoors with the children. Then preschoolers can read outside. Since the books are already worn, a little more wear won't matter. What a great way to extend a book's use and to bring literacy into areas that often do not have books.
Note: For any book not too worn, consider passing it along to a new preschool teacher that may need more books for the classroom. You can reduce books in your collection and help another teacher build her collection at the same time!

Books to Repurpose
If the book fails all the test questions, I either throw it away or repurpose the pages to create laminated puppets, flannel board or magnet board pictures, or book pennant banners. Remove pages from the book. Cut out key images or events in the story. Laminate the pictures.
Stick Puppets – Tape a wide craft stick to the back of the picture.
Flannel Board Pictures – Add a piece of self-stick Velcro (the rough side) to the back of the picture.
Magnet Board Pictures – Add a piece (or a few pieces) of self-stick magnet tape to the back of the picture.
Book Banners – Cut the book cover or inside pictures to large triangles. Clip the pennants to a length of yarn with clothespins.
Use the puppets, pictures, or banners to encourage preschoolers to retell stories or to create their own stories about familiar characters.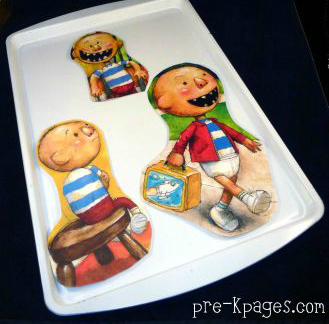 Use these three questions to keep your library in good shape. And use the discards to create other opportunities to practice literacy skills.
More Teaching Tips from Pre-K Pages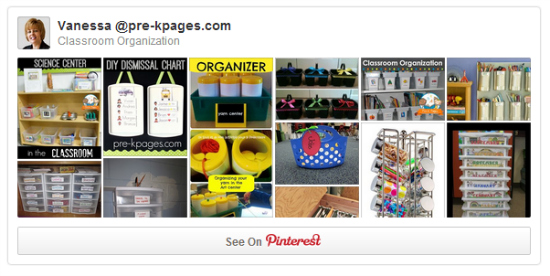 Follow my Classroom Organization Pinterest Board for more great organizing ideas!