Do your kids love to play in the dramatic play center? Do they also struggle to clean-up the mess they made?
I made these printable labels to help keep the food, pots and pans, dishes, and utensils in your dramatic play center organized.
When the materials in the dramatic play center are clearly labeled, your clean-up will be much quicker and go more smoothly.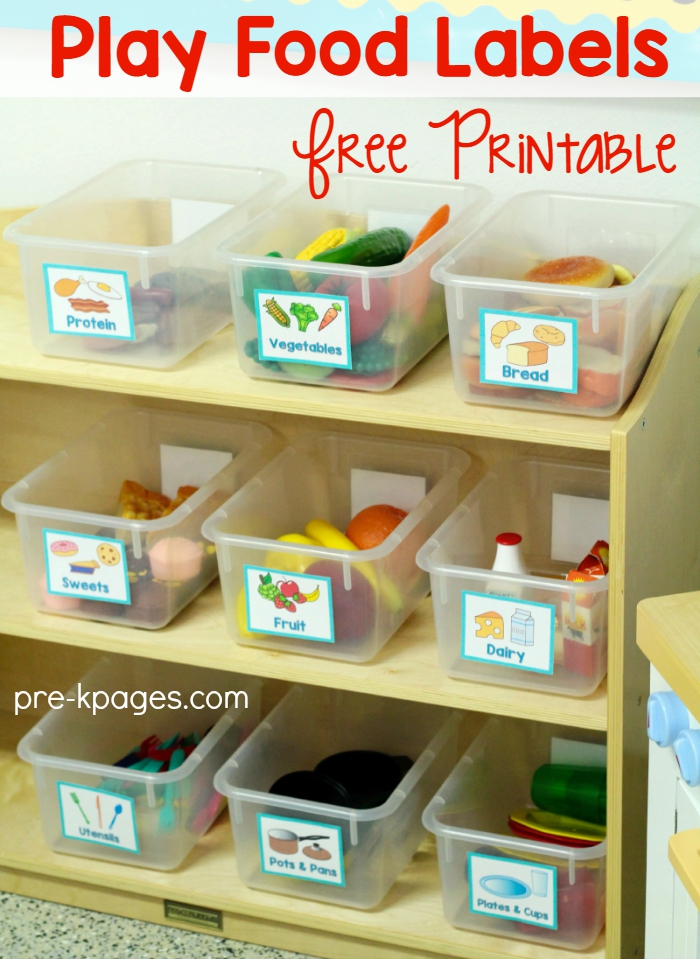 Printable Labels for Dramatic Play
These tubs filled with food, dishes, and pots and pans are on a storage shelf in the dramatic play center, but you could easily put some of them in other areas of your dramatic play center such as under the sink or stove, or in the refrigerator.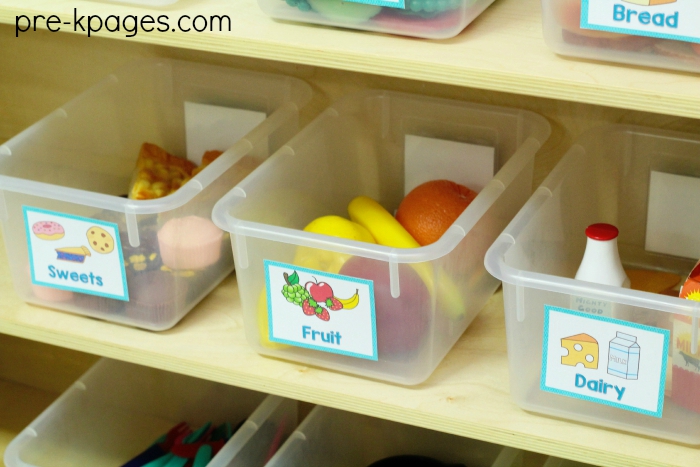 Organized Play Food
Having a label attached directly to the end of each tub is a visual cue for the children that will make clean-up time run more smoothly in your classroom. If you print two more sets of labels, you can also place a label on each end of the tub and one on the shelf. When kids see the labels on the ends of the tubs they know what foods to put inside, and they also know where to put the tub if there is a label on the shelf.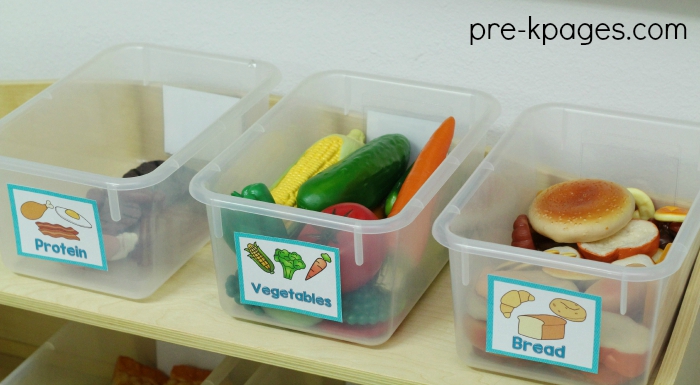 Food Groups
The labels could also be used for a unit on nutrition when you discuss the different food groups and healthy eating. Sorting the food into the different tubs would be considered an objective for a lesson on nutrition.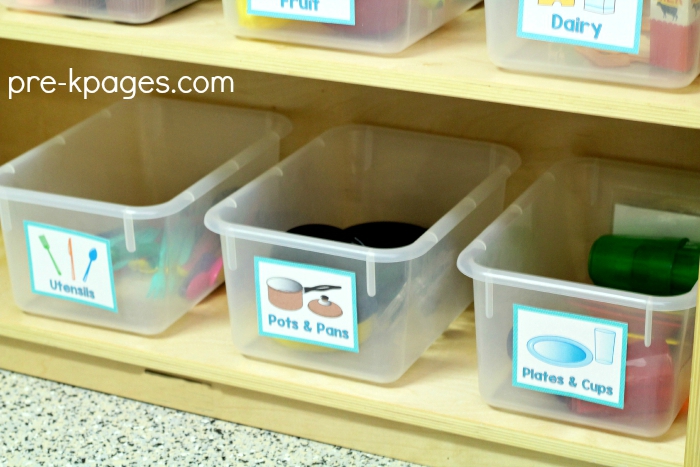 Kids can easily sort and clean-up all the pots and pans, silverware, and dishes in the dramatic play center when you use these labels.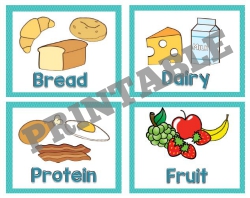 Printable Dramatic Play Restaurant Labels
Click on the picture above to download the printable labels to organize your dramatic play center. I included one blank label as well as one that doesn't have a title- you'll see what I'm talking about when you open it.

These labels would be the perfect addition to my new dramatic play restaurant kit!
More Dramatic Play Resources
Dramatic Play Pumpkin Patch
Dramatic Play Grocery Store
Dramatic Play Apple Orchard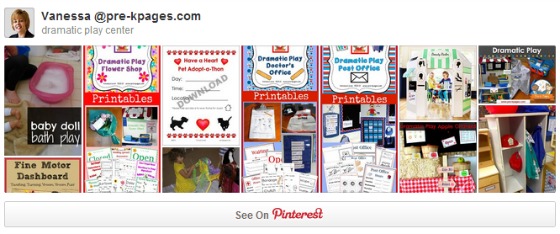 Follow my Dramatic Play board on Pinterest for more great ideas!