Do you struggle to find time to change out the props in your dramatic play center? These printable props will help you easily transform your dramatic play center into a super fun and engaging apple orchard to enhance your fall unit.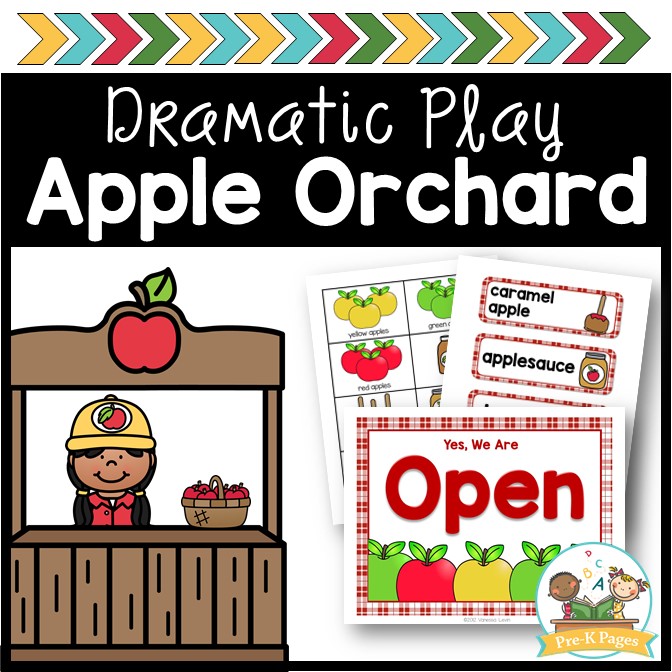 This packet also provides research that explains how dramatic play supports academic learning in preschool, pre-k, and kindergarten. The apple orchard play kit is infused with literacy, math, and writing opportunities that support current learning standards.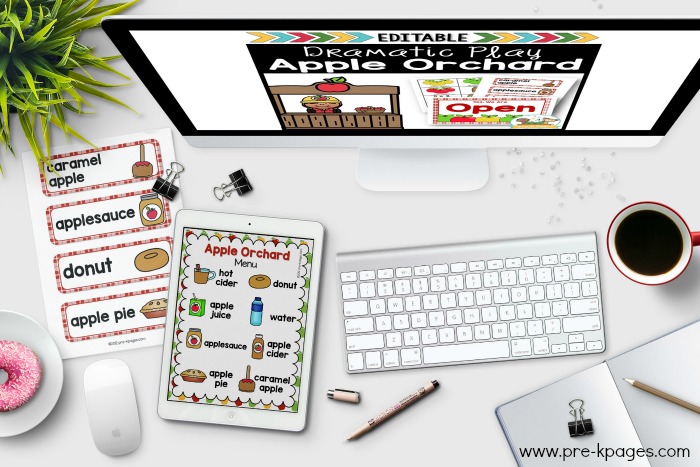 Apple Orchard Dramatic Play
The 90 page Apple Orchard dramatic play kit includes the following printables:
Signs (color + b/w)
Banner (color + b/w)
Hours of Operation Sign (color + b/w)
Menus (color + b/w)
Order Forms (b/w)
Role Playing Name Tags (color)
Pocket Chart Picture Cards (color + b/w)
Non-Fiction Book (color)
How to Make Applesauce Sequencing (color + b/w)
Book List

Above you can see the cute apple picking sign in a picture frame from IKEA. Also shown are baskets of apples, you can use real or fake apples. I used a table cloth and a small hay bale to liven up the apple stand.
Apple Orchard Vocabulary Picture Cards
Pictured above are the pocket chart picture and menu cards.
Role Playing Name Tags
There are so many jobs to do in the apple orchard! Use these printable name tags to help your little learners identify and select the role they would like to play in the apple orchard.
Order Forms
What would you like? The apple orchard has a treat shop where your little learners can place orders for yummy apple goodies. They'll love taking orders on these order forms, just print, cut, and play!
Non-Fiction Book
This editable non-fiction book is the perfect way to introduce your pretend play apple orchard. Help your little learners understand what an apple orchard is and how it works.
Apple Orchard Signs
There are many different signs to choose from in the apple orchard kit. Use the open and closed sign to let visitors know when the orchard is open.
How to Make Applesauce
Use these step-by-step sequence cards to make applesauce with your little learners. They'll practice following directions and have fun making pretend treats for the apple shop with these cards.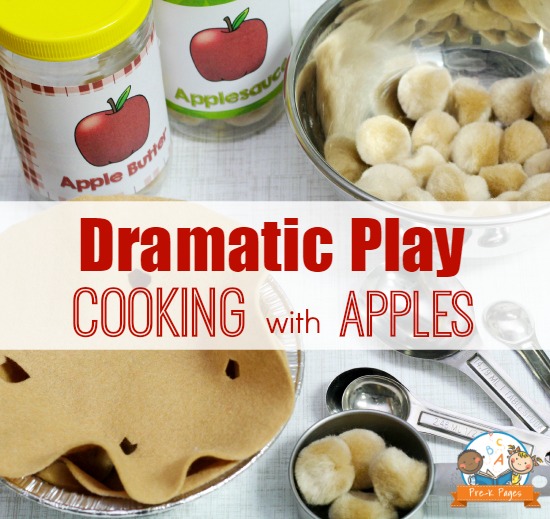 Pretend Play Cooking with Apples
In this blog post, learn how to create fun, pretend play apple cooking activities for your kids in the dramatic play center! Also included is a free printable label for all the goodies your kids will make.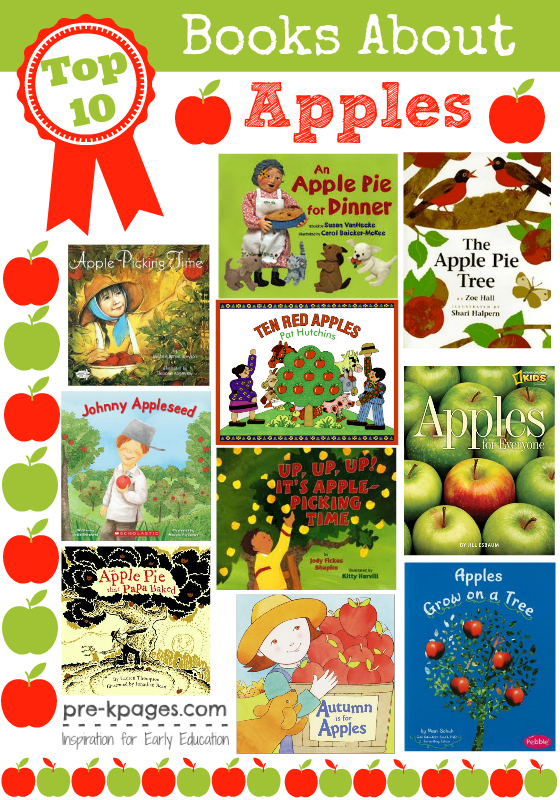 You will probably want to read some books about apples too, here's a list of my favorite apple books.
Purchase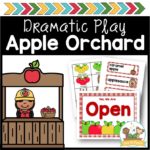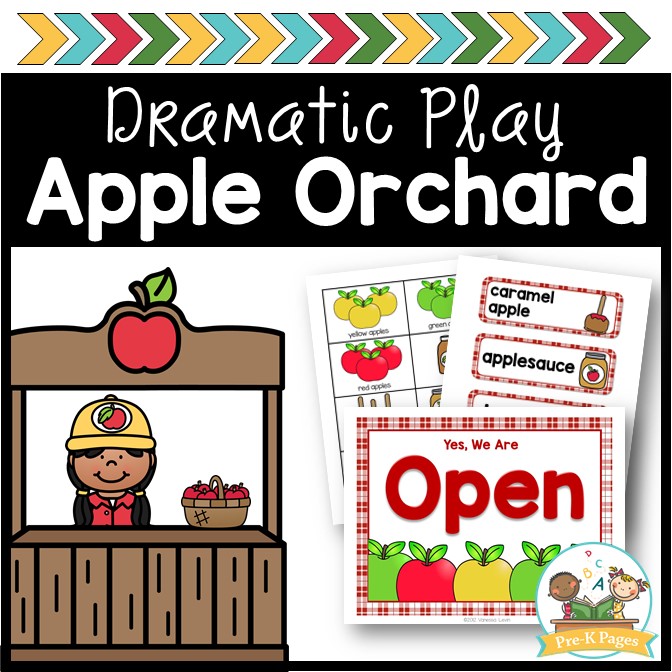 90 pages of editable printables to help you create an apple orchard theme in your dramatic play center. Includes oral language, literacy, and math opportunities that support current learning standards.
More Dramatic Play Themes from Pre-K Pages
Dramatic Play Resources