You don't have to be a teacher to know that young children begin to "read" signs before they can actually read. This is environmental print at work. Think about your own children or children you know who can tell you what a stop sign says or identify restaurant logos long before they are formally reading. You can use one of these environmental print printables in the classroom to support the development of emergent literacy skills.
Using environmental print activities in the classroom that are meaningful to kids helps make new concepts- like letters and words, easier to learn.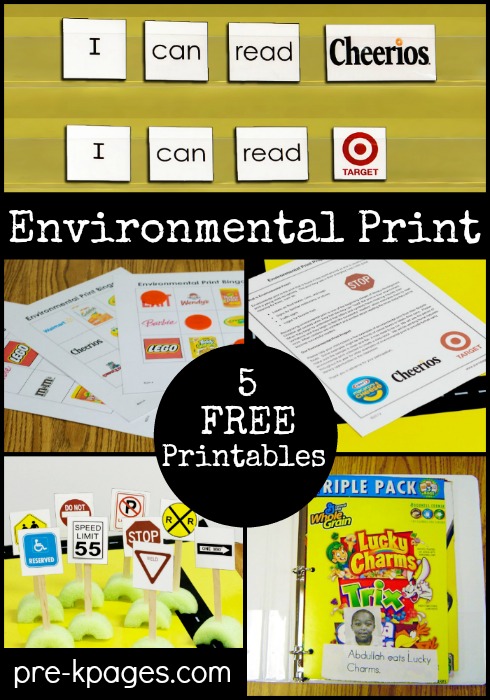 Environmental Print Pocket Chart Activities
Your kids will feel confident and successful "reading" this pocket chart during literacy centers in your classroom.
Packed full of valuable literacy learning, this activity also reinforces concepts of print! There are two pocket chart packets available for you to download at the bottom of the environmental print page.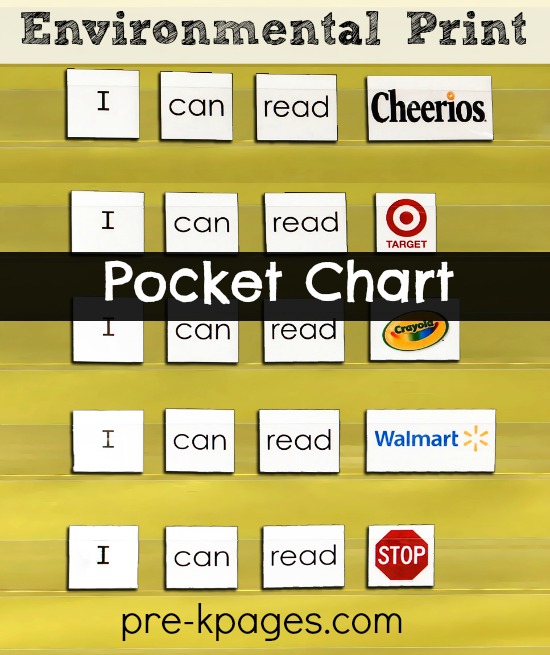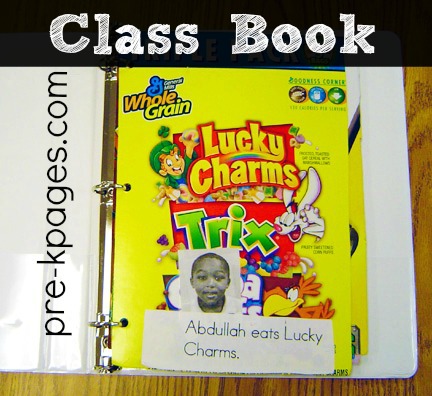 Environmental Print What's for Breakfast? Book
Nothing is more meaningful to a child than his or her name and picture! Use their interest to create a class book that contains their favorite breakfast cereal, pictures, and names.
Young children will be highly motivated to "read" this book independently, so place a copy in your classroom library!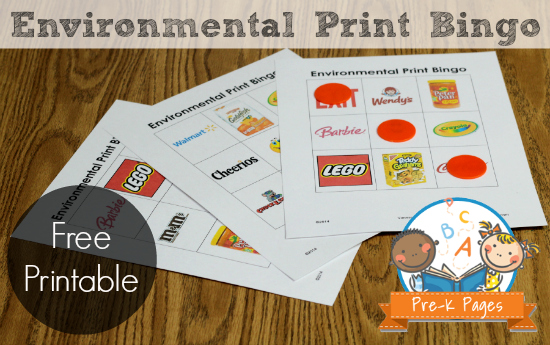 Environmental Print Bingo
Everybody loves bingo! This printable game uses logos that are familiar to young children. Download your free copy of the Environmental Print Bingo game today and get your print party started!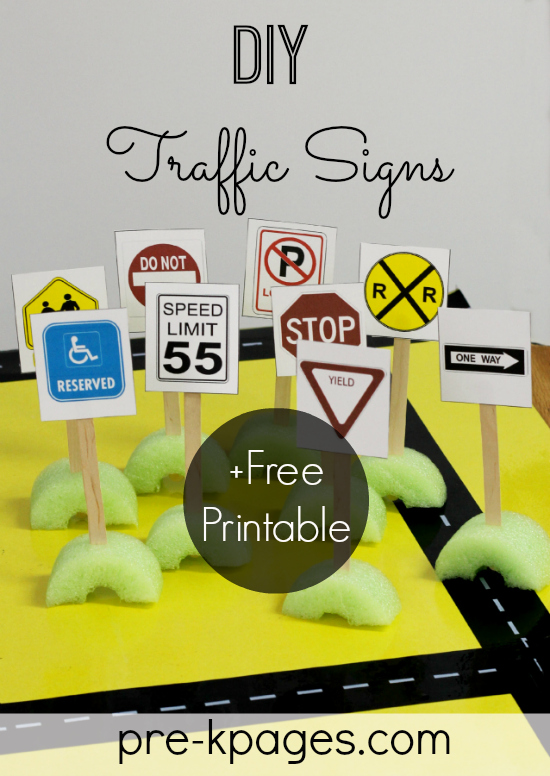 Environmental Print in the Block Center
Incorporating meaningful print in the block center is the perfect way to combine learning and fun in the classroom! Learn how to use these printable traffic signs to make connections to meaningful print in your classroom.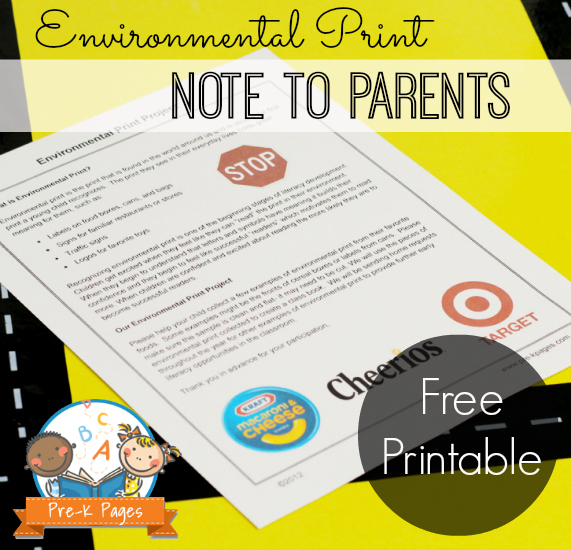 Environmental Print Note to Parents
Enlist the help of your parents to collect environmental print for use in your classroom with this printable note.
This note explains what environmental print is and how it supports vital emergent literacy skills. You can download this printable note at the bottom of the environmental print page.
Follow my Environmental Print board on Pinterest for more great ideas!