Learning "sticks" when the content is meaningful and connected to the child. Literacy skills are best developed when using words that are meaningful to the child. Names and environmental print are the two types of print that children encounter regularly and will begin to notice and read. Environmental print is the text that surrounds the child, that he sees regularly. Signs and logos on stores, bags, buildings, and product packaging become the text that children see daily and can begin to "read." Using this print can begin the journey of reading for preschoolers.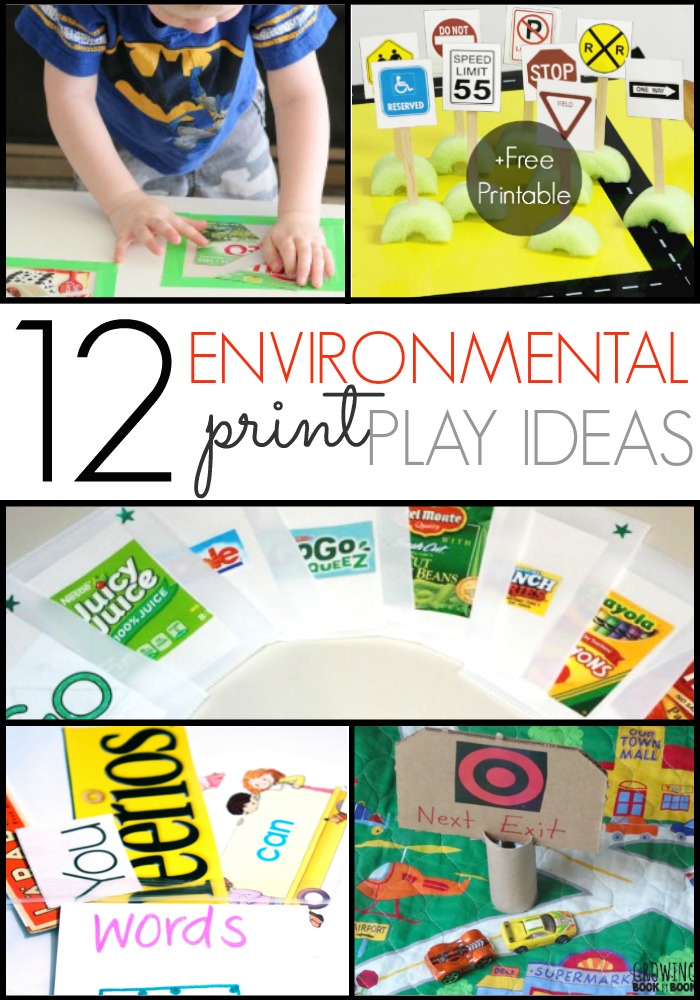 Ideas for Using Environmental Print
1. Environmental Print Bingo (Pre-K Pages)
2. Environmental Print in Blocks Center (Pre-K Pages)
3. Food Box Front Puzzles (Little Bins for Little Hands)
4. Environmental Print Billboards (Growing Book by Book)
5. Words I Can Read Scavenger Hunt (Play Dough to Plato)
6. Logos as for Block Buildings (Brick by Brick)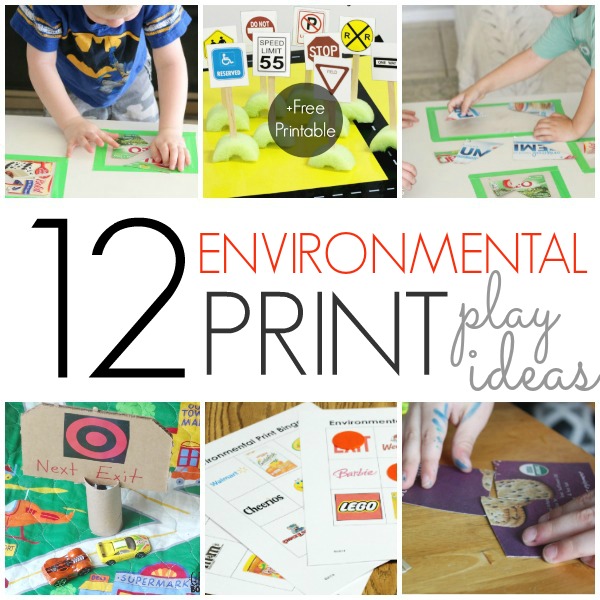 7. Environmental Pocket Chart Activity (Preschool Spot)
8. Puzzles from Recyclables (Munchkins and Moms)
9. Matching Game with Environmental Print (Learn and Play with Nana K)
10. Using Food Boxes (Trashable to Teachable)
11. Alphabet Book (Dr. Jean)
12. Environmental Print Book and Wall (Mrs. Wood's Kindergarten)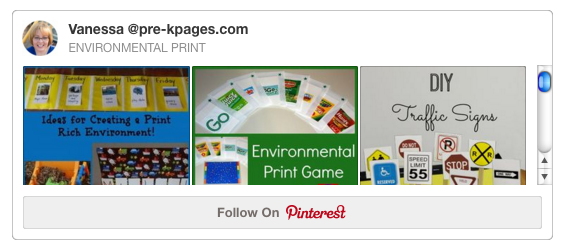 Follow my Environmental Print Pinterest Board for more great ideas!