Fine motor skills are the small muscles in the hands and fingers used for writing. When it comes to helping young children develop their fine motor skills, it's important to make it as fun as possible so they don't even know they're doing something that's good for them.
Here are some of my favorite tools to use in the classroom to help develop fine motor skills.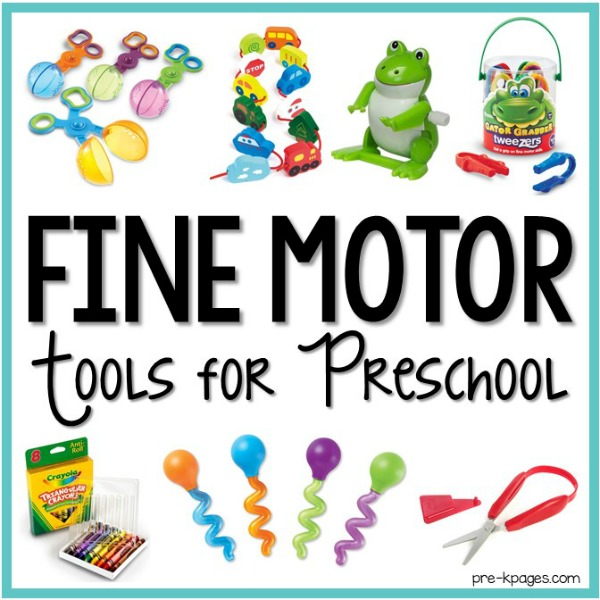 Fine Motor Tools for Preschool
These are the fine motor tools that my students enjoy using and that are most helpful for developing fine motor skills.
Fine Motor Skills
Handy Scoopers
Handy Scoopers help children develop the muscles in their hands needed for writing and cutting with scissors. Children use their thumb, index, and middle fingers to open and close the scoopers just like scissors. The holes allow children to catch-and-release for added fun during water play!
Gator Grabber Tweezers
Gator Grabbers are the perfect size for little hands. Your kids will love using these kid-friendly tweezers to pick up and sort small objects. Help your children build the muscles in their hands to support the development of a mature pencil grasp.
Wind-Up Toys
Wind-up toys aren't just super fun, they're also perfect for exercising little fingers and hand muscles!
Triangular Crayons and Pencils
Teachers love traingular crayons and pencils because they don't roll all over the tables – and floors! Kids love them because they're easy to hold. Help your kids develop proper pencil grip with triangular crayons and pencils in your classroom.
Twisty Droppers
These eyedroppers put a fun, educational twist on water play while building fine motor skills too!
Lacing Beads
These lacing vehicle beads are perfect for developing the small muscles in the hands needed for cutting and writing, oral language, counting, color recognition and more!
Loop Scissors
Loop scissors are perfect for young children just learning how to cut. They're specially designed to make even the beginner feel comfortable and confident cutting. The blades open automatically, just squeeze and cut!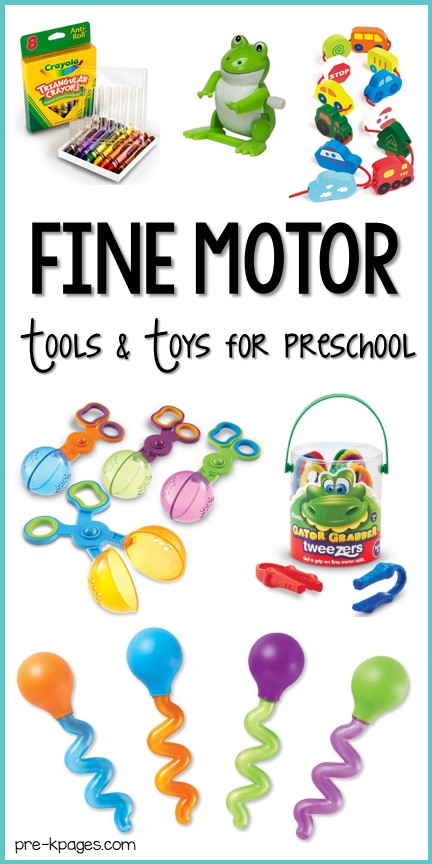 The Teaching Tribe
Having all the fine motor tools you need is awesome! But let's face it, fine motor tools can't make you a better teacher. The best place to discuss teaching best practices and get the support you need is in the Teaching Tribe. We have many printable lessons and on-demand video trainings to help you become the best teacher you can be! If you want to get on the waiting list for the Teaching Tribe, do it soon so you don't miss the next open enrollment period!
More Teaching Tips