I remember chasing fireflies or lightning bugs and placing them in an old mayonnaise jar that had holes punched in the lid. My grandmother kept jars on her porch just for that purpose. This activity invites children to place fireflies in the jar and punch holes in the lid. Use this activity for a summer theme, an insect theme, or a fun art exploration.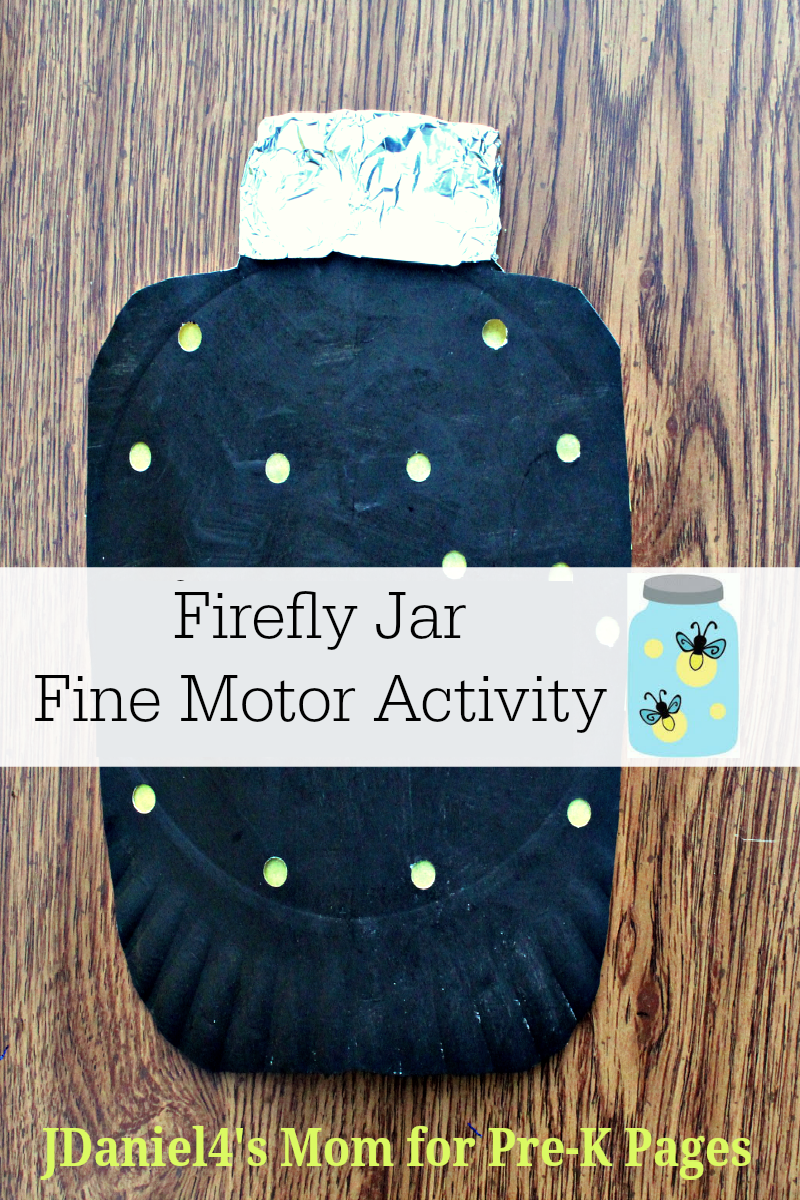 Read a Firefly Book
Before you start this fine motor activity, you may want to read your children a story about fireflies. There may be students in your class that have never seen a firefly before. I just love the book Fireflies by Julie Brinckloe. It shares the joy of catching fireflies and the need to let them go. After reading the book, invite your children to talk about any experiences they may have catching and releasing fireflies.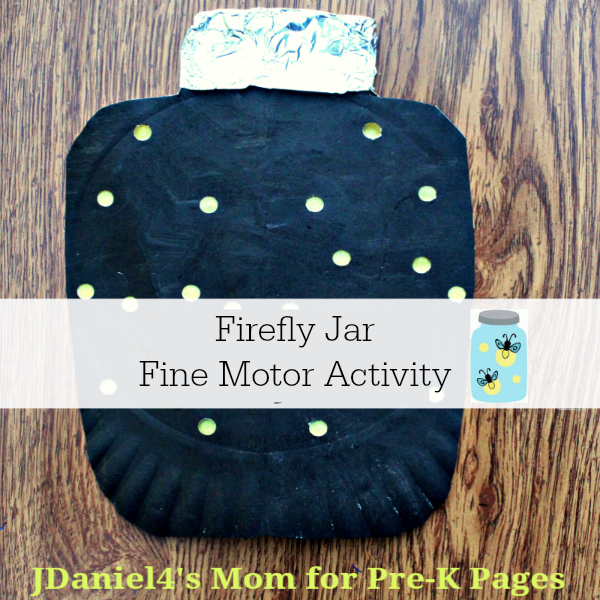 Make a Firefly Jar
Getting Ready
First, fold a paper plate in half. Then, cut a jar shape on the fold and open up to create a symmetrical jar – this process is similar to how you make symmetrical paper hearts. You could also use card stock instead of a paper plate if you like.
Gather black paint, paintbrushes, hole punches, yellow tissue paper, foil, and glue sticks.
Making the Jar
Start by inviting your children to paint their jars black. Encourage them to cover the front of the jar shape.
Next, fold a piece of foil at the top of the jar, this will represent the jar lid.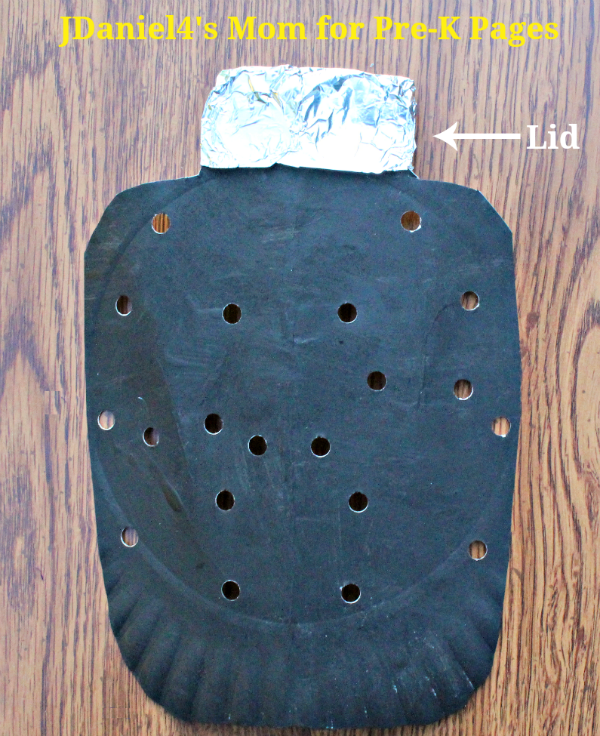 After the paint has dried, invite the children to fold their jars in half and punch holes around the center of the jar. You can tell children to punch holes around the edge of the unfolded jar if the folded plate is too difficult to punch through.
Help children cut rectangles of yellow tissue paper. Children can glue the tissue paper to the backs of their jars over the holes. The tissue paper will add the "light" of the fireflies. Encourage children to just rub their glue sticks around the outside edge of the tissue. If they rub glue all over the tissue, some of it may ooze through the holes in the jar shape.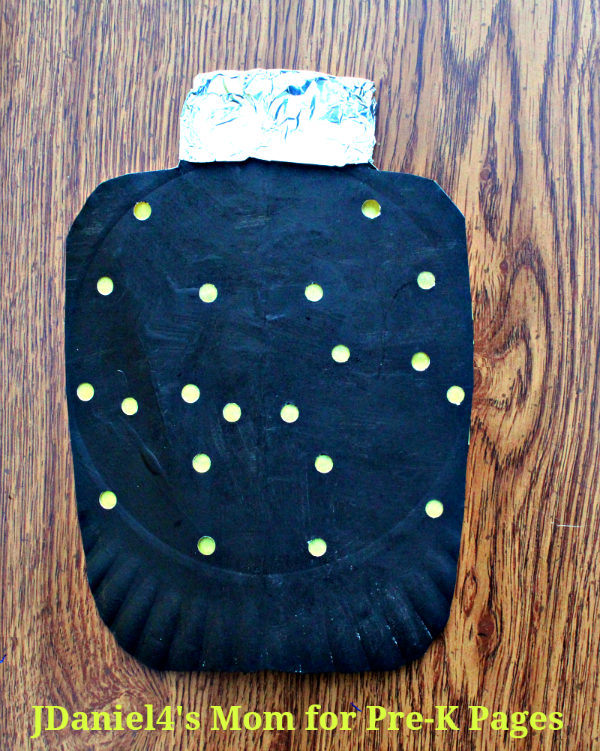 Place your firefly jars in a window to see light shine through the tissue paper holes.
BIO: Deirdre is the author of JDaniel4's Mom where she shares other learning activities, printables, crafts, and food creations. She loves growing and learning beside her son. You can find her on Pinterest, Facebook, and Instagram.
More Insect Activities—
Catching Bugs Counting Game
Butterfly Life Cycle in Preschool
Making Insects with Play Dough
Beehive Fine Motor Activity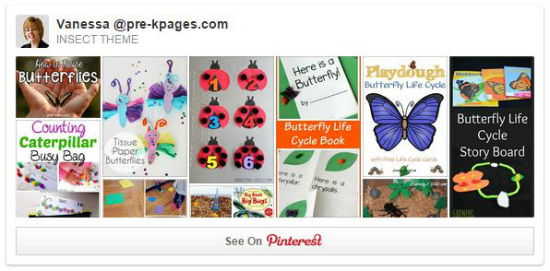 Follow my Insect Pinterest Board for more great ideas!