Springtime is a great time to explore insects, butterflies, or bugs. Focusing on a theme or concept throughout the classroom helps preschoolers think about those concepts in different ways. This catching bugs counting game for preschoolers can support your insect/bug theme and help preschoolers develop important number sense skills.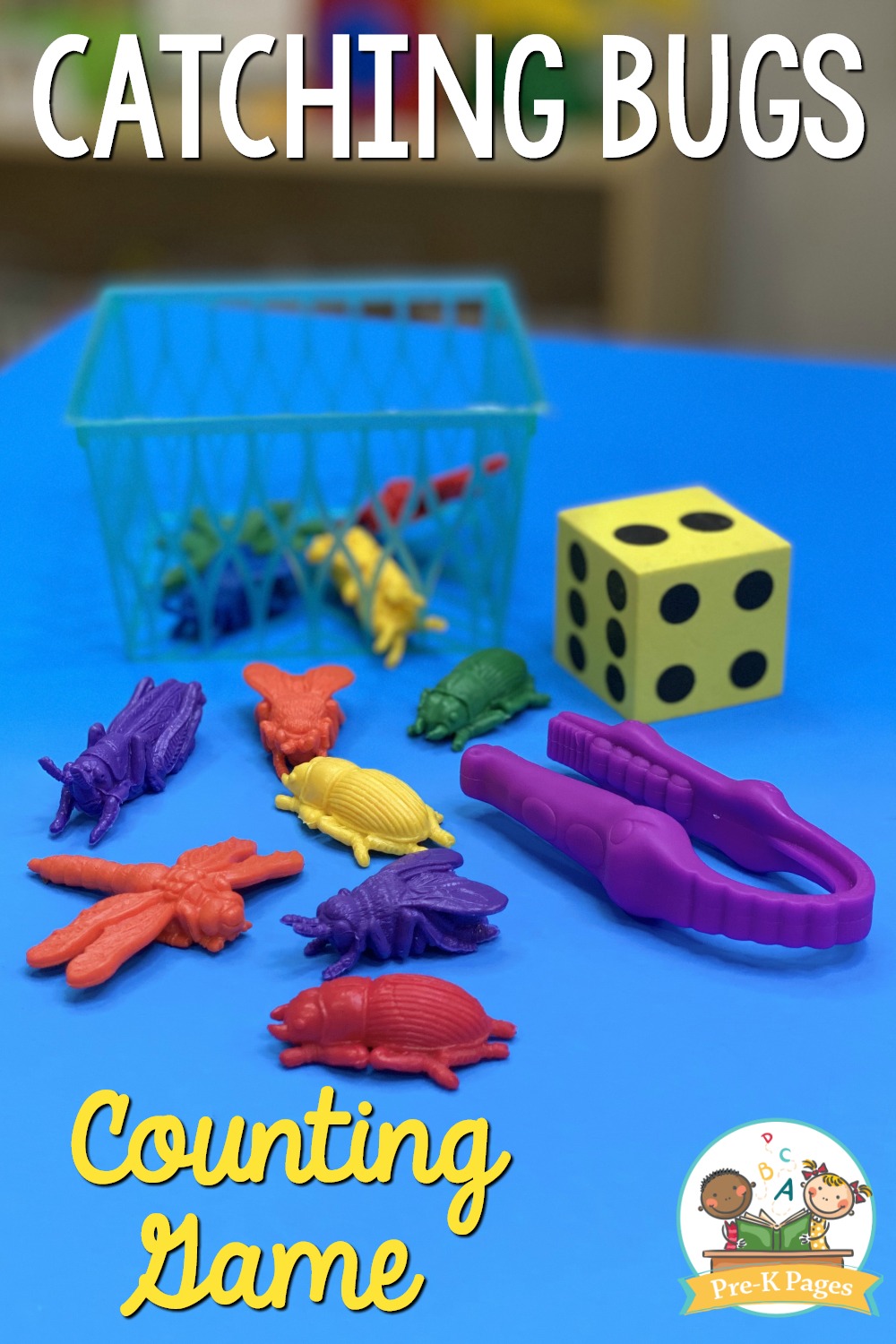 Catching Bugs Counting Game For Preschoolers
Supplies
Plastic and rubber insects
Containers
Numbered cube
Tongs or large tweezers
For containers, I used strawberry baskets saved from the grocery store. Any container will work. Check the dollar stores or online and use bug houses for even more fun.
Play the Catching Bugs Game
We place the insects in the middle of the table. Place them in a basket or scatter them in the middle of the table.
Children take turns rolling the number cube and identifying the quantity. They "catch" that number of insects by using the tongs or tweezers.
When all of the insects have been caught, the children each count how many insects they caught. If you want to compare quantities, talk about the numbers: "11 is more than 8." But don't focus on who caught more than whom.
Children can play this game individually or in groups.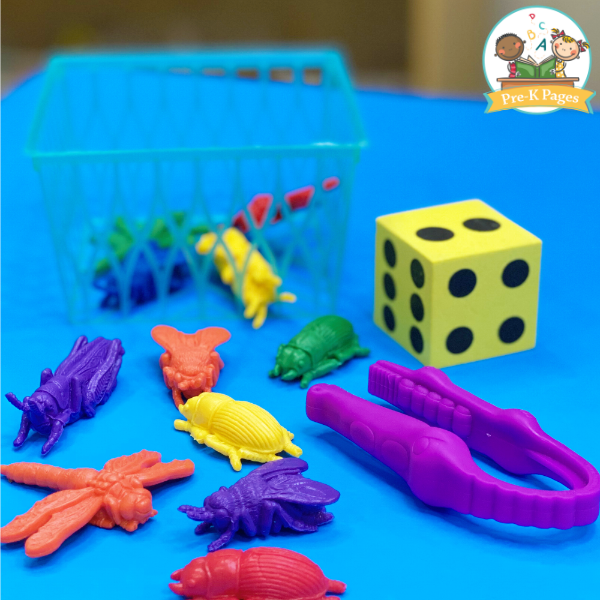 Counting and Number Skills
Using counting games like this one helps children develop strong number skills. They can understand that a numeral or number name represents a quantity of something. They begin to develop one-to-one correspondence ("one object, one number") and practice saying numbers in order. Using a numbered cube helps them subitize (recognize quantities without counting). In comparing quantities, they are developing concepts of "more" and "less," important math concepts.
For further counting, lay out 2-3 insects and count how many legs or wings they see.
BIO: Kristy Pulcher is currently a Pre-K Teacher in Plano, Texas. She has worked in the early childhood education field for 23 years. Kristy was a recipient of the Teacher of the Year award from CCAEYC. She is very passionate about working with young children and they delight her daily as they explore and learn about the world around them.