The only thing better than a great book is pairing a great book with a great hands-on activity like this exploring colors with trains activity. Freight Train by Donald Crews is a book that is sure to delight young children. With simple pared down text and bright minimalistic pictures, the rainbow of colored train cars leaves a lasting impression on kids.
The accompanying train activity will bring the book to life and kids will learn their colors in an unusual way.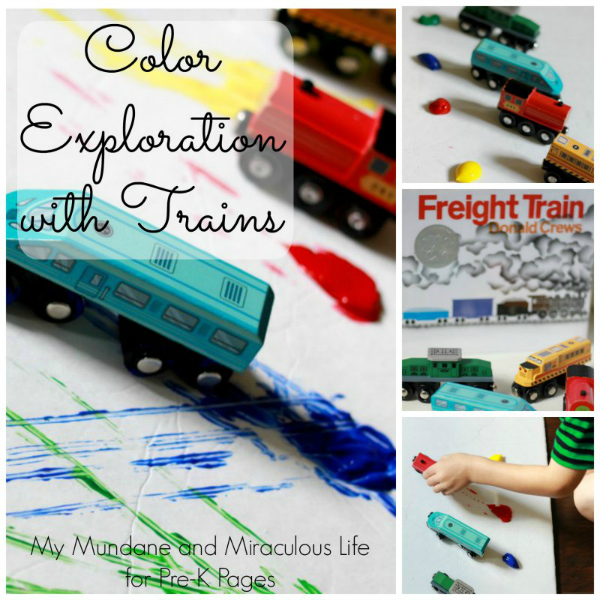 Exploring Colors with this Train Activity
Supplies
A large piece of paper
Paint
Trains that match the paint colors
Instructions
Read the story Freight Train by Donald Crews aloud to students. Invite them to label the colors they see.
Squeeze a glob of each color of paint onto the paper.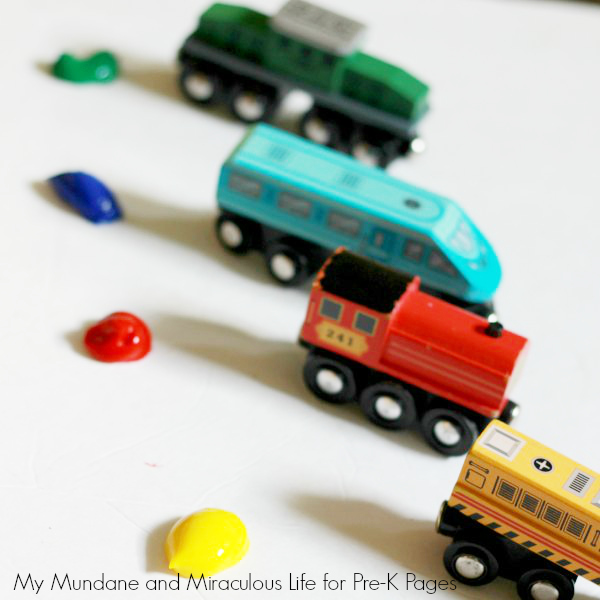 Invite children to roll their trains through the paint, acting as paintbrushes. As an extra challenge, see if students can match the paint color to the train color.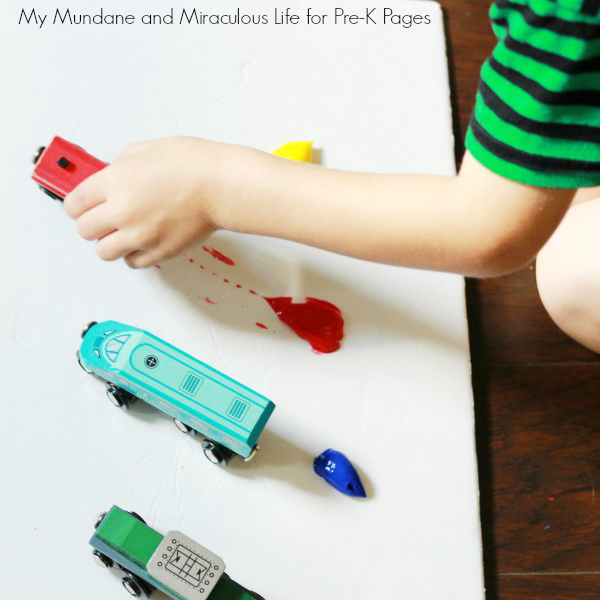 Remember that this is process art and, like the name implies, it is all about the process and not the result. Students will love to watch the color spread across the paper, making tracks and mixing colors along the way.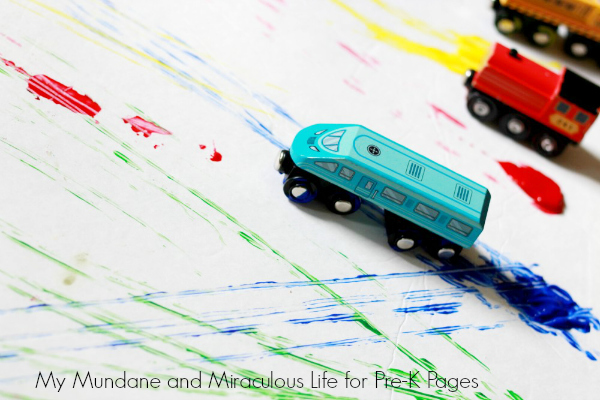 Be sure to wash the paint off of the trains before it dries.
Hang the art and discuss the colors and any other observations students make. Ask questions like, "What color do you enjoy most? Where any new colors made when the tracks crossed each other? Why does the color get lighter and lighter along the track?"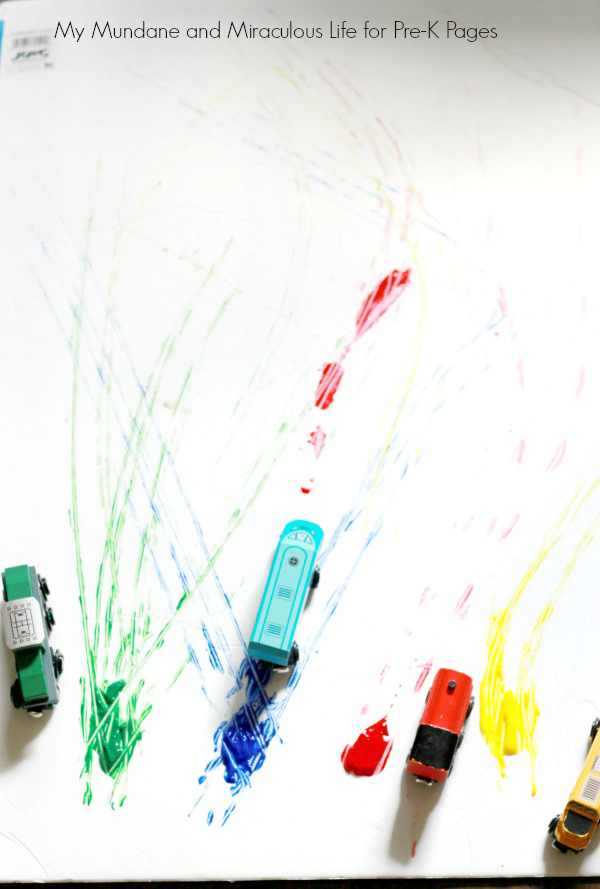 BIO: Julie writes at My Mundane and Miraculous Life, a resource for parents who take a hands-on approach to their children's education. She is the mother of three tornados. They love learning with fun and exciting themes at home. This month is all about flowers! You can keep up with the blog on Facebook, Pinterest, Instagram, and Twitter.
More Activities with Color—
Mouse Paint: Water Balloon Painting
Pete the Cat Inspired Art Prints
Mix It Up: Color Mixing
Little Blue and Little Yellow: Exploring Color with Play Dough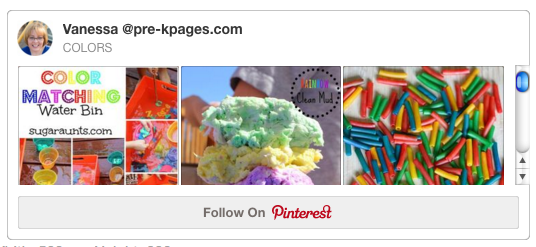 Follow my Colors Pinterest Board for more great ideas!