Combine painting with the beloved book, Pete the Cat: I Love My White Shoes, for this inviting Pete the Cat process art print activity. There is even some color mixing involved.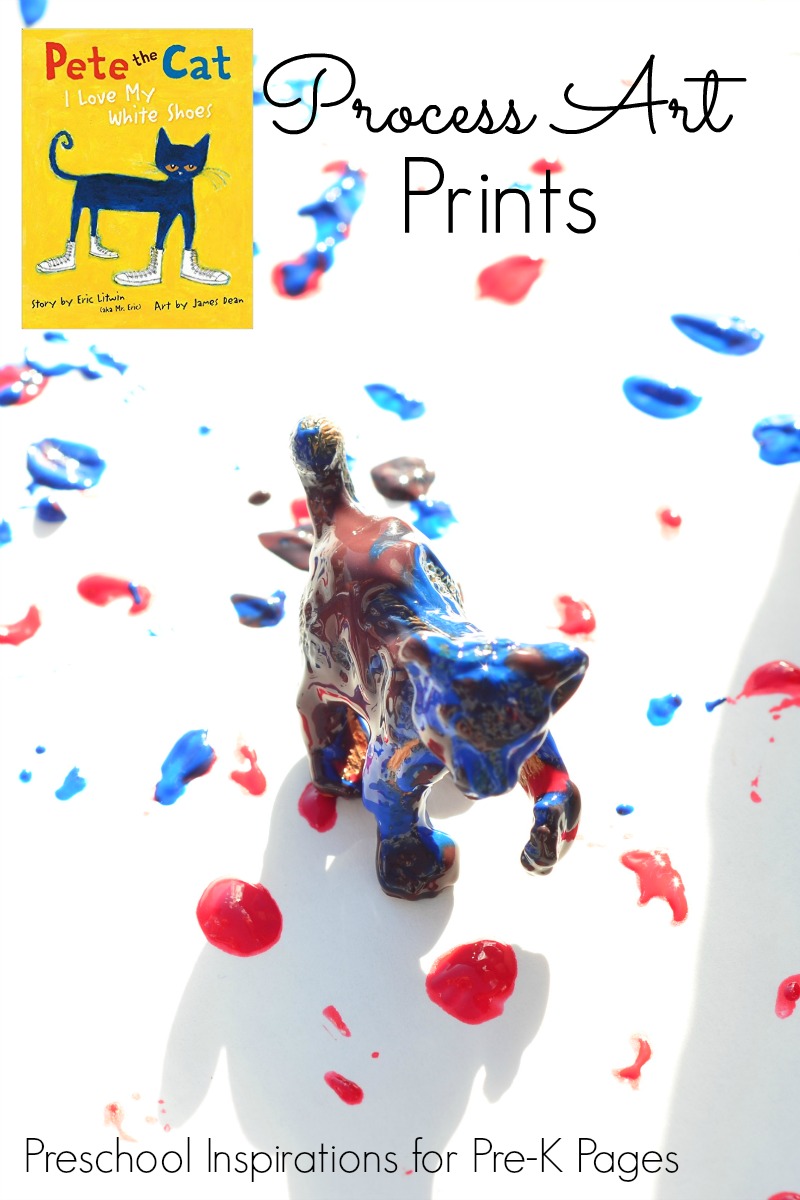 Pete the Cat: I Love My White Shoes
How often do you catch children painting on themselves or wanting to paint toys? It's just so irresistible, which makes this activity so fun! Throughout the story of Pete the Cat: I Love My White Shoes, Pete keeps stepping into things. His feet turn red, blue, and brown. Then finally when he walks into the water, it all washes away. We decided to make our own cat prints and follow Pete on his journey while I read the book aloud to the children.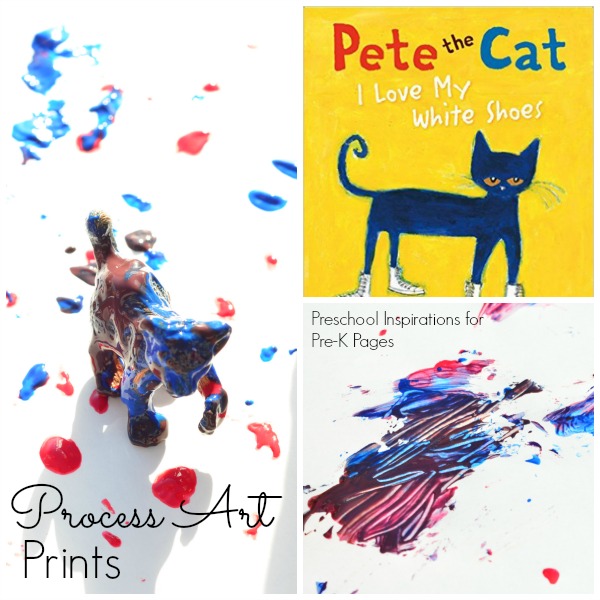 Art Prints
Materials
Paint Palette
Red, Blue, and Brown paint
Water
Domestic Cats TOOB figures or any other cat figures
Directions
Put red, blue, and brown paint into the paint wells. Then put water into one.
Just dip a paw in the paint and enjoy the process. I even had one child paint her cat blue to match Pete.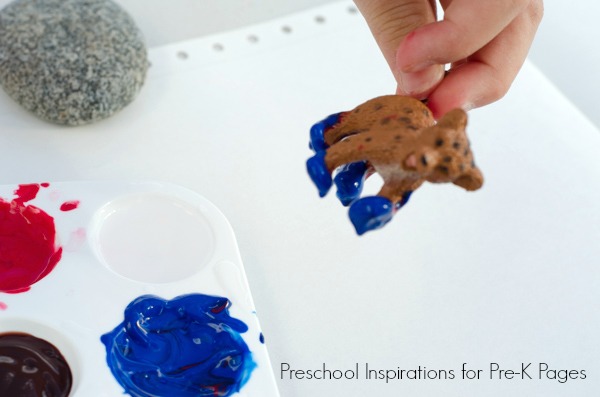 We followed the story line, so first we dipped the cats in red paint. Then blue paint. And the last paint color was brown. This is also a perfect activity to work on listening skills.
We talked about the story and how the red paint represented strawberries, the blue paint represented blueberries, and the brown paint represented mud! And in true Pete the Cat fashion, we ended with the water!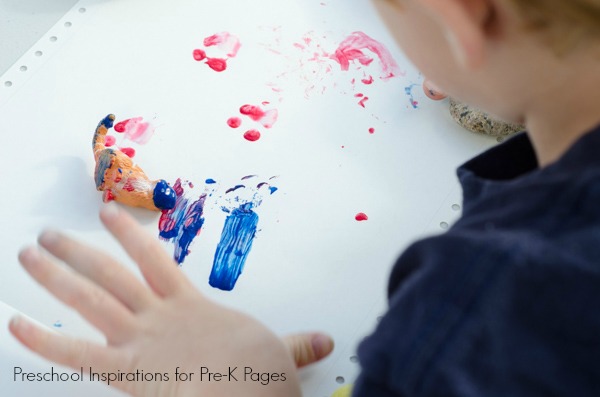 It's always so incredible to see where children take the project. There were pictures with just the paw prints.
In another picture, a child smeared the paints together, which brought color mixing into the activity.
The children decided to completely coat the cats in paint, too. That is one of the biggest joys of process art. It is about following the children's lead and allowing them to make their own extensions of the activity.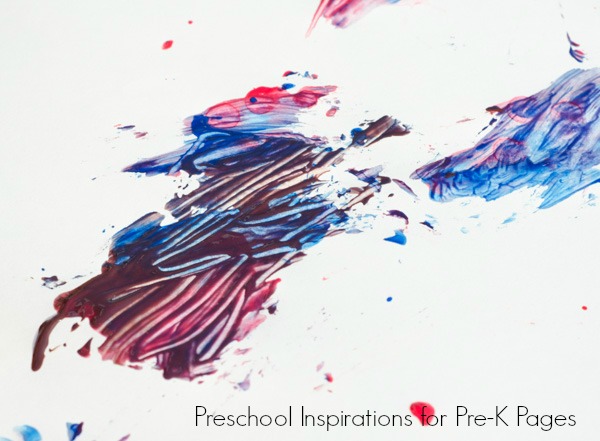 After we had used all of the colors, the children continued to paint. Some brought in paintbrushes. Others started painting the rocks that were holding the paper down. I gave them the freedom and flexibility to explore and dive in.
This Pete the Cat process art print activity is a great art invitation that children will love!
BIO: Katie writes at Preschool Inspirations and has been teaching and administrating preschool and early childhood programs for a total of 14 years. Her children completely adore process art. Here is process art using recycled DVDs. For more of Katie's tips, you can connect with her on Facebook, Pinterest, or Instagram.
More Activities about Colors—
Little Blue and Little Yellow: Exploring Color with Play Dough
Mix It Up: Color Mixing
Dog's Colorful Day: Color Matching
Lunch: Retelling and Rewriting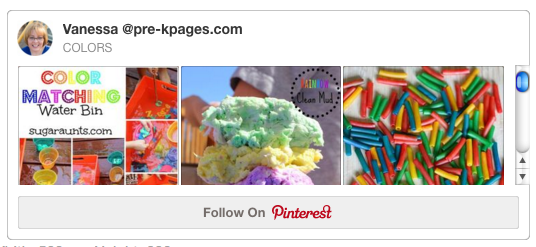 Follow my Colors Pinterest Board for more great ideas!