Whether your children are studying green as a part of a St. Patrick's Day unit, a spring theme, or a color study, they will enjoy this fun color activity. They will have a blast trying to find objects at home that are "wearing green" that they can bring to class to share. It could be any object really as long as it is green.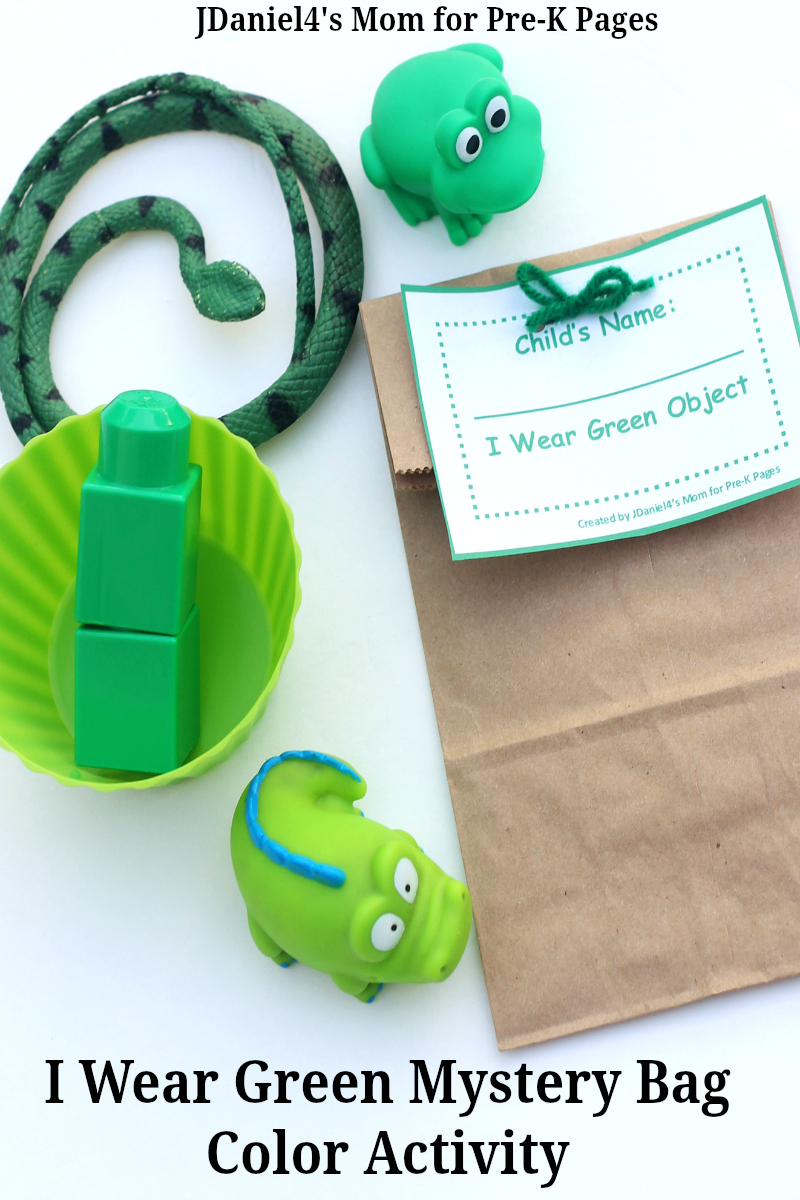 Green Mystery Bags
Each child will need to be given a paper bag, a name tag, and a clue tag. You may also want to include a short letter to parents that includes when the bag is due back at school and a list of possible objects.
Some children will benefit from a short brainstorming session at school before taking the color activity home. Talk about things that "wear green" at home. Even if children don't bring in any of the objects discussed, the ideas shared during the brainstorming session will get them thinking about things they have at home.
Guess What's In the Bag
This color activity can be done a number of different ways. You know your class best, so use your best judgment when it comes to the length of the activity.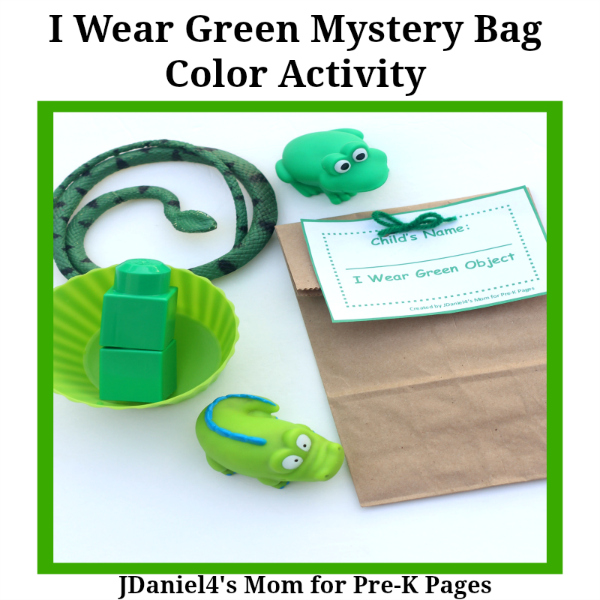 You could have each of your children share the bag during circle time. Invite a child to give a clue or two to the other children. Then they could invite them to guess what is inside the bag. After a few guesses, the child can open the bag and show the object to the other children.
Pair Up and Guess
Assign each child a partner. One child describes what is in the bag. The other child listens to the clues and guesses what is inside the bag. After both partners describe and show their objects, call the group together to see what is inside the bags.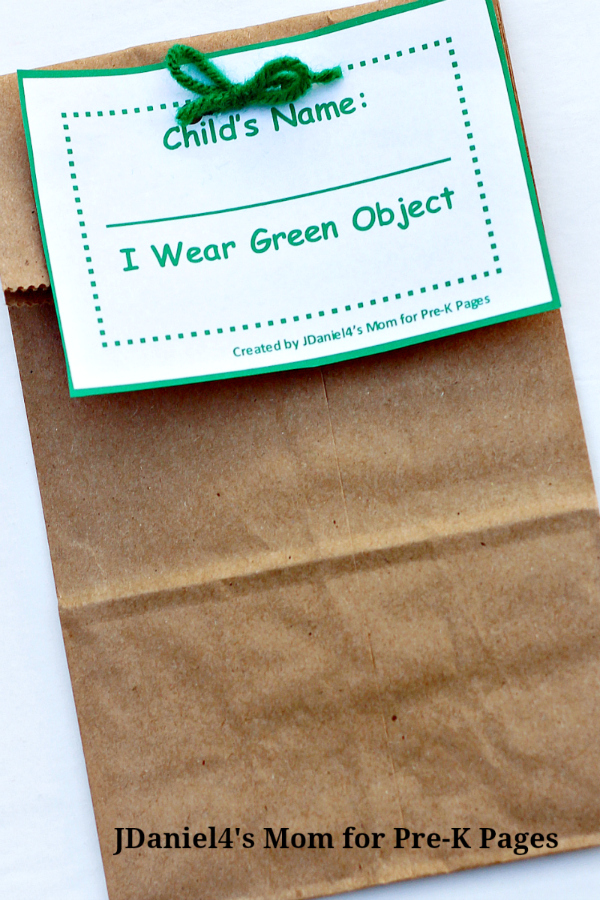 Whether you share the bags as a group or with a friend, you may want to display all the green objects for the children to see. They will enjoy seeing them all together and it will lead to a great group discussion!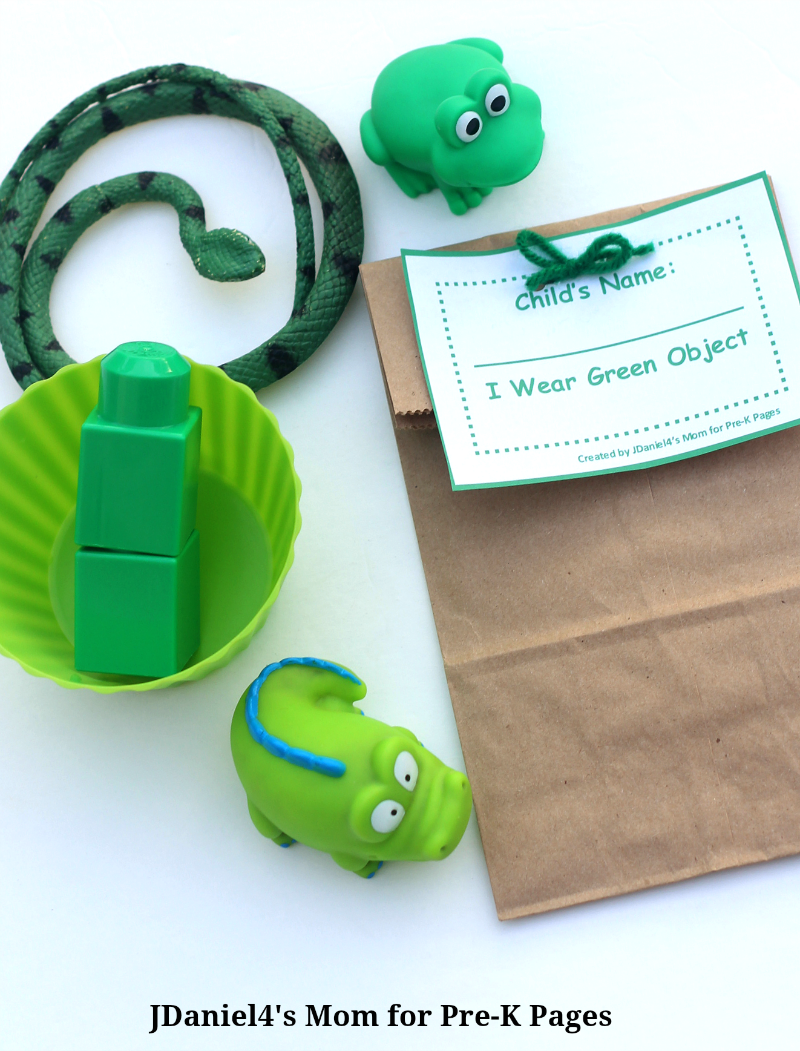 One Color Focus
Most preschoolers have lots of experience exploring and identifying colors. Focusing in on just one color can help preschoolers see all the different shades and hues of a particular color. Using a one-color activity helps a child develop visual discrimination skills and notice details. Grouping and sorting items, noticing similarities and differences, and developing description skills are important foundations for both literacy and math.
Free Printable: Mystery Bag Tags for the Color Green
BIO: Deirdre is the author of JDaniel4's Mom where she shares other learning activities, printables, crafts, and food creations. She loves growing and learning beside her son. You can find her on Pinterest, Facebook, and Instagram.
More Color Activities—
One Color Sensory Bin
Exploring Colors with Play Dough
Predicting Color Changes
Activities to Explore Colors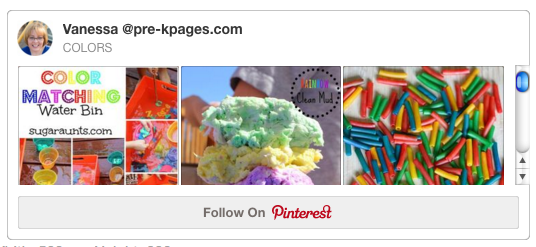 Follow my Colors Pinterest Board for more great activity ideas!