Do your kids love play dough? The play dough center is always a favorite among young children.  We all know that play dough is a fun and engaging activity for young kids, but did you know that play dough has many educational benefits too?  Here are some play dough ideas and supplies every play dough center must have as well as some of the skills supported by using dough in the classroom.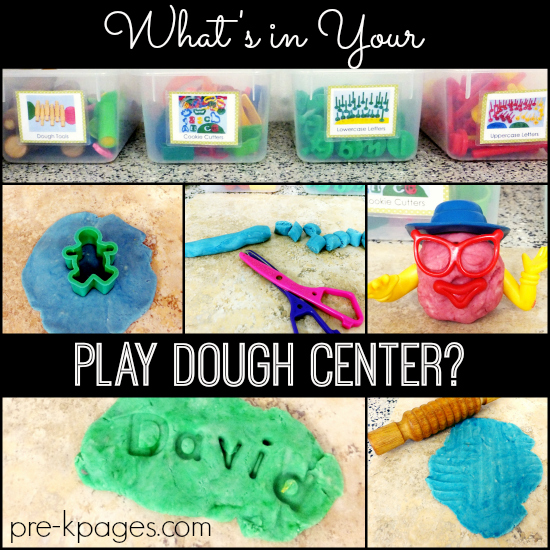 Play Dough Center Ideas
Often, space is at a premium in early childhood classrooms, we have lots of little bodies that need space to move and play and not enough room to do it in.
I encourage you to think about having a separate tub for each of the materials in your play dough center. When the materials are separated it sends the message to your children that these items are important enough to have their own space.
If play is the work of young children and play dough is one of their favorite ways to do that work, then the work should be respected.
For your play dough center, you can purchase pre-made play dough or you can also try making your own Easy DIY Homemade Playdough Recipe.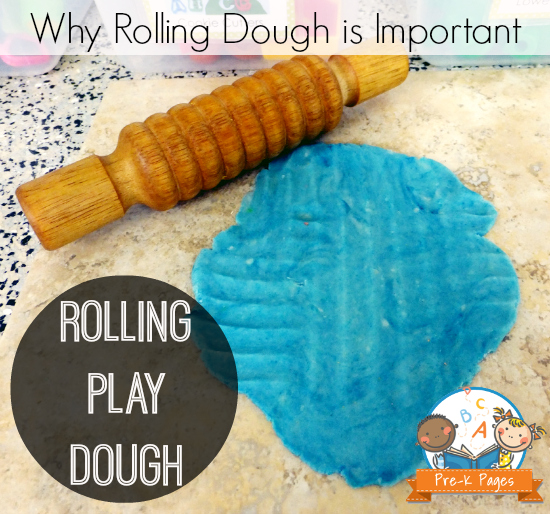 Play Dough Rolling Pins
Rolling pins are a staple of any play dough center. Some people may think that rolling pins are dangerous or not important, but rolling pins actually provide opportunities for children to develop the muscles in their hands- specifically the palmar arch, that are necessary for holding a pencil and writing.
The rolling pin pictured here is one that children have to actually roll against their palms to work properly. Some rolling pins have a rolling feature that allows the child to just grip the handles. The rolling pins without this feature are the ones that will help develop the palmar arch.
Academically speaking, if children are going to be expected to write their names or write for a purpose in kindergarten they will need well developed muscles in their hands to do so. Providing your students with rolling pins in the play dough center directly supports the development of writing skills.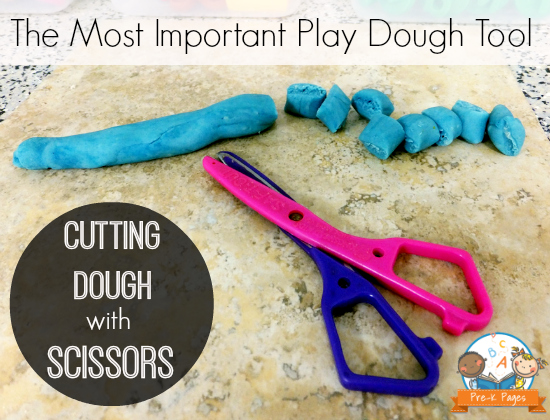 Cutting Play Dough with Scissors
Scissor skills can be tough for many young children to master. They struggle to hold the scissors properly and have difficulty holding and cutting the paper.
Using scissors with play dough is the perfect way for young children to practice their cutting skills in a safe environment. The cheapest, plastic scissors you can find are best for use with play dough- metal scissors will rust.
Children tend to be less frustrated when they use scissors with play dough than they are when they use scissors to cut paper. Play dough provides a fun and non-threatening way to practice cutting.
Of course, cutting also exercises the muscles in the hands and fingers that will be necessary for writing.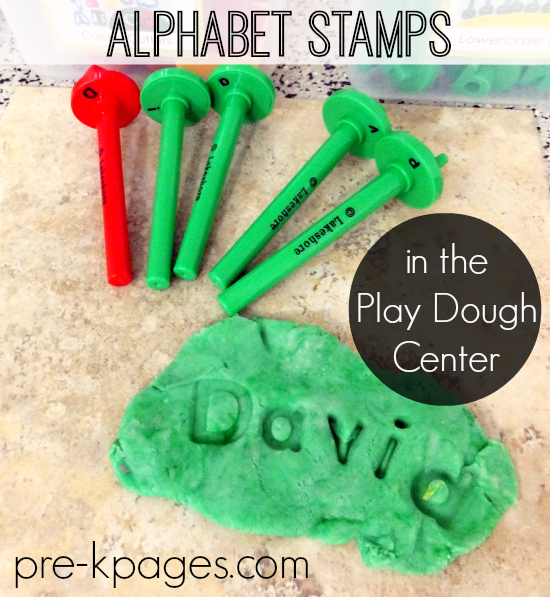 Learning Letters in the Play Dough Center
Nothing could be more academic than learning how to spell your own name. These alphabet stampers provide the perfect way for young children to practice identifying the letters in their name.
The play dough doesn't get stuck inside the stampers like it does with cookie cutters. The letters on the stampers are also more realistic looking while some cookie cutters use block fonts that are difficult to recognize.
Be sure to provide name models for children to look at as they make their names- cards with the children's names written on them work well.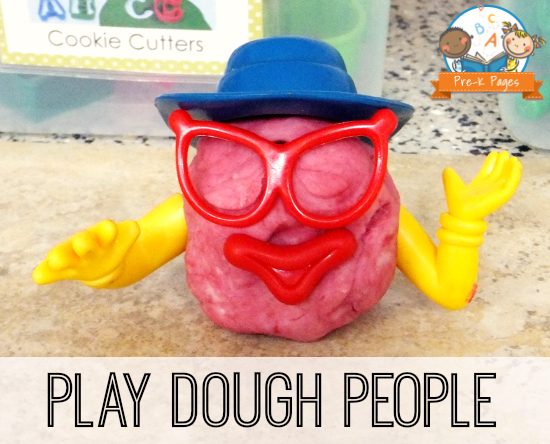 Making People in the Play Dough Center
Creativity and imaginative play are other important skills supported by using play dough in the classroom.
An added benefit of making people or creatures with play dough is that children will often lend voice to their creations- a great way to support oral language development!
The people pieces seen here are from a kit; however Mr. Potato Head pieces work just as well.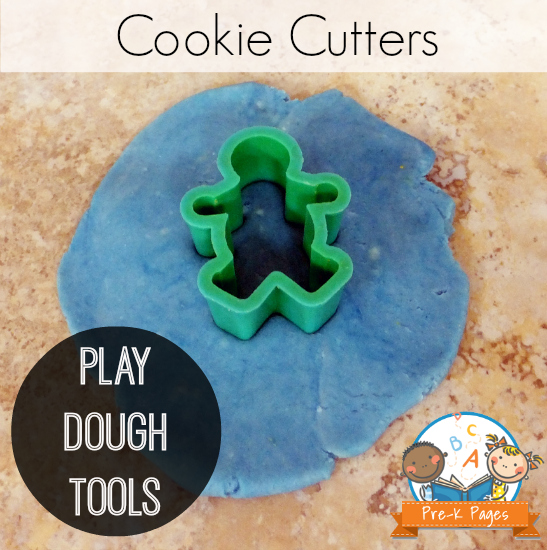 Using Cookie Cutters in the Play Dough Center
I have some basic cookie cutters I keep out year round, and other thematic cookie cutters that I put out at certain times of the year to keep things interesting and exciting.
The Best Play Dough Tools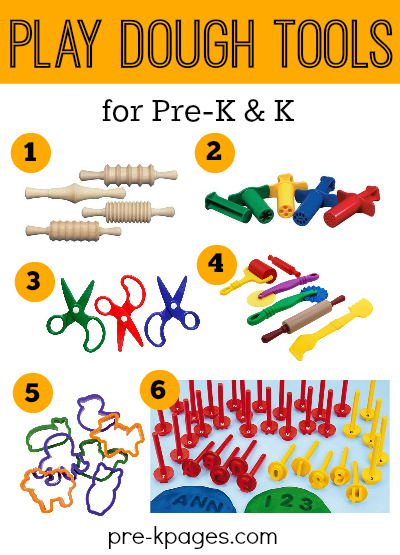 1. Textured Rolling Pins
2. Dough Extruders
3. Plastic Dough Scissors
4. Dough Tools
5. Cookie Cutters
6. Alphabet Dough Stampers
Kids also love to use their imaginations and create with cookie cutters. They have even been known to create entire scenes from stories and then retell the stories using play dough- you can't get more academic than that!
More Play Dough Resources:
Follow my Play Dough board on Pinterest for more great ideas!
Preschool Learning Center
Have you always dreamed of setting up amazing, self-directed preschool learning center for your classroom…but feel like something is missing? How do you know which centers you need? What should you put in them?
Center Essentials Guide
Get your ultimate, step-by-step guide for setting up centers HERE