Poor Humpty Dumpty has fallen off the wall and cracked. Your preschoolers are going to love cracking their own eggs in this alphabet activity.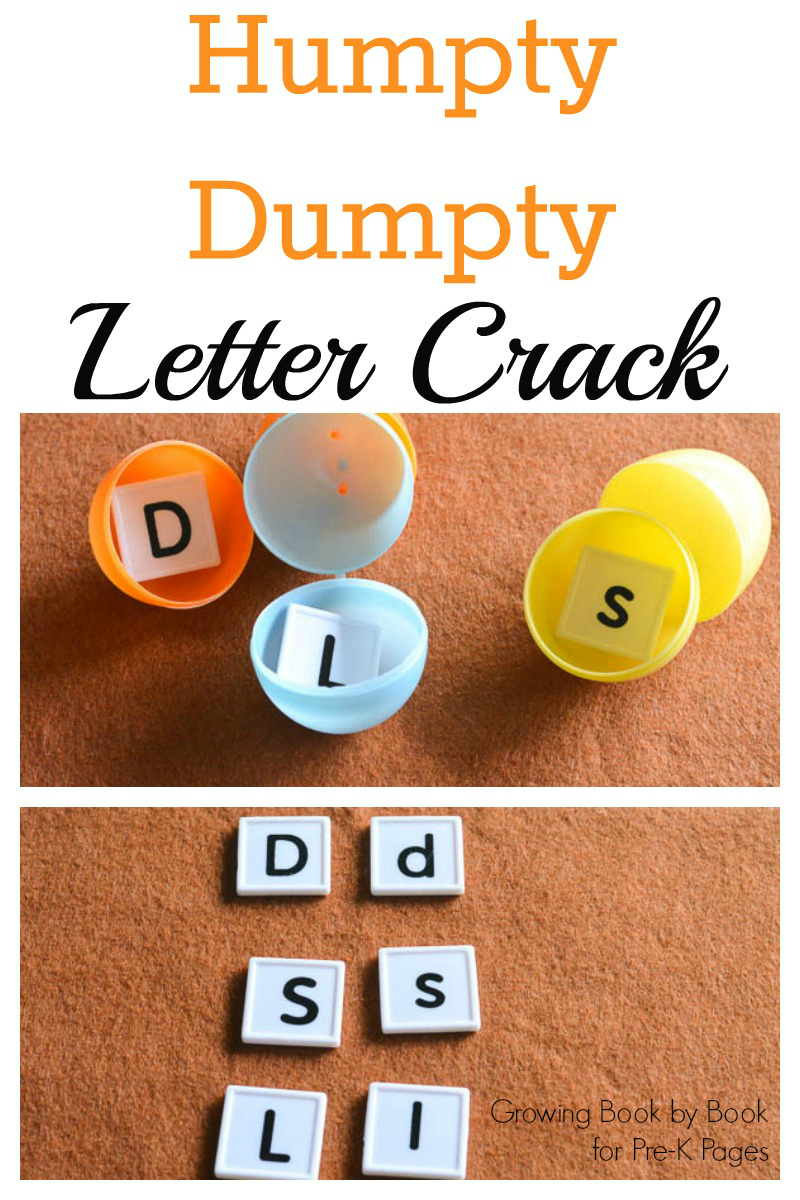 Preschool is a great time to work on letter identification and matching uppercase and lowercase letters. This activity can be easily adapted to fit the different levels of your students ranging from pure letter identification to working on letter sounds.
This simple alphabet activity can be used by individual students, small groups, or even in a whole group setting.
Yes, we said simple. You only need three items to create this activity and you probably have all of the supplies you need on hand.
Letters and Letter Sounds
Students will crack open eggs and identify letters and the letter sounds discovered inside each egg.
The literacy skills covered in this activity include:
identifying letters of the alphabet
identifying letter sounds
Humpty Dumpty Letter Crack
Getting the Activity Ready
1 basket or container
26-52 plastic eggs
letter tiles
Place a letter tile in each plastic egg.
Place all the eggs in a basket.
Playing the Activity
Invite a child pick one egg from the basket. The child "cracks" the egg to reveal the letter inside. Name the letter found.
Repeat until all eggs have been opened.
Variations
*For a little extra flair and to tie the activity more closely to the Humpty Dumpty rhyme, invite the kids build a wall of blocks. They can they take turns placing an egg on top of the wall and letting it fall to the ground to crack.
*Instead of having all the eggs in a basket, hide the eggs throughout the room for the kids to find.
*After the eggs have been cracked, the child can match lowercase and uppercase letters.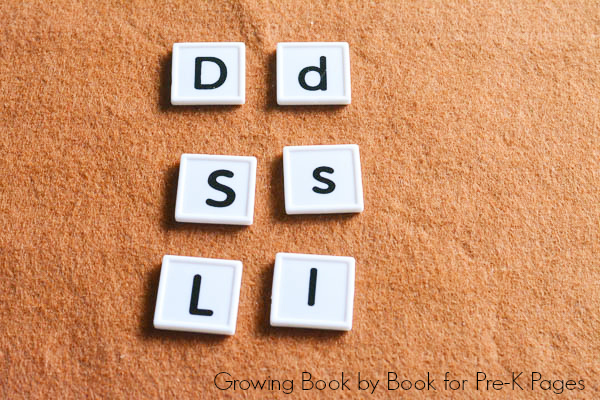 *Students can also identify the letter sound after they identify each letter.
*If you would like a chart for the kids to put each letter tile on, try this printable ABC chart.
More Humpty Dumpty Activities and Resources—
Humpty Dumpty Activities
Humpty Dumpty Bundle
Humpty Dumpty Literacy and Math
Nursery Rhyme Fluency Sticks
Nursery Rhyme Notebooks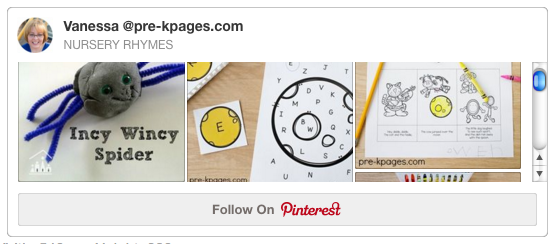 Follow my Nursery Rhymes Pinterest Board for more great ideas!