During fall, nighttime can be a time to explore and play. There is nothing like watching the stars or telling stories on a chilly night. Kids are also interested in exploring what they see in the nighttime. These moon math activities can be fun for a nighttime or space theme.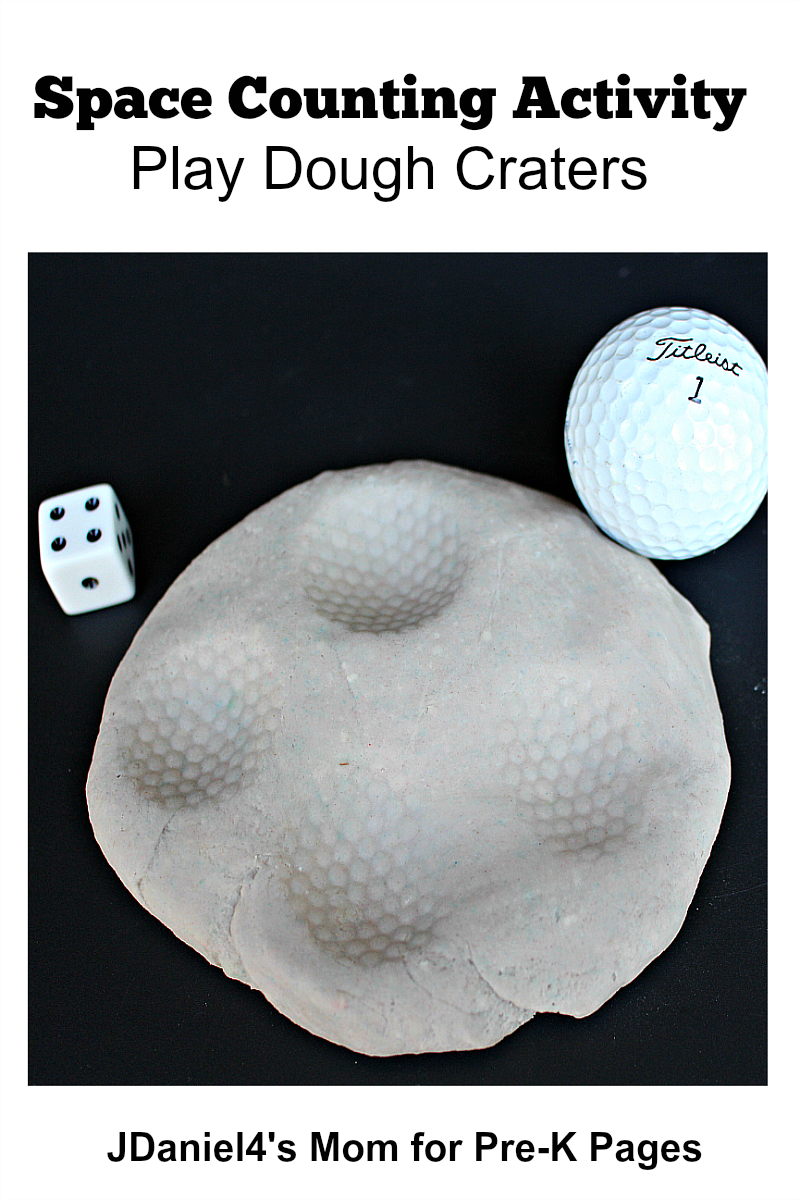 Unlike the planets, the moon is something children have seen. They can look up in the sky and watch it wax larger and wane smaller. It is filled with craters. Children can sometimes see the way they make the moon look like it has gray spots on it.
Children will enjoy creating their own spots or craters on moon-colored play dough. The craters they create could match a selected number. Play dough is so malleable that children can explore a number and then flatten out the craters and create new ones.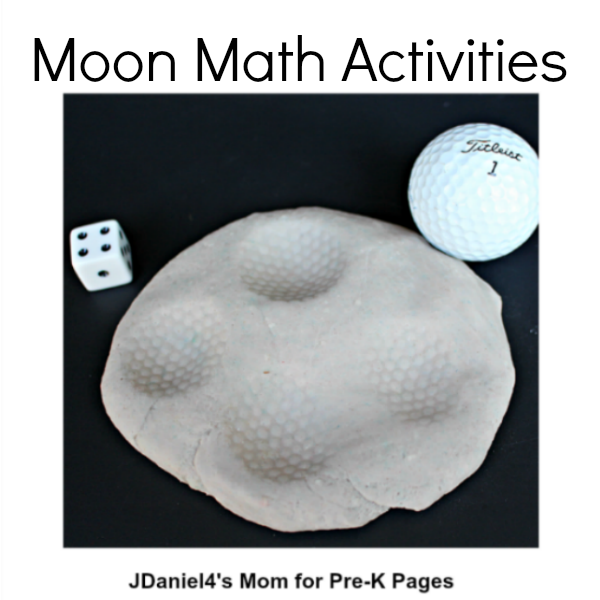 Moon Activities for Preschoolers
Materials
Gray Play Dough*
Golf Ball
Numbered Cube
*I wasn't able to find store-bought gray play dough so I made homemade gray play dough.
Gray Play Dough Recipe
Ingredients:
2 cups all purpose flour
2 tablespoons vegetable oil
1/2 cup salt
2 tablespoons cream of tartar (you can get it in bulk to keep costs down)
1 1/2 cups boiling water
red and green food coloring
Instructions:
Mix the flour, salt, cream of tartar and oil in a large mixing bowl.
Add food coloring and boiling water.
Stir until it becomes a sticky, combined dough.
After it has cooled, knead the play dough into a ball.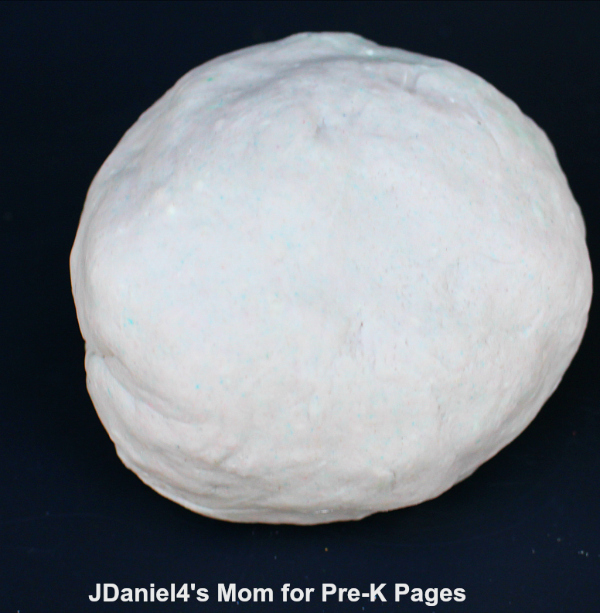 Encourage children to flatten the play dough with their hands or rolling pins. Demonstrate how to press the golf ball into the dough to create moon craters. Encourage kids to experiment with the golf balls and play dough, discovering how to make craters. Some children may want to just experiment and may be uninterested in playing a game with the materials. Respect their choices.
For those interested, introduce the numbered cube and play a fun math game with the materials.
Moon Math Activities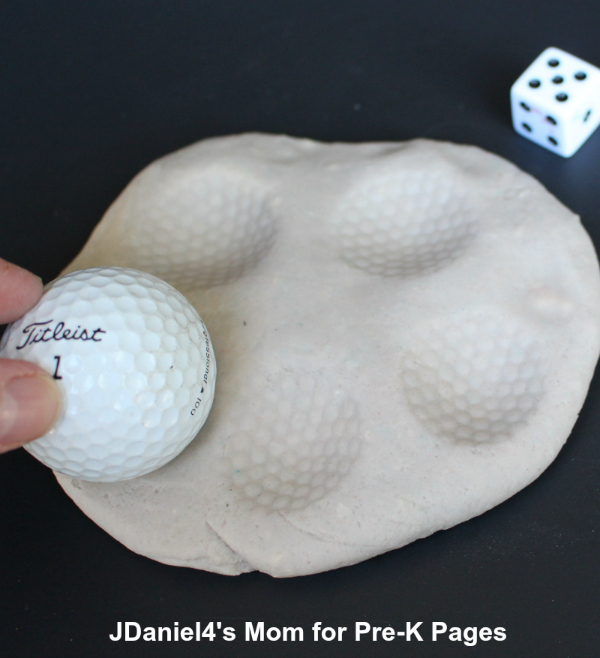 Stamp and Find
Invite children to flatten the dough out into a circle. They can roll the cube, then stamp the corresponding number of craters in the dough.
After making their craters, ask children to say the number of craters that appear on the play dough moon. Then they will find that number on the cube. (For older children, use two cubes and stamp numbers between 1 and 12.)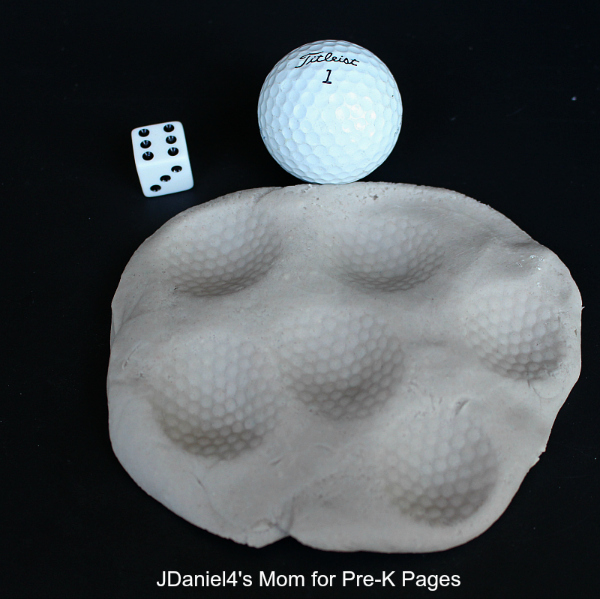 Roll and Show
Invite a child to roll a cube and say the number on the top of the cube. Lead kids to create that number of craters in the play dough with the golf ball. After counting the craters they have created, they will roll the play dough into a ball. Then they roll the cube again and create a new set of craters.
Your children may develop other games using the cubes, golf balls, and play dough. Encourage counting and recognizing groups of numbers.
BIO: Deirdre is the author of JDaniel4's Mom where she shares other learning activities, printables, crafts, and food creations. She loves growing and learning beside her son. You can find her on Pinterest, Facebook, and Instagram.
Other Nighttime Activities—
Moon Salt Writing Tray
Alphabet Star Search Sensory Bin
Moon Rocks Fine Motor Activity
Star Gazing Discover Bottles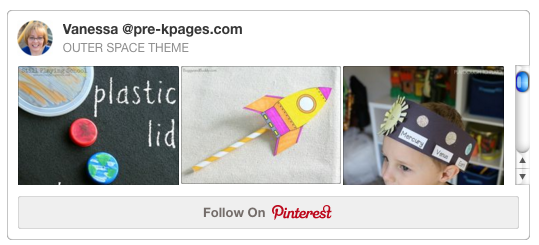 Follow my Outer Space Pinterest Board for more great ideas!