Learning about outer space is very exciting for preschoolers! One topic that interests children is learning about the Earth's moon. Kids are curious about what life is like on the moon! Something that astronauts have discovered on the moon are rocks. These moon rocks are grey and look similar to charcoal. Today's activity will show you how to make moon rocks, and children will love this activity because they get to smash them!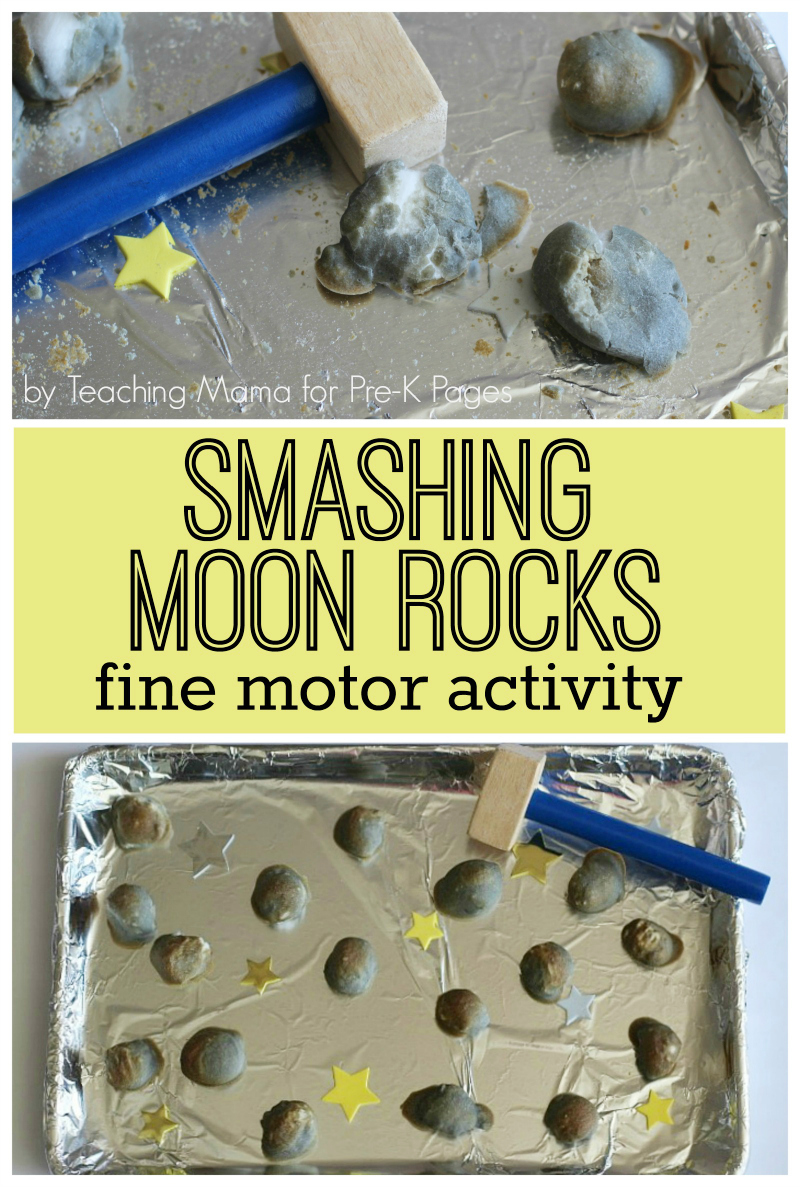 Smashing Moon Rocks
This activity is sure to bring excitement to your classroom. Smashing moon rocks is a fine motor activity, so children are working on small muscle movements.
While hitting the moon rocks with the hammer, they are practicing controlling their wrists and hands, while also making their muscles stronger! Fine motor skills are very important to work on during the preschool years because it helps prepare children to have better scissor skills and handwriting in the future.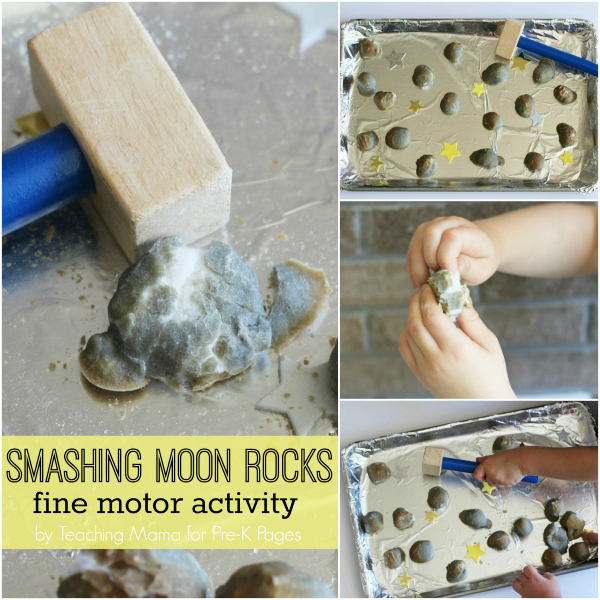 How to Make Moon Rocks
Here is what you will need to make your own moon rocks!
Materials Needed
1 cup flour
1 cup water
whisk
cotton balls
grey paint or food coloring
foil
cookie sheet
toy hammer (this wood crab mallet works well too!)
Whisk together the 1 cup of flour with the 1 cup of water.
Add in a small drop of paint to change the mixture to a grey color.
Dip cotton balls into the mixture and place them onto a cookie sheet lined with foil.
Place into an oven at 300 degrees Fahrenheit for 45 minutes.
(Optional) Lay the completed moon rocks onto another cookie sheet lined with foil and with star stickers.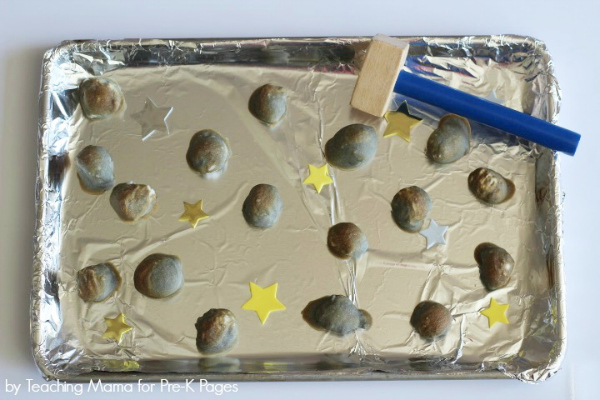 Show the children the tray full of moon rocks. Invite them to smash the rocks using the crab mallet or hammer. This is great for working on hand-eye coordination!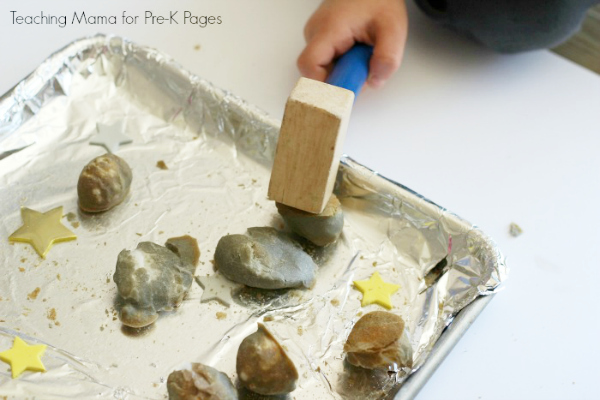 The rocks will crunch and looked smashed when you hit them with the crab mallet. It's so much fun! Another way to use the rocks is to crush them using hands. Invite children to use their fingers to pull the cotton ball apart. I'm sure your children will think this is interesting and fun!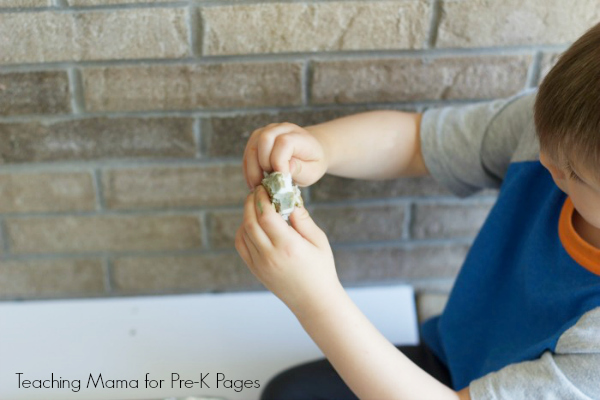 These rocks are for one-time use. They are easy to make and would be a great idea for a center or a small group setting. I'm sure your preschoolers will love it as much as mine did!
BIO: Angela is the writer of Teaching Mama, where she shares hands-on learning activities for babies, toddlers, and preschoolers. She is a former teacher, turned stay-at-home-mom to 3 wonderful boys. She is also the author ofThe Preschool Journey, a resource for preparing your child for Kindergarten. You can connect with her on Facebook, Pinterest, or Instagram.
More Space Theme Ideas—
Star Gazing Discovery Bottles
Making Craters: Space Science Experiment
Space Theme Sensory Bin
Moon Salt Writing Tray