85 pages of printable visual picture prompts to help you teach your Preschool or Pre-K students important classroom ROUTINES, such as how to use the bathroom independently.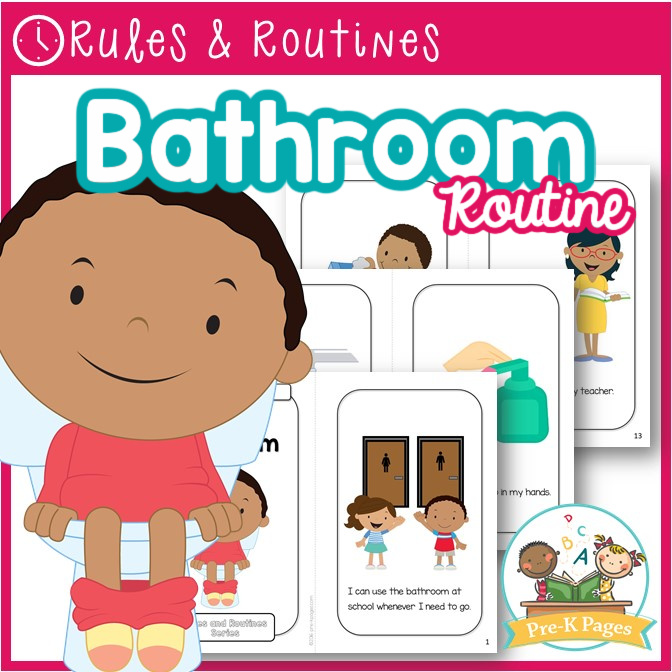 Your ELL and Special Education students will also benefit from these visual picture prompts.
See a preview of this product HERE.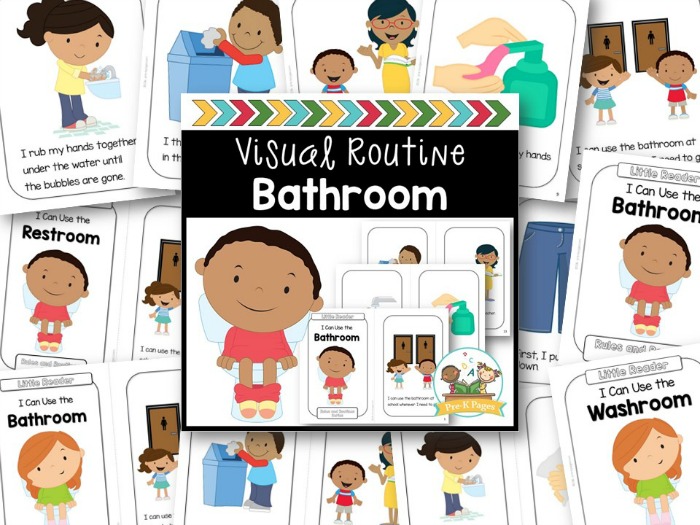 What You Get:
2 Visual Routine Posters (color + b/w)
Mini-Book (color + b/w)
Individual Support Boards (color + b/w)
Change of Clothes Note (b/w only)
Also included are book pages that use the words "restroom" and "washroom" to account for regional differences. Both boys and girls are pictured throughout the document.
Details
4 Visual Routine Posters: 2 in full color, PLUS 2 black and white versions. You can Use these posters during a whole group lesson or hang them in the bathroom as a visual reminder.
Full-Page Color Book: You can use this as-is to create a full-size book, or create cards (directions for printing multiple pages on one page are included).
Full-Page Black and White Book: Ink-Saver Version
Color Mini-Booklet: You can print one to use in your classroom to introduce the routine to your kids and keep in your classroom library.
Black and White Mini-Booklet: You can copy one book per child. (Just fold and staple, no cutting required!) Students can take the book home to practice the routine with parents!
Individual Support Boards: These can be used with students who need individual picture prompts to help them learn the bathroom routine.
Change of Clothes Note: Send these home when a child has an accident to request a clean change of clothes.
85 pages of resources to help your students become independent in the bathroom.
THIS DOCUMENT IS NOT EDITABLE