Simple, easy system to create, keep track of and display classroom jobs in your pre-k or kindergarten classroom. Includes more than 30 different classroom jobs as well as images of culturally diverse boys and girls.

This document includes editable text. Download and open the document in Adobe Reader, and then type your own text into the text fields.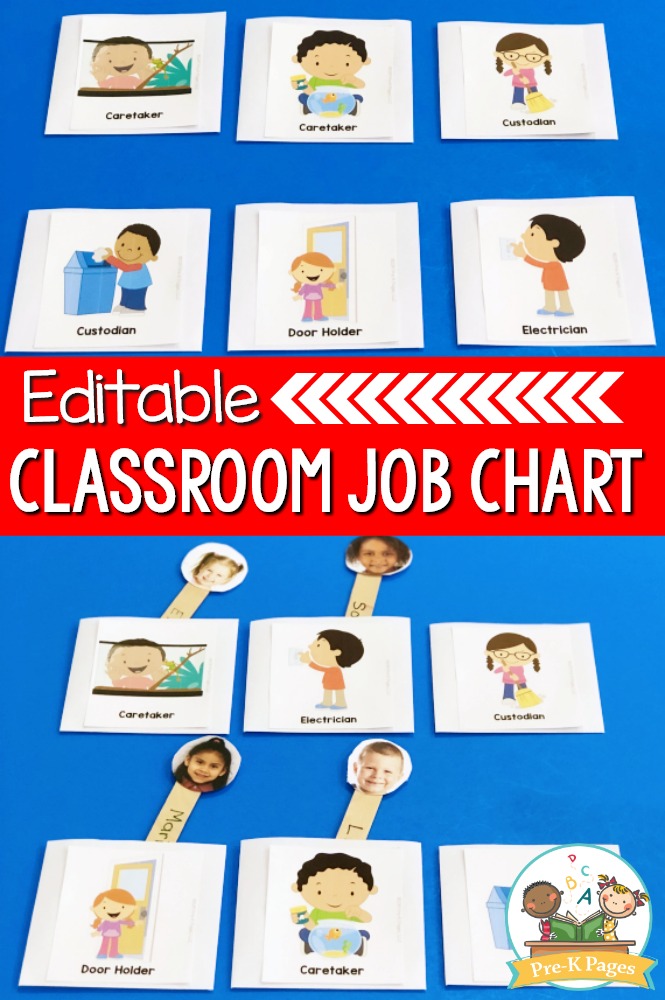 Classroom Jobs Included
Bathroom Monitor (boy/girl)
Bell Ringer
Line Leader
Caboose
Caretaker (3 types)
Comforter
Computer Technician
Custodian (2 types)
Door Holder
Electrician
Environmentalist
Flag Holder
Pledge Leader
Gardener (2 types)
Greeter
Hospitality
Librarian
Lunch Helper
Lunch Monitor
Materials Monitor
Messenger
Meteorologist
Calendar Helper
Sanitizer Helper
Snack Helper
Folder Passer
Table Washer
Paper Passer
Equipment Manager
Shoe Expert
Drink Monitor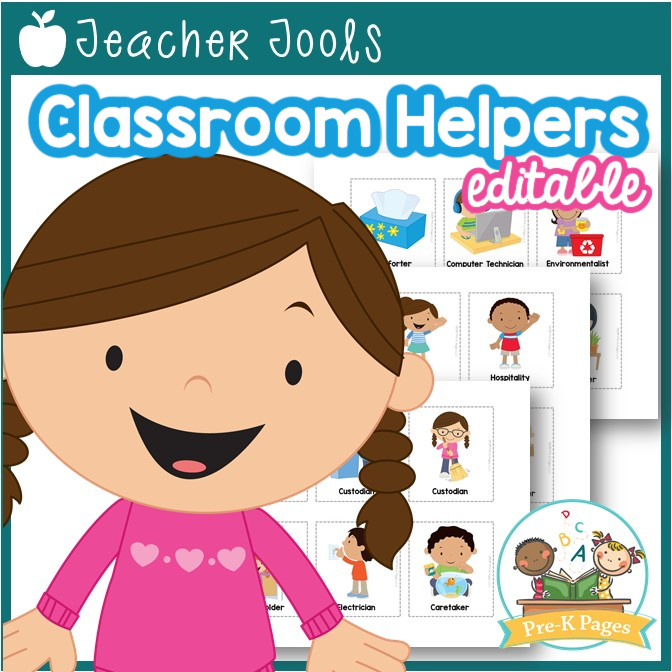 Directions for creating your own classroom jobs chart are included.
IMPORTANT This document MUST be opened in Adobe Reader to be fully functional. This document WILL NOT be editable if opened with a generic or Apple-brand PDF reader.