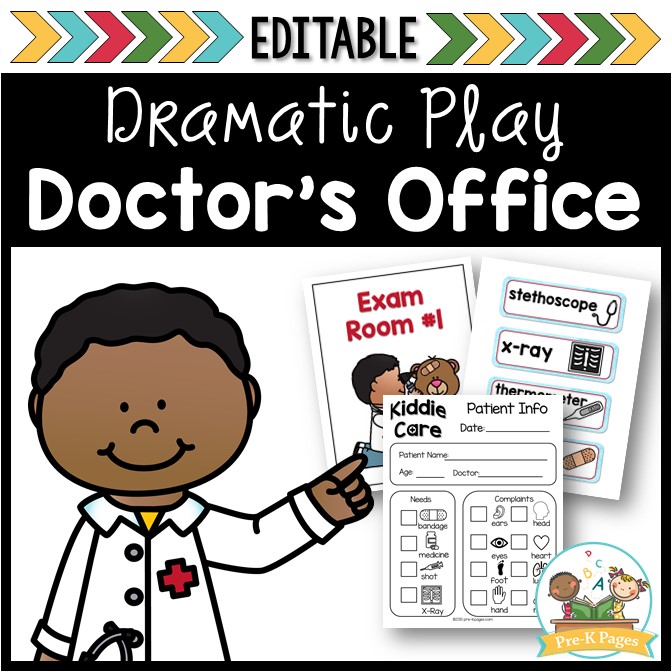 66 pages of printable props to help you transform your dramatic play center into a doctor's office or hospital. Includes literacy, math, and writing opportunities that align with current learning standards.
This packet also provides research that explains how dramatic play supports academic learning in preschool and kindergarten.
The dramatic play doctor's office kit is editable so you can type in your own text!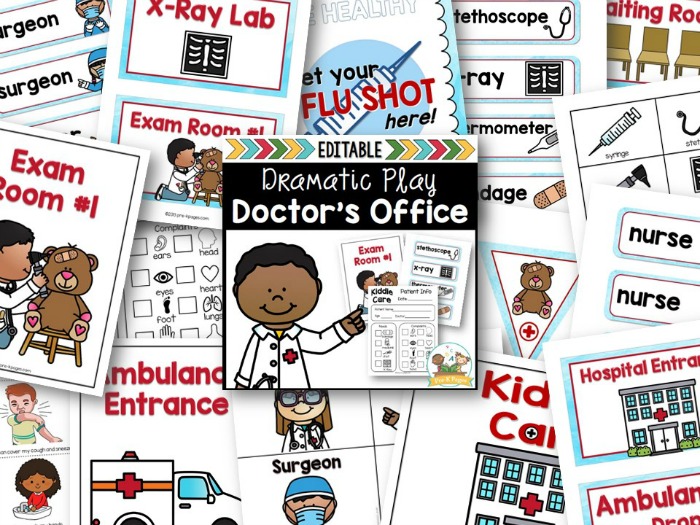 Want a free preview of this product? Click here.
What You Get:
20+ Editable Signs (color + b/w)
Editable Banner (color + b/w)
Editable Forms (b/w)
Editable Role Playing Name Tags (color)
Editable Pocket Chart Picture Cards (color + b/w)
How to Stay Healthy (color + b/w)
Book List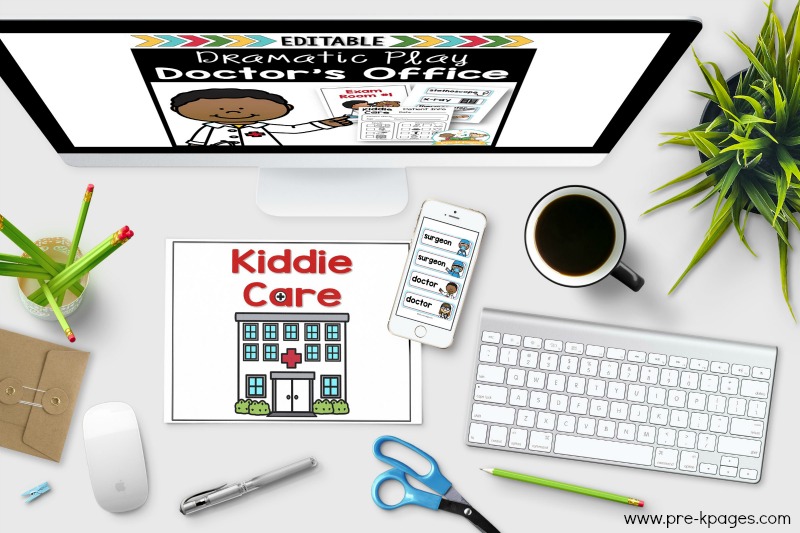 66 pages of instant fun for your Pre-K, Preschool, or Kindergarten students!