These Health and Safety Posters and Social Story are perfect for Back to School this year!
You can use this social story to help your students learn important health and hygiene habits. This social story, titled Staying Healthy at School features children with diverse skin tones and abilities.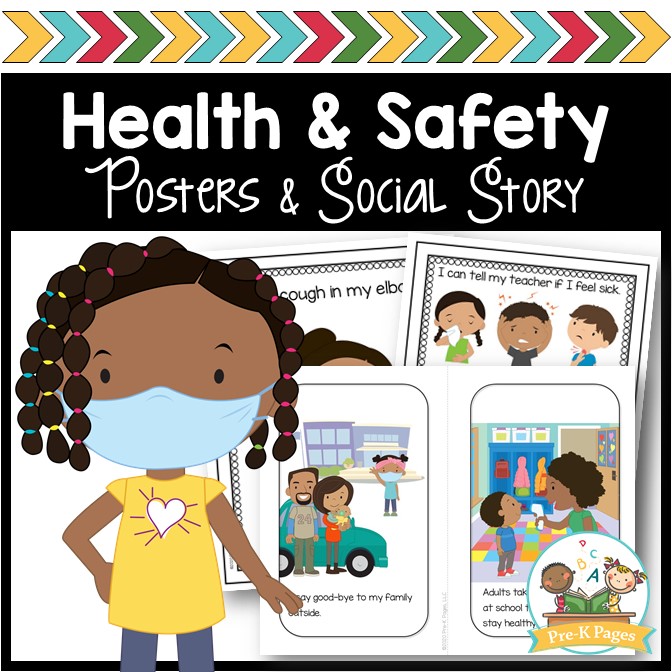 You can place the posters around your classroom to remind students and adults of new protocols in place to help everybody stay healthy. The posters feature "I can" statements to convey a positive message. You can use them as is, or shrink them down to create reminder cards or a matching game. The posters feature children with diverse skin tones.
What You Get
11 Page Social Story: Staying Healthy at School (half-page, color + b/w)
11 Different Posters (full-page, color + b/w)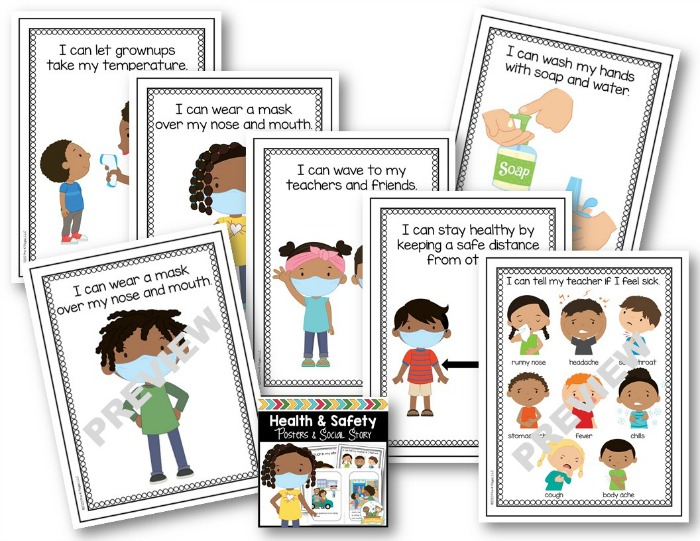 Poster Topics
Temperature Checks
Wearing a Mask
Saying Hello/Greeting
Coughing
Sneezing
Social Distancing
Symptoms
Handwashing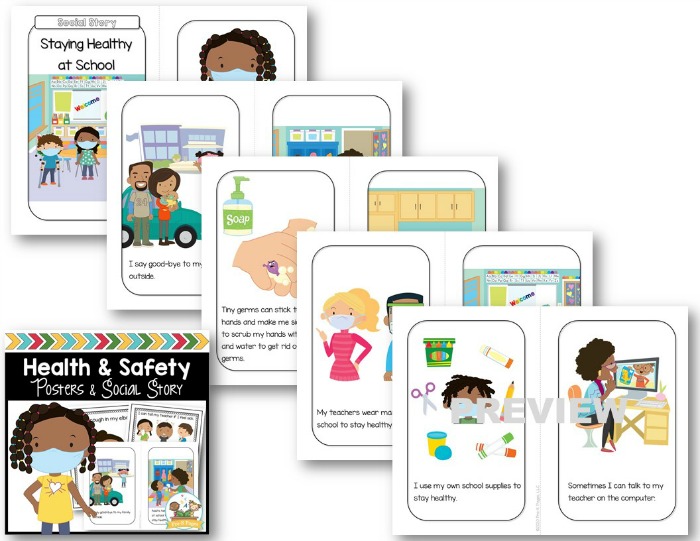 Social Story Topics
Wearing a mask
Teachers wear masks
Friends wear masks
Saying good-bye to family outside
Temperature checks
Germs
Handwashing
Using own supplies
Distance Learning
33 pages of health and safety resources to help you establish health and safety procedures for the 2020 school year.