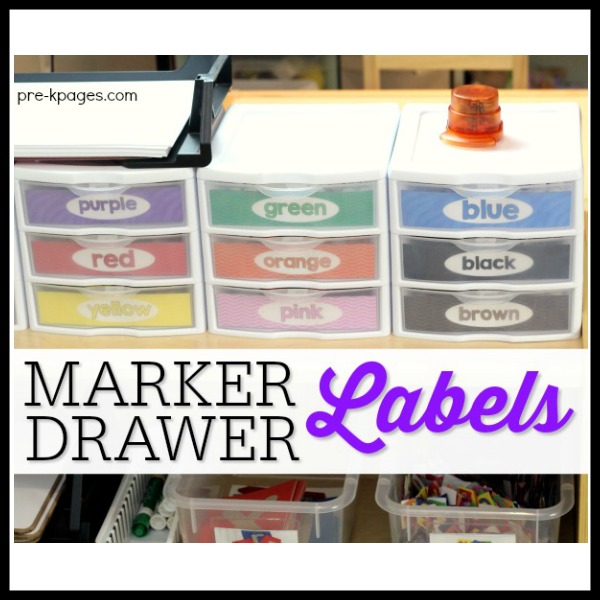 Free printable labels to help you organize the markers in your writing center.
These labels will help your students find the markers they need, when they need them in your writing center.
Quickly and easily organize and store your markers by color with this freebie!
Also includes labels for pencils, scissors, and glue sticks.
Designed to fit Sterilite drawers 8-1/2″ L x 7-1/4″ W.