Puppet Center for Preschool, Pre-K, and Kindergarten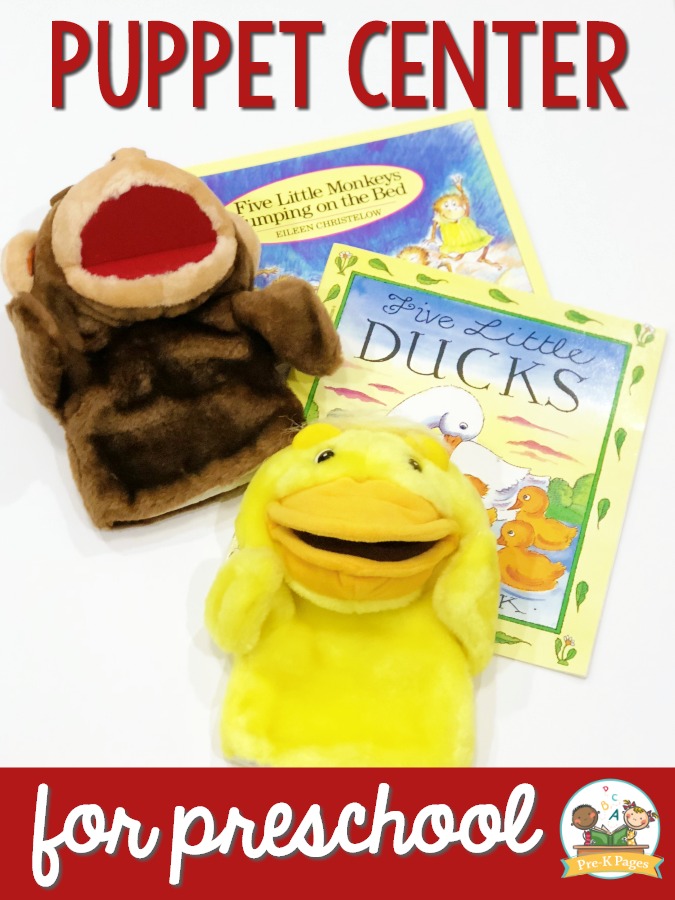 Why Use Puppets in the Classroom?
Are you afraid to use puppets in the classroom? Not sure why or how to get started with puppets? You're in the right place!
Puppets are the perfect tool for capturing the attention and imagination of young children in the classroom.
Are your kids wiggly? Use a puppet! Not cleaning up? Use a puppet! Puppets are like magic in the early childhood classroom.
The puppets you use in the classroom don't have to break the bank, you can easily make your own puppets with craft sticks, construction paper, brown lunch bags and glue. It's more about the educational benefits they can offer your students than the cost of the puppets themselves.
Benefits of a Puppet Center
The benefits of using puppets in the classroom include:
Oral Language: Puppets are exciting and fun! Children are naturally encouraged to speak to and with puppets, which is a great way to get your reluctant speakers talking up a storm!
Social Emotional Skills: Puppets can be used to act out social stories and practice social skills.
Music: Puppets and music go hand in hand! A puppet can make music and movement more interesting and help teach the words and movements to new songs.
Motor Skills: Manipulating puppets is a great way to practice gross and fine motor skills.
Behavior: Children can learn appropriate behaviors from puppets. Puppets can even introduce and explain class rules.
Retelling: Children can use puppets to retell familiar stories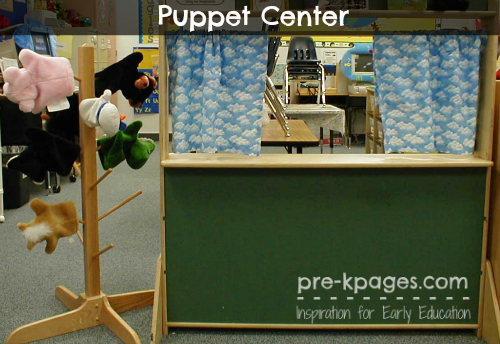 How to Use Puppets in the Classroom
The thing about using puppets to teach new skills and concepts, or reinforce, is that they don't come with their own built in personality, the teacher has to bring the personality.
The more animated you are, the more effective you will be at capturing the attention of your students – don't be afraid to use funny or special voices.
If you have puppets then you'll also need a puppet theater, or something to serve as the theater. It doesn't have to be fancy, a cardboard box works just as well as a fancy puppet theater.
To set up your puppet center, first you need to decide where it will be located in your classroom. I'm not going to lie, the puppet center can be noisy. I like to set my puppet center up next to the dramatic play center so the puppets will have an audience for their show.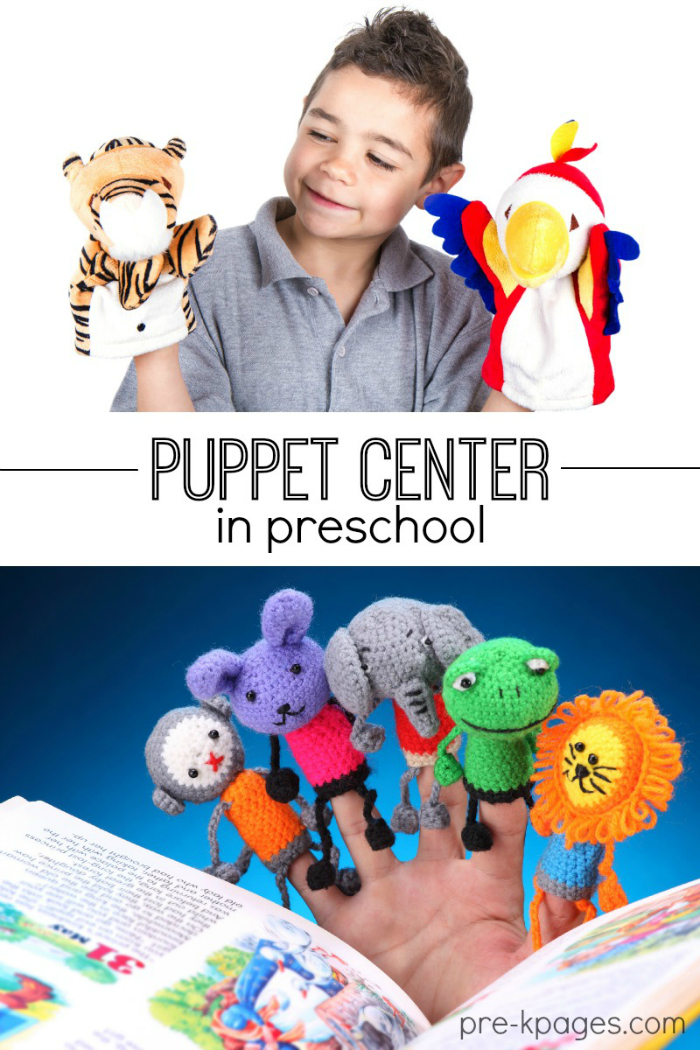 Next, place your puppets in a tub, basket, or a puppet tree if you have one.
Of course, you'll have to model, model, model how to use and interact with the puppets first before letting your kids lose with them.
I have found that when you have the puppets displayed on a stand instead of stacked in a tub students are much more likely to choose to play with the puppets.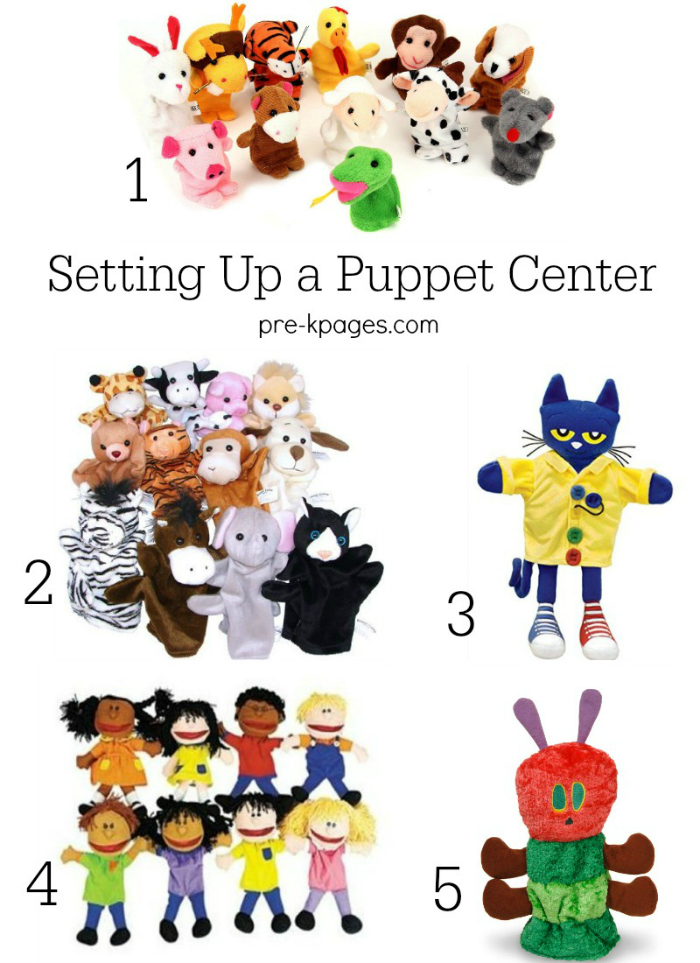 Here are some of my favorite puppets for preschool:
Animal Puppets
People Puppets
Finger Puppets
Pete the Cat Puppet
The Very Hungry Caterpillar Puppet
Preschool Learning Center
Have you always dreamed of setting up amazing, self-directed preschool learning center for your classroom…but feel like something is missing? How do you know which centers you need? What should you put in them?
Center Essentials Guide
Get your ultimate, step-by-step guide for setting up centers HERE
More Center Ideas from Pre-K Pages