Rhyming is a very important skill for beginning readers to learn and practice. It's a phonemic awareness skill that helps kids hear and identify sounds within words. Children develop an understanding of rhyme through experience and exposure; they must practice hearing the sounds/rhymes. Today I'm sharing with you a game and a free printable so you can practice this skill with your children.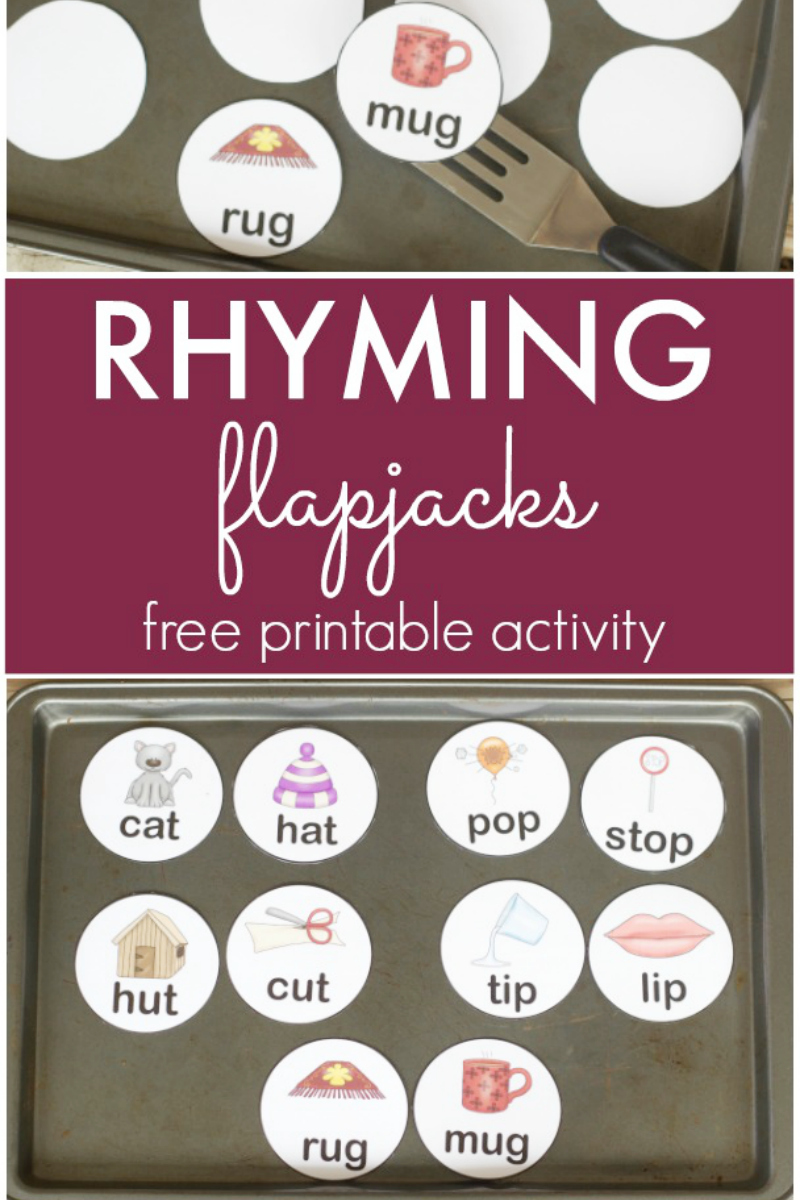 Understanding Rhyme
Rhyming is a literacy skill that some children pick up on easily, while it can take more time for others to master this skill. Reading plenty of books with rhymes is a good way to expose children to how rhyming words sound. Reading these books helps the children hear the rhymes and anticipate them. Make sure to point out the rhyming words you hear in a book to your students.
Rhyming Flapjacks
Today's activity is called Rhyming Flapjacks. It's a memory matching game using a flapjack/pancake theme. This game would be great for your beginning readers, older four year olds and up, who have had some exposure to rhyming words and are ready to practice this skill.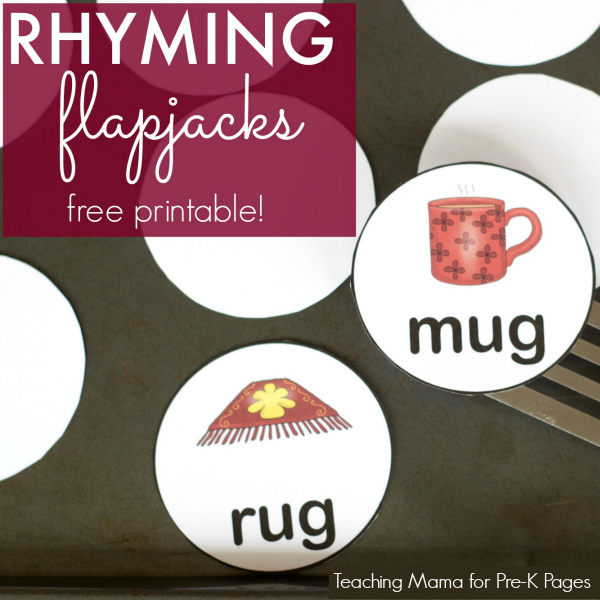 Here's what you need:
First, print the flapjacks onto card stock or other heavyweight paper. Next, cut out the circles. You can decide whether you want to glue the circles to the top of thick brown craft foam to make flipping them easier, or laminate and leave them as is. When your circles are prepared, place them face down on a tray and mix them around. I recommend using just a few pairs at a time. You don't want to overwhelm the children using all 10 pairs at first. (Use fewer pairs of the simplest rhymes if your children are just beginning to develop understanding of rhyme.)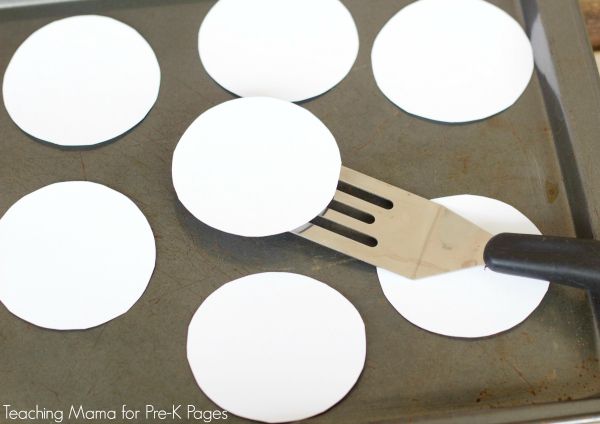 Invite children to flip the pretend flapjacks over using the spatula. Children can take turns flipping two flapjacks at a time to see if they can find two words that rhyme. (If flipping the flapjacks with the spatula is too hard, children can just use their hands.)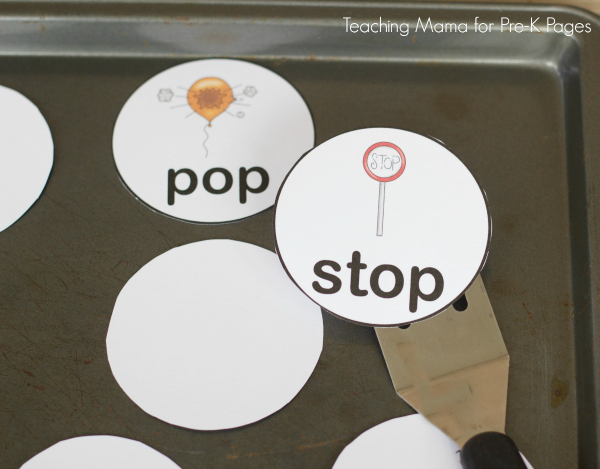 If they find two words that rhyme, they can remove the two flapjacks off of the tray and take another turn. Continue playing until all the matches are found.
The words on these flapjacks are simple CVC words (consonant, vowel, consonant words). They pictures provide visual cues for the children, but you will need to introduce each picture to your class to be sure they know the intended name for each item so they can be successful. If a student isn't sure if the two words rhyme, encourage the child say the words aloud or point out the last two letters of the words to see if they match.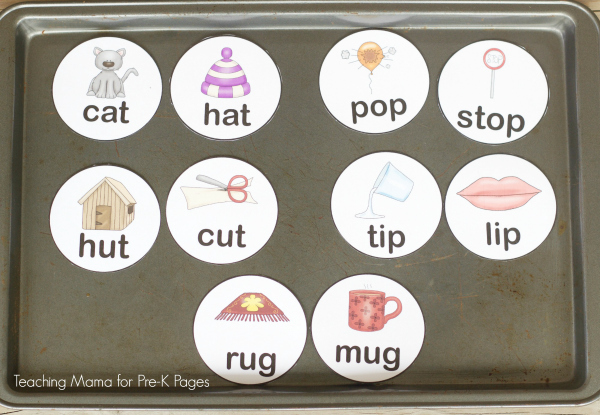 This flapjacks game would be great in a literacy center or to use in small groups. We had a lot of fun with this game and I hope you will, too!
Download the Rhyming Flapjacks Game Printable
BIO: Angela is the writer and creator at Teaching Mama, where she shares hands-on learning activities for babies, toddlers, and preschoolers. She is a former teacher, turned stay-at-home-mom to 3 wonderful boys. One of her favorite ways to teach the alphabet is through her alphabet letter formation rhymes! You can connect with her on Facebook, Pinterest, or Instagram.
More Ideas and Activities to Practice Rhymes—
Best Rhyming Books for Preschoolers
Rhyming Game with Household Objects
Pete the Cat Rhyming Activity
Rhyming Cards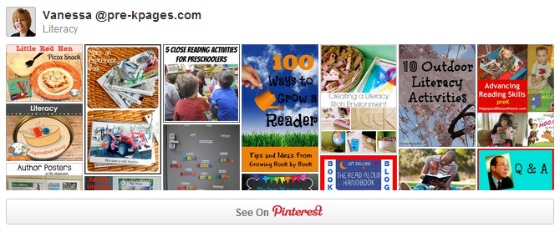 Follow my Literacy Pinterest Board for more ideas to develop literacy skills!