Rhyming plays a star role in preschool! From nursery rhymes to fingerplays, childhood is full of opportunities to work on rhyming skills. This is because a child's ability to recoginize and produce words that rhyme is one of the predictors for later reading success.
Kids need to be able to hear the ending sound in words and have the oral language to make up their own rhymes to master this early literacy skill. Parents and teachers can help by providing lots of practice to make rhyming familiar and fun!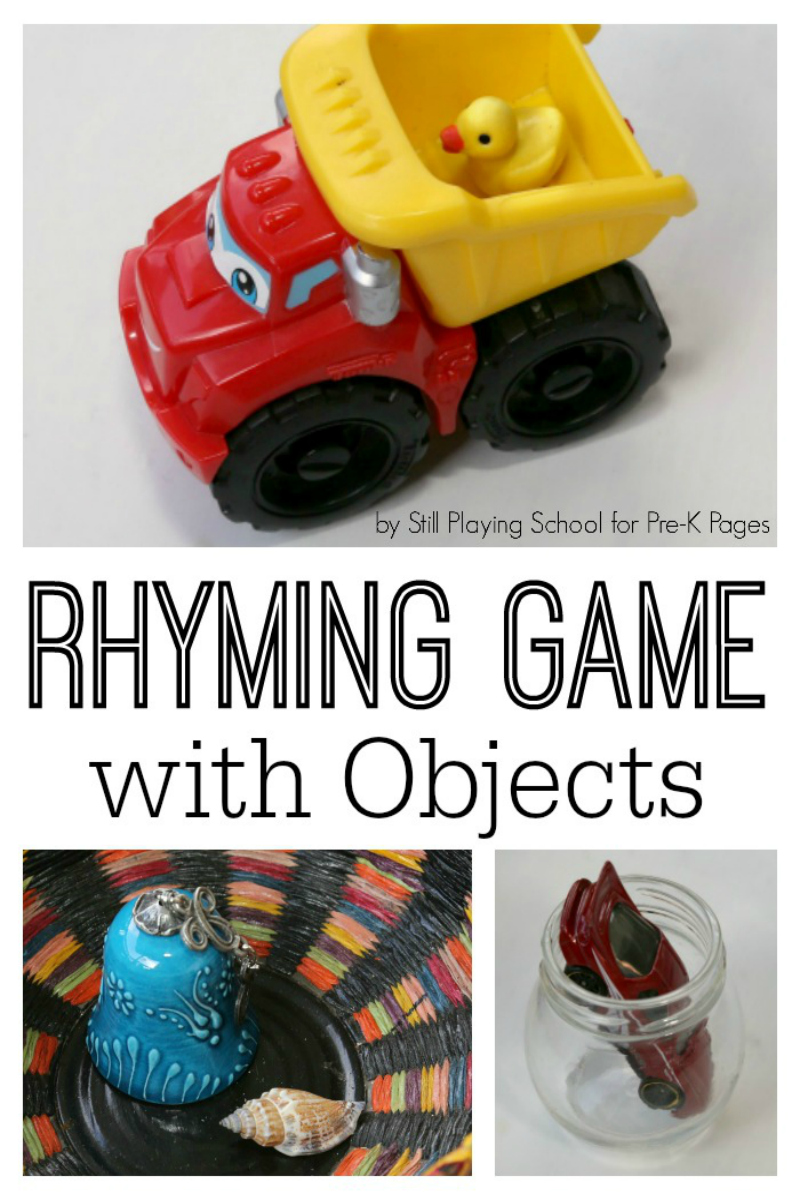 Words That Rhyme With… Game
Our rhyming game uses everyday household objects to work on rhyming. This can be played either at home with one or two kids or in a classroom setting with several learners.
You will need:
Household objects that rhyme (See our list below for examples.)
A basket or bin (optional)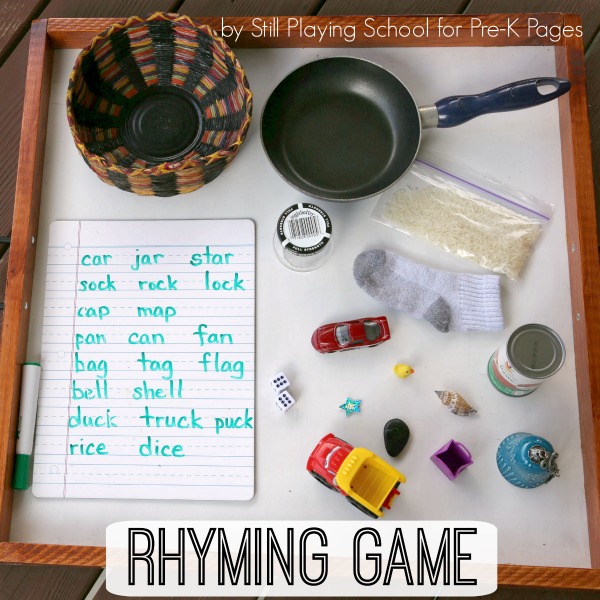 If you're working with a few children at home, find an object to put in the basket to start the game. Name the item for your child and challenge him or her to think of a rhyming word that you can find in your house to add to the basket. This works best if you've previously brainstormed a list of words that rhyme with your kids. Make the list yourself or work with your child to create a list together. "I have a jar in this basket. What do we have in the house that rhymes with jar? Yes! Can you go find one of your toy cars? Jar and car rhyme!"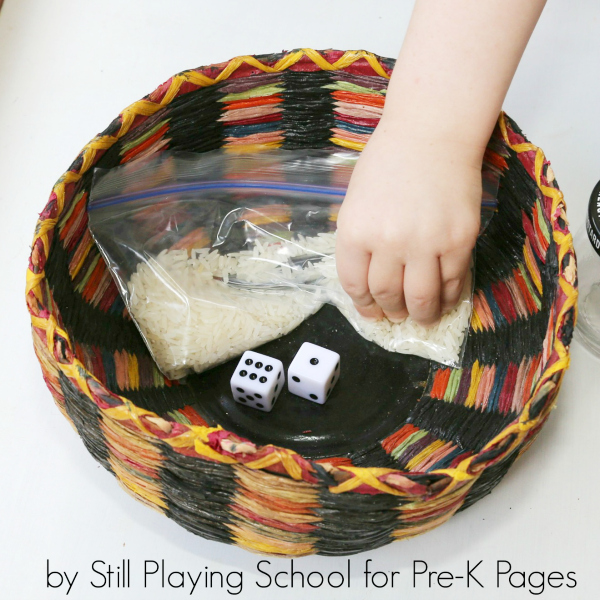 In a classroom setting you can either have the items already gathered, or you can ask each family to bring in an item from a list you provide. Begin by giving each student an object; ask them to find their partner who holds an item that rhymes. "Dan has rice. Who is holding something from home that rhymes with rice? Can you come stand beside Dan?"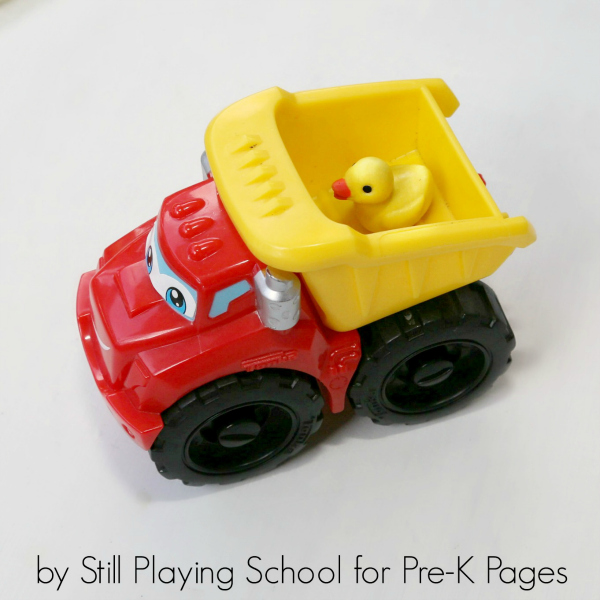 Items That Rhyme
Here is our list of suggested everyday items that you may have that rhyme. Feel free to add more rhyme suggestions in the comments below!
car, jar, star
sock, rock, lock, clock
cap, map
pan, can, fan
bag, tag, flag
bell, shell
duck, truck
rice, dice
BIO: Devany LeDrew is a former kindergarten teacher who writes at Still Playing School where she shares play based learning activities. She specializes in fine motor activities and has co-authored two books of fine motor ideas! Follow Still Playing School for more engaging educational ideas on Facebook, Instagram, Pinterest, and Twitter!
More Literacy Ideas from Pre-K Pages