I love finding fun new ways to practice the alphabet with preschoolers. This squirrel-themed alphabet game is a great activity to work on alphabet recognition! Learning to recognize the names and sounds of alphabet letters is an important skill to practice in preschool. Although this is an alphabet activity, this game also incorporates one-to-one correspondence!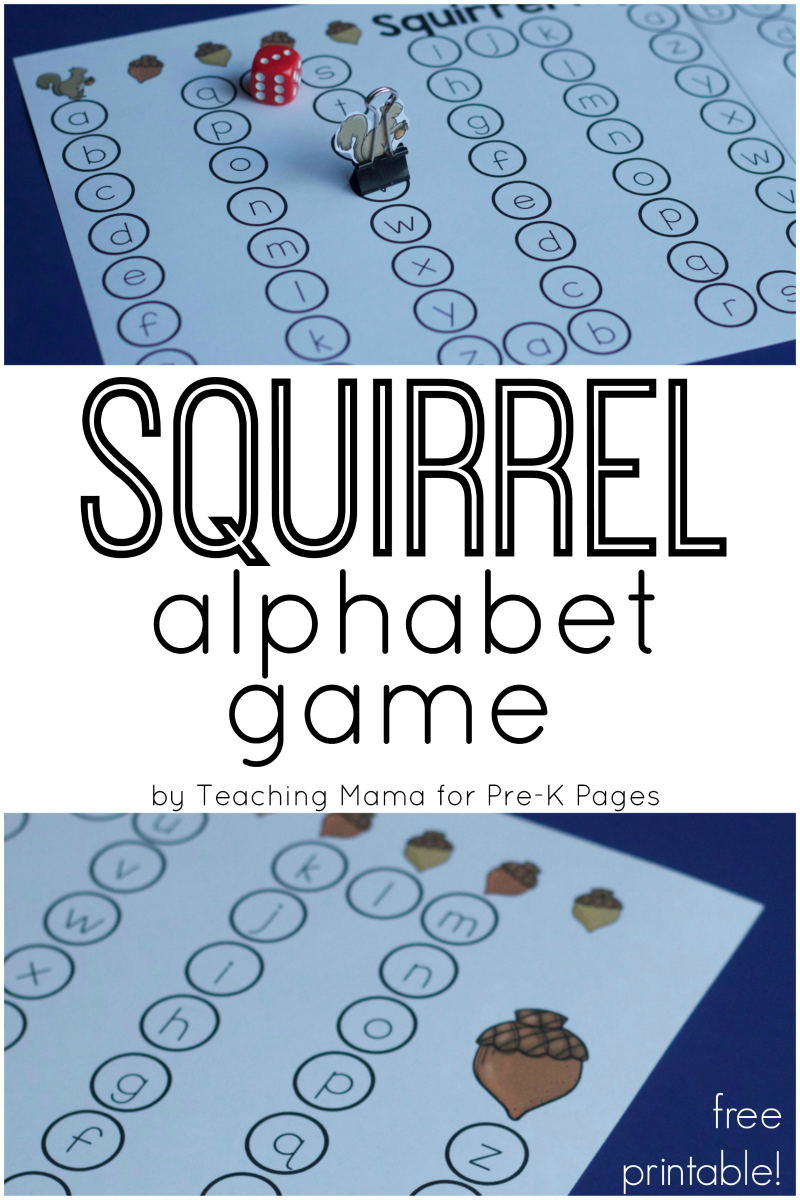 Squirrel Alphabet Game
This game is super simple to set up. Here's what you need:
printable squirrel game (uppercase and lowercase versions available below
numbered cube
tape
To set up the game, just print the game on card stock. Tape the two pages together to make a game board. Then cut out the squirrels to be the game pieces. Add them to a butterfly clip to make them stand up. (You can alternatively use another game piece for this game, such as a gem stone or a counting bear.)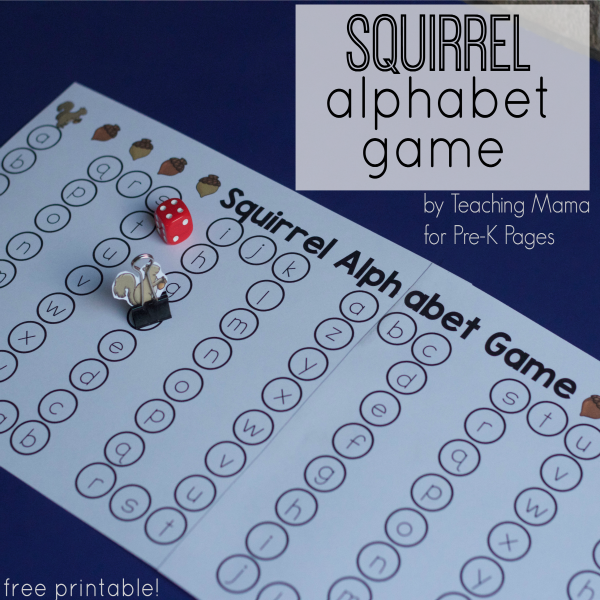 Playing the Game
The goal of the game is to help the squirrel get to the giant acorn! Here's how to play:
1. Roll the cube and move forward the correct spaces.
2. The child identifies the letter he land on. If he can identify it, he can stay on that spot. If he cannot, he moves back 1 space.
3. Continue playing until the players reach the end.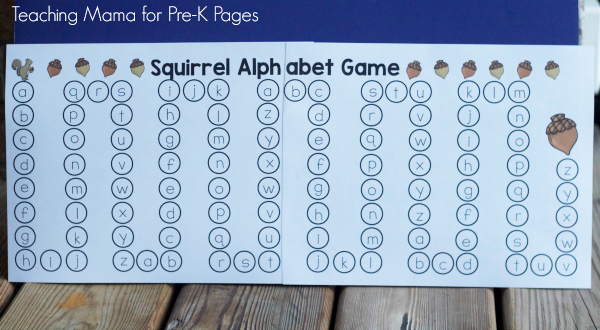 Students who know the letters well can play this in a small group setting. Students who need more practice and support with identifying letters would benefit from playing this game with an adult.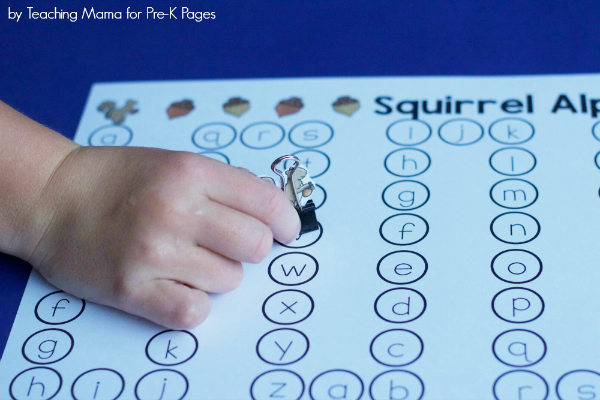 This game has a lowercase version and an uppercase version. You can download the games here:


Hope this game will be a great resource to your classroom!
BIO: Angela is the writer and creator at Teaching Mama, where she shares hands-on learning activities for babies, toddlers, and preschoolers. She is a former teacher, turned stay-at-home-mom to 3 wonderful boys. One of her favorite ways to teach the alphabet, is through her alphabet letter formation rhymes! You can connect with her on Facebook, Pinterest, or Instagram.
More Fall Theme Ideas and Products—
20 Fall Leaf Activities for Preschool
Best Books About Fall
Fall Math Activities
Fall Literacy Activities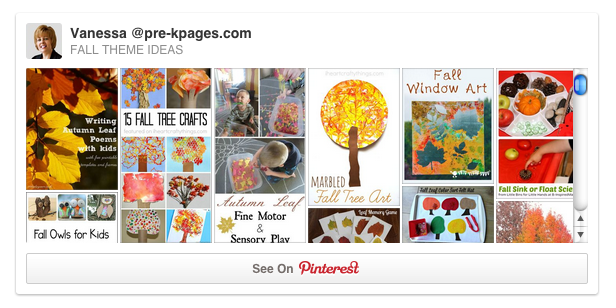 Follow my Fall Theme Pinterest Board for more great ideas!