A good teacher planner is a must-have for any organized early childhood teacher – but finding that "just right" planner can be difficult!
You need all sorts of areas in your ideal teacher planner to stay on top of everything. It's important to have sections just for your monthly calendar, notes, to-do lists, birthdays, attendance and more. And your ideal planner needs to be super cute, am I right?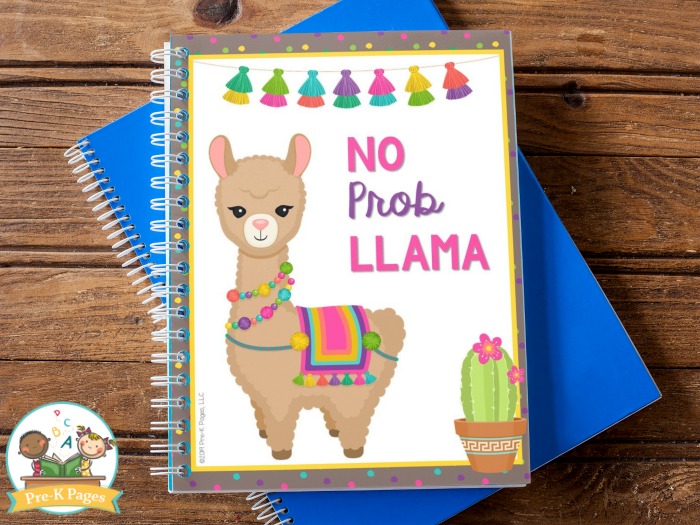 I created this colorful teacher planner to help you stay organized this school year, it's full of helpful planning and organization sections you'll use all year long. Keep reading to grab your free copy below.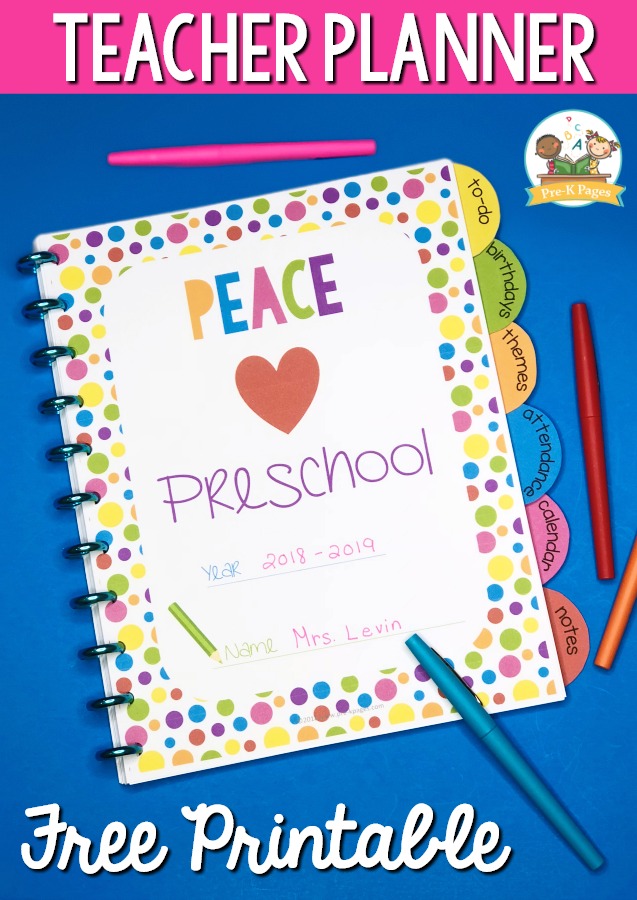 Teacher Planner for Preschool
Having a teacher planner can help you stay sane during a hectic school year. You can keep everything school related in one place, just tuck your planner into your school bag each day and you'll always have it by your side whenever you need it.
Setting Up Your Teacher Binder
Before you can start setting up your teacher binder, you'll need to decide on a few things. First, will you be using a three-ring binder to house your planner? Or will you be using another method to put together your binder, such as a binding machine or Happy Planner Rings? Decisions, decisions!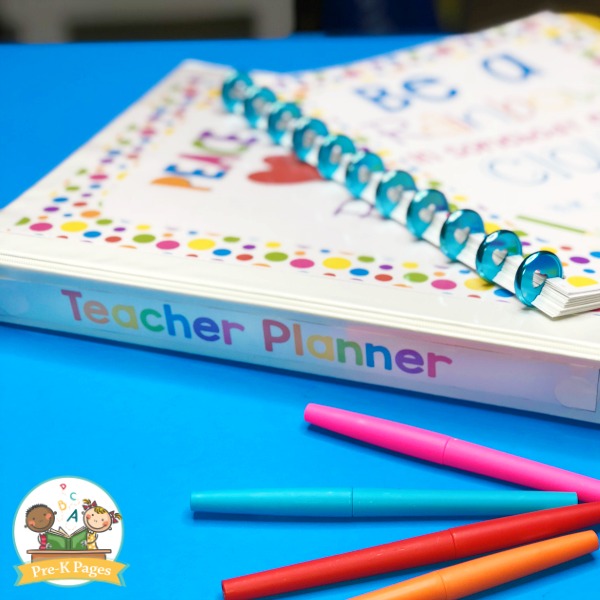 I've tried many different ways to organize my teacher planner. The three-ring binder method is quick, easy, and inexpensive.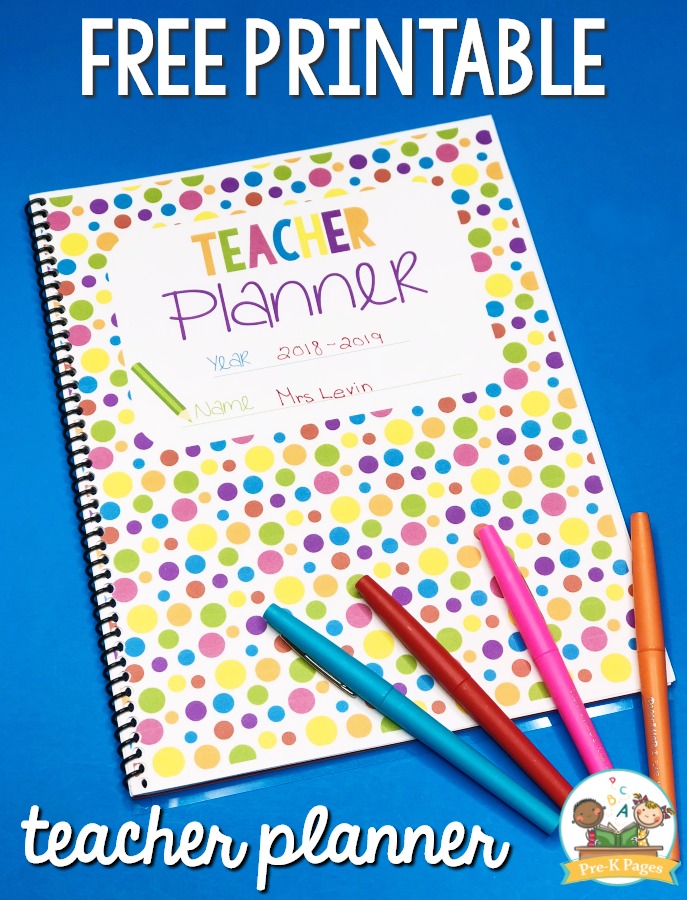 A binding machine is another good option if you have access to the combs and machine, or you can take your planner to your local office supply store and have them bind it for you.
Happy Planner Rings are awesome if you want to add a little extra pizzazz to your binder. Don't forget your Happy Planner paper punch!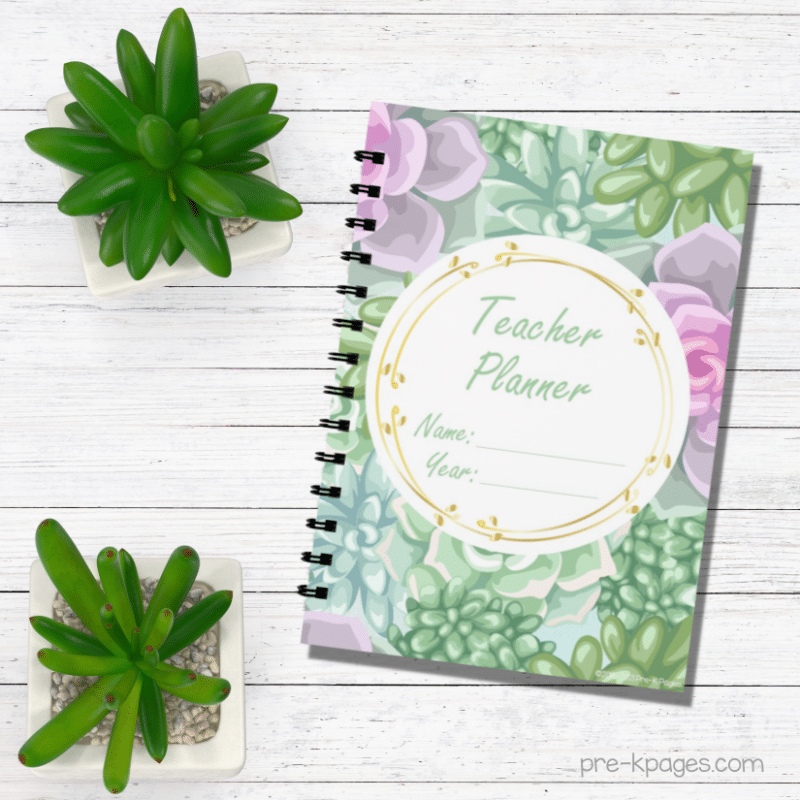 Choosing a Cover
Now that you've decided on a binding method, it's time to think about which cover you will choose. This colorful teacher planner includes several different cover choices with a variety of themes to meet all of your early childhood teacher needs. Here are the cover choices included:
Peace, Love, Preschool
Save the Drama for Your Llama
Peace, Love, Pre-K
No Prob Llama
Love, Peace, Kindergarten
No Drama Llama
Be a Rainbow in Somebody Else's Cloud
Teacher Planner
Be Kind
Love Grows Here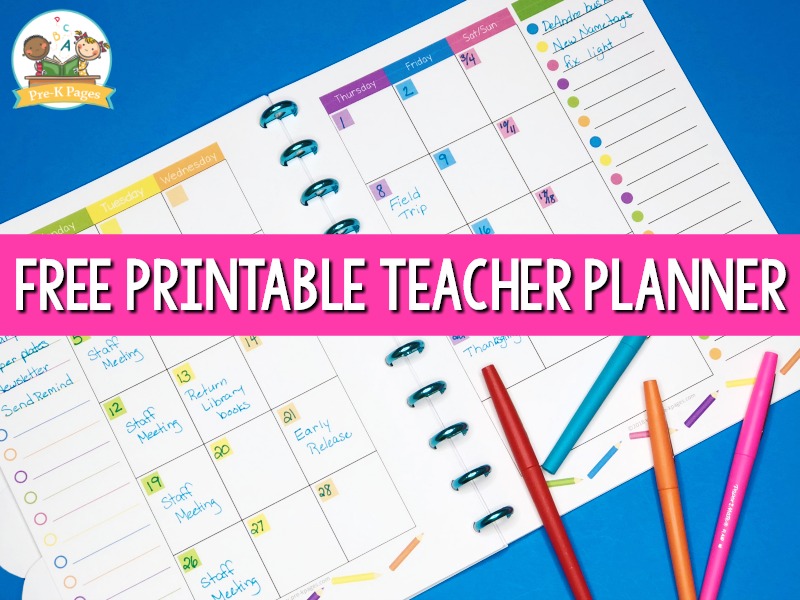 Weekly Planning Pages
This is where the fun begins, you get to choose what to put inside your teacher planner!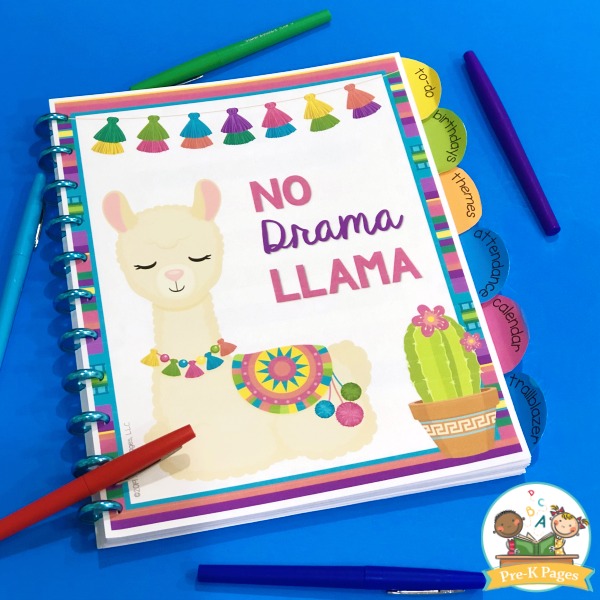 Here are just some of the sections included in this freebie:
Notes – full-page, print as many pages as you want
To-Do List – full page, two columns, print as many pages as you want
Birthdays
Passwords
Theme List
Attendance
Monthly Calendars
Planning Web
Parent Communication Log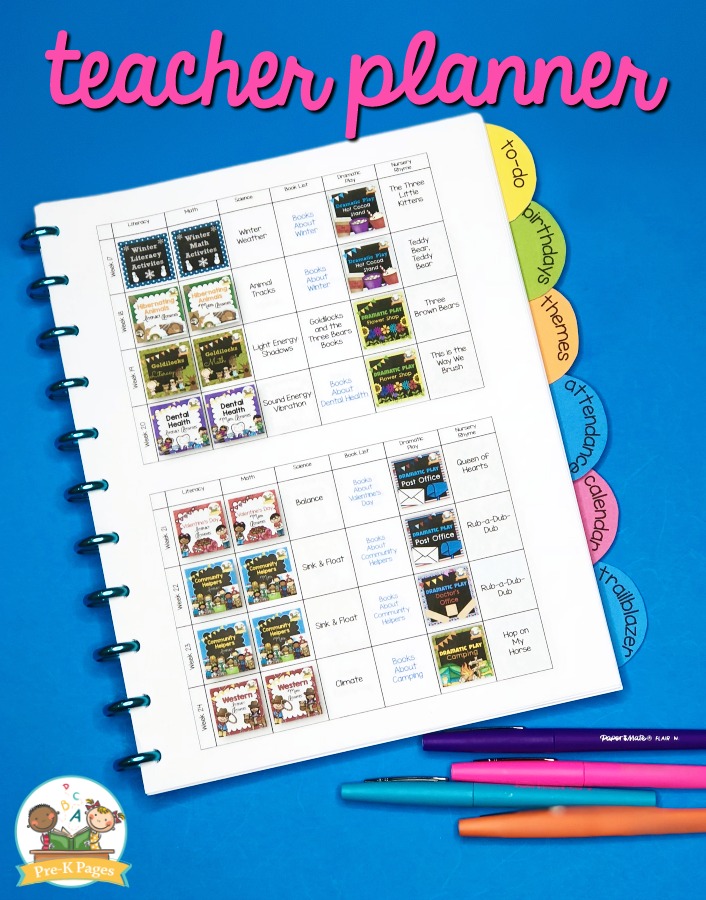 What else can you add to your teacher planner? The sky's the limit! You might want to include the Teaching Trailblazer, my free, 70+ page printable curriculum map for Pre-K (pictured above.)
Or maybe you use my editable lesson plans template and want to keep those in your binder too.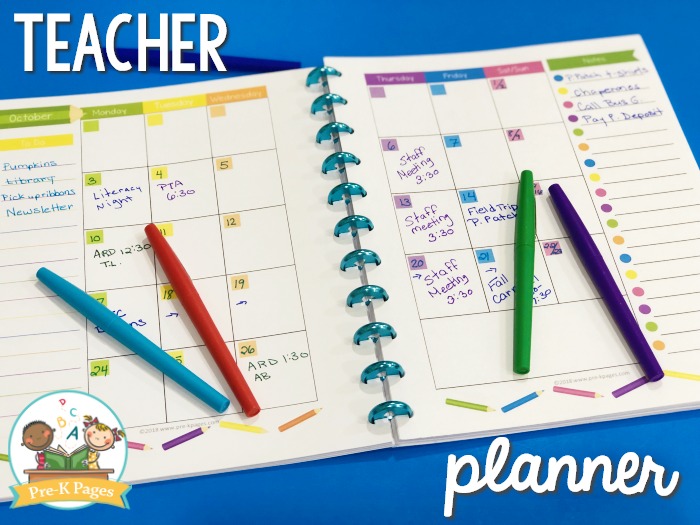 You can download this awesome, life-changing planner by clicking on the button below.


If you have questions about preschool lesson plans, the best places to discuss planning is in the Teaching Trailblazers. We have many printable lessons and on-demand video trainings to help you be the best teacher you can be! If you want to get on the waiting list for the Teaching Trailblazers, do it soon so you don't miss the next open enrollment period!
More Teaching Tips