Variety in weather is the spice of life! When the weather changes, it makes us more aware of our natural surroundings. There's so much beauty to behold if we'd just take the time to look. You can use these weather art preschool activities to explore fall (or other seasonal) themes in your early childhood classroom.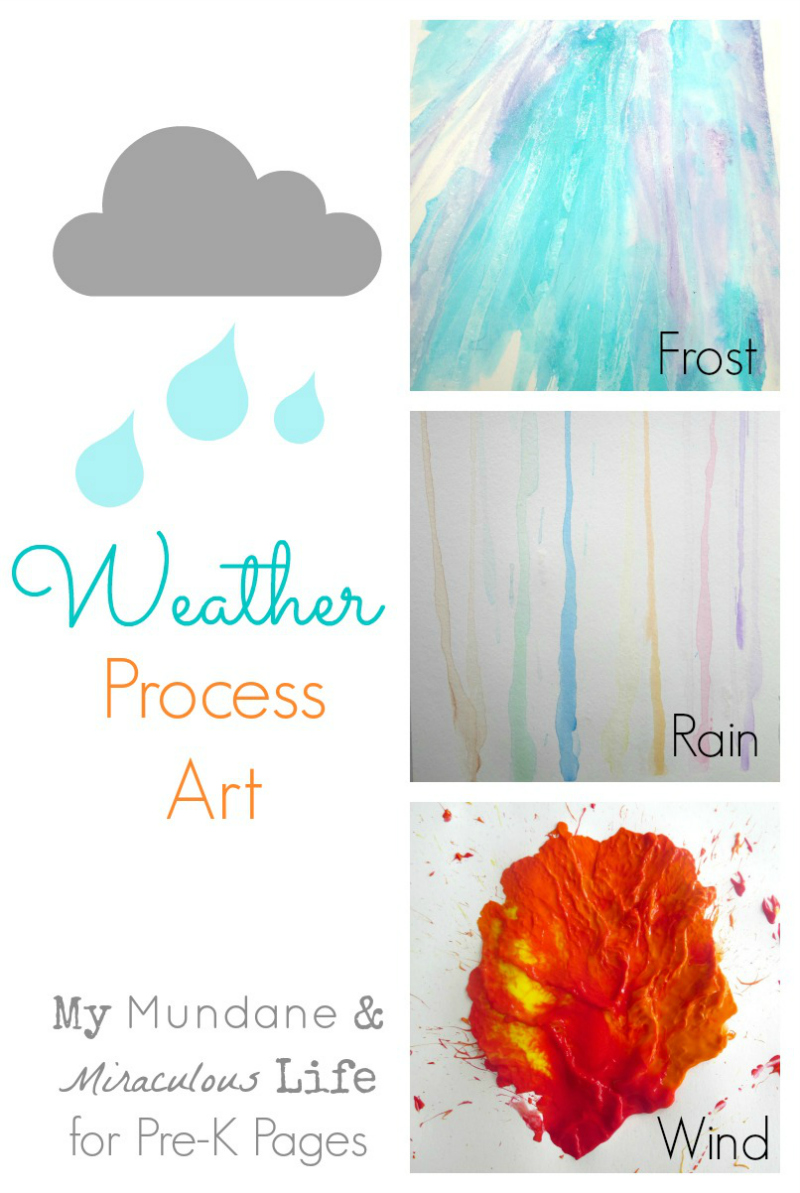 Weather Art Preschool Activities
These weather process art activities are designed to help young children see how the weather (or actions very similar) can create stunning art! In process art, it's all about the journey, not the end result. The learning comes from doing, not achieving. Let your preschoolers enjoy these different ways "weather" can create beauty, and don't worry what it will become in the end!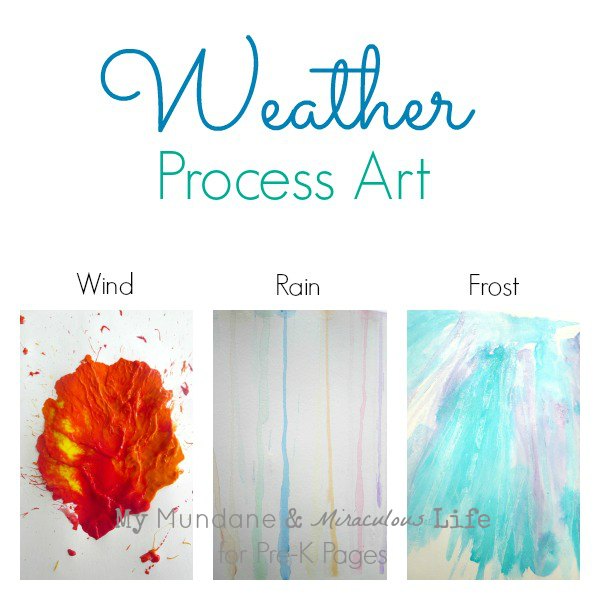 Weather: Wind Art
Supplies:
Paper
Paint (We used finger paint, but it was a bit too thick)
Straw
Newspaper or something to protect surrounding surfaces
Directions:
Invite the children squeeze a significant amount of paint into a "pile" in the middle of their paper. Give each child a straw to blow the paint across the paper. Be sure to coach children first that they should only blow out, not suck in. Don't let the straw actually touch the paint, just so there are no accidents.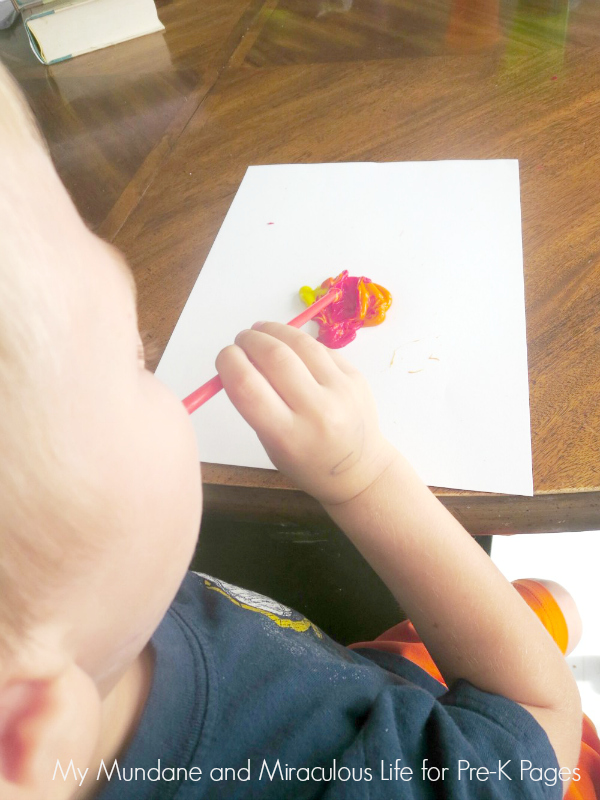 As they enjoy the process, discuss the wind. Remind them that even though the straw doesn't touch the paint, the moving air can be quite powerful.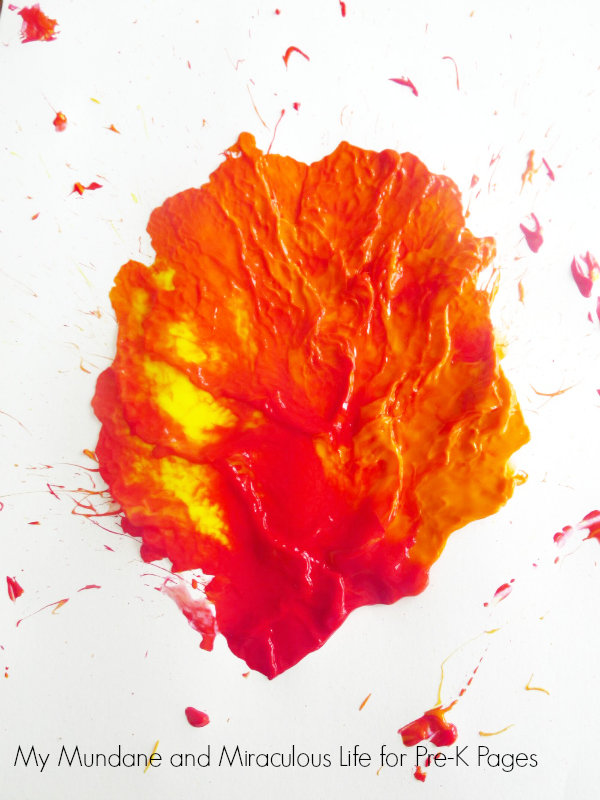 Weather: Frost Art
Supplies:
Heavyweight Paper (120-lb)
Water
Epsom Salt
Food Coloring
Paintbrush
Directions:
Mix roughly equal parts epsom salt and water. You may need to heat the solution in the microwave to get the salt to fully dissolve. Divide the solution into dishes or cups and add a couple drops of food coloring.
Invite the child to paint. The more color the better. Let children know that while the paint currently just looks like watercolor, it will eventually crystallize and look like frost.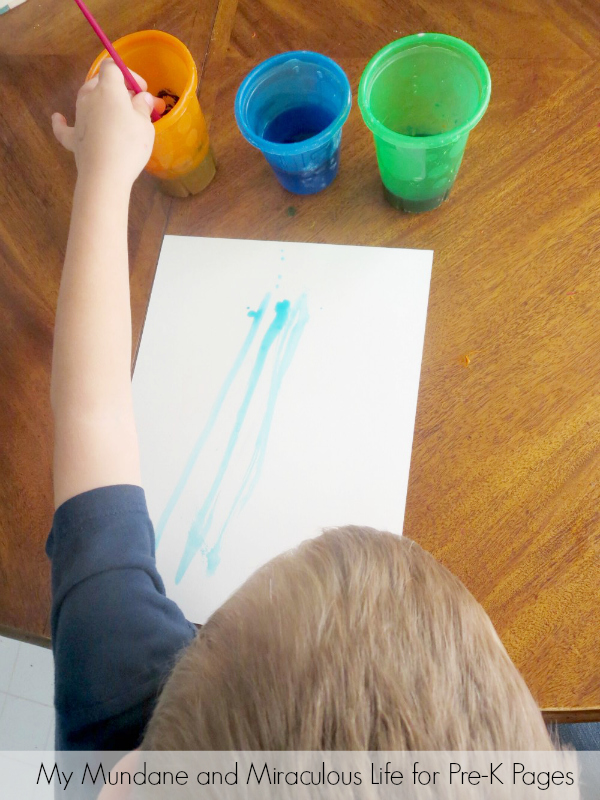 After it fully dries, the results are stunning. To get the full effect, let children bring their creations out into the sunlight to see it dazzle their imaginations.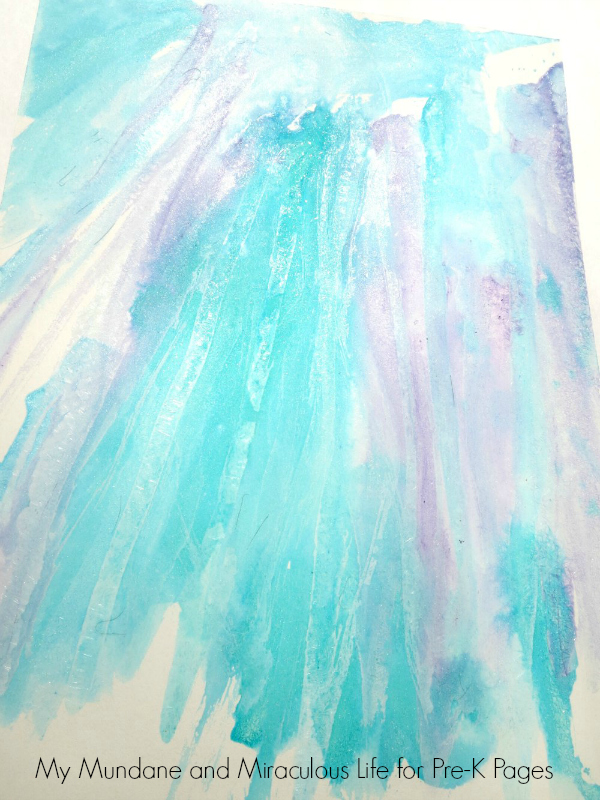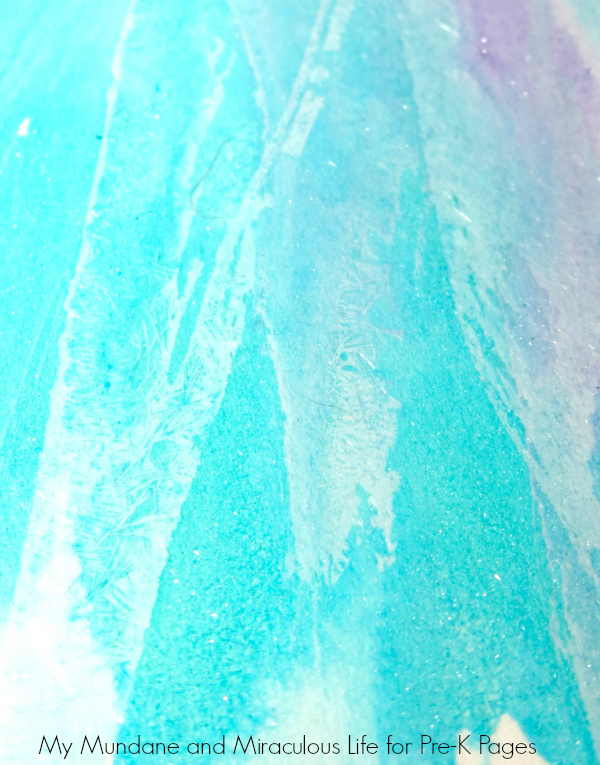 Weather: Rain Art
Supplies:
Tray of Watercolors
Tape
Medium Weight Paper
Water
Dropper
Towel
Vertical Surface like an Easel
Directions:
Tape the watercolor tray and paper to the easel. Place a towel on the floor to catch any drips.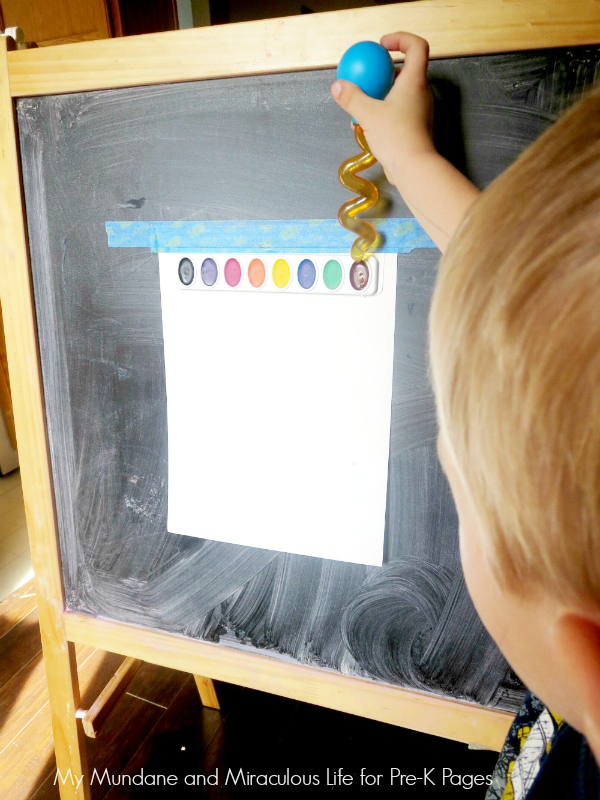 Invite your child to fill his dropper with water. Then he gets to rain down on the watercolors.
Don't forget to talk about rain, gravity, the power of moving water, and so forth as it relates to weather. You could ask your students to demonstrate what a sprinkle looks like compared to a storm, if you're brave!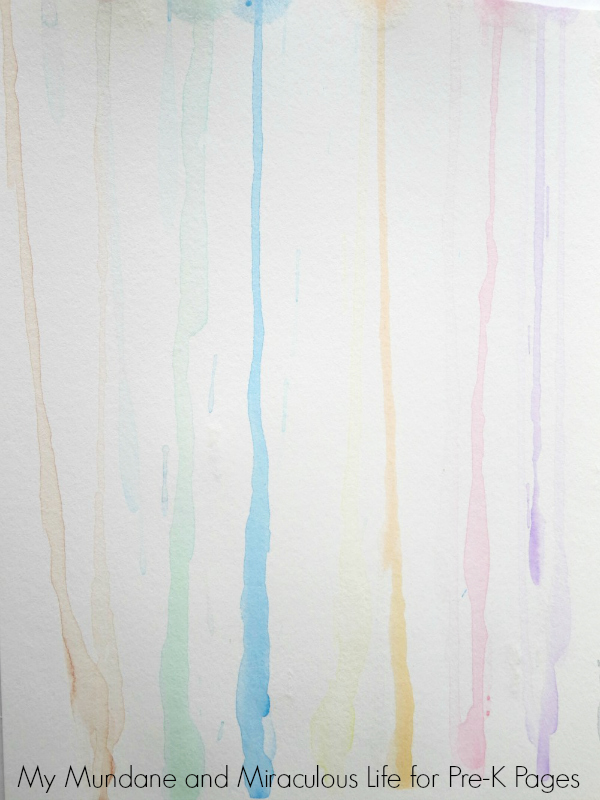 We experimented with different paper types and found that cardstock didn't really absorb the water before it fell to the ground, while printer paper turned into a soggy mess. A medium weight paper did the trick nicely!
While the end results might not be vivid, the process was thrilling. And that's the goal of process art. My son asked to do this project three times in a row! He couldn't get enough!
BIO: Julie writes at My Mundane and Miraculous Life, a resource for parents who take a hands on approach to their children's education. She is the mother of two tornados (with another on the way). They love learning with fun and exciting themes at home. You can keep up with the blog on Facebook, Pinterest, Instagram, and Twitter.
See these posts for more weather ideas—
Raindrop Sun Catcher Fine Motor Art
Raindrop Plop: Make an Umbrella
Earth Science Books for Preschool
Snow Play Dough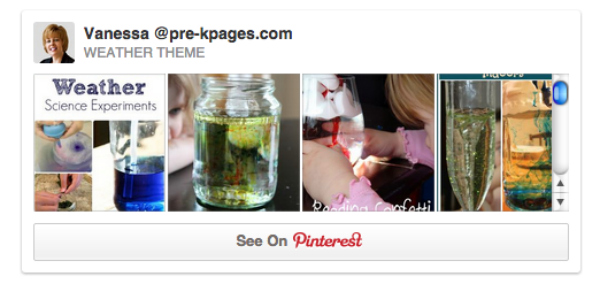 Follow my Weather Theme Pinterest Board for more great ideas!