If you're looking for an easy play dough recipe this one is perfect! This snow white play dough recipe uses just three simple ingredients and your little learners will love helping you make it. And even better, you can buy everything you need to make at the dollar store!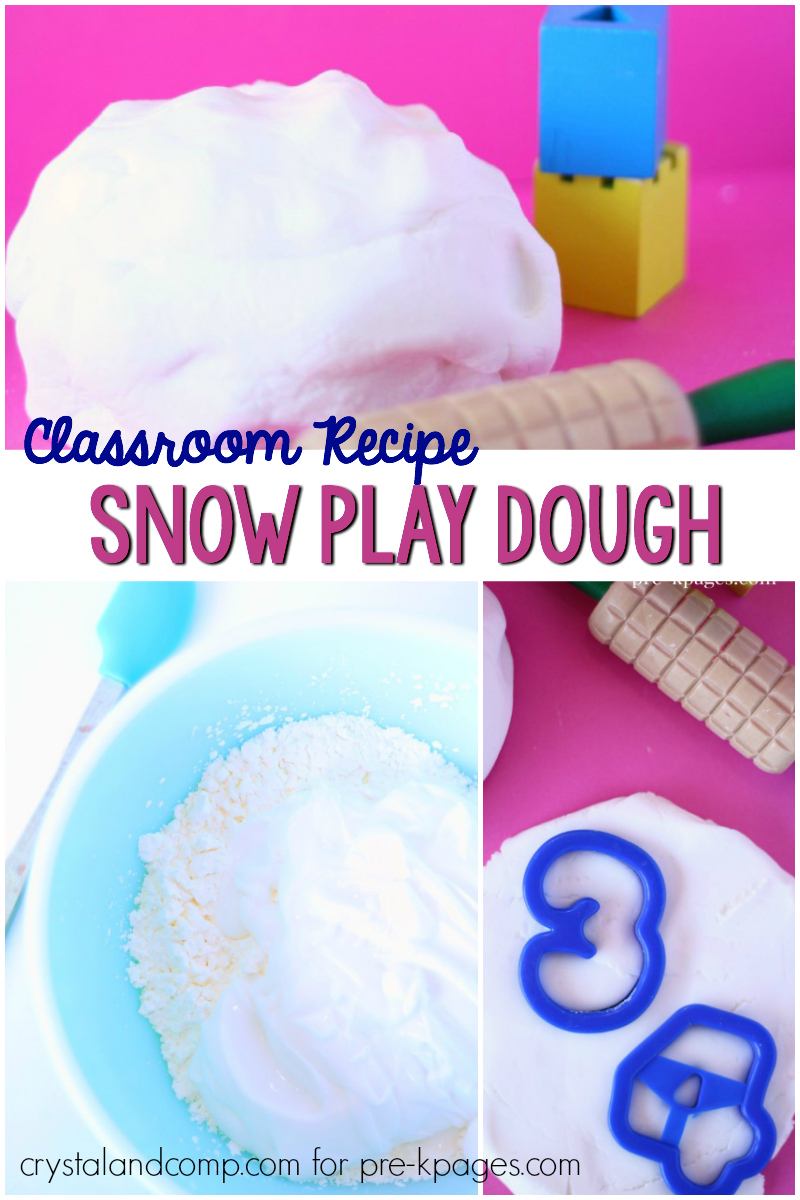 Snow White Play Dough Recipe
We love our Homemade Playdough Recipe but this is another great homemade version to try.
Materials
2 c corn starch
1  1/4  c  unscented white hand lotion
2-3 drops of peppermint extract
bowl
spoon
Process
Invite your students measure the ingredients. This is great for following directions and developing math skills.
In a large bowl mix the corn starch, lotion and peppermint oil.
As you stir, the mixture will start to form into what looks like a snowball.
Sprinkle a flat surface with corn starch.
Knead the dough until it is a firm snowball that is not mushy or sticky.
Note: As soon as the dough holds together well, break into smaller balls and invite the preschoolers to continue kneading until it's smooth.
That's it! Did you notice this recipe doesn't call for any cooking? Yes!
Using Snow White Play Dough
Invite the children to roll balls of dough flat using rolling pins. Choose rolling pins that require children to roll with their palms to flatten the dough. This physical action will build hand muscles. And make great snow pancakes!
Add cookie cutters of various shapes for the children to use. Choose basic shapes or use shapes related to winter or another theme.
We use Lego bricks to make prints in the play dough. You could also use figures of winter animals to make prints in the "snow."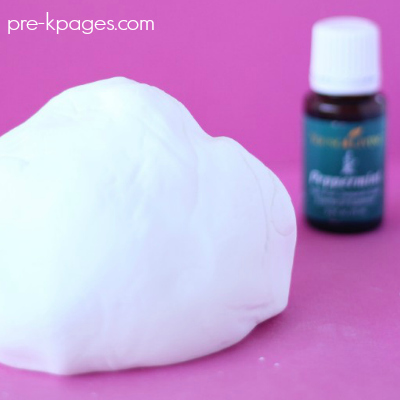 Play Dough and Learning
Play dough is fun to use and encourages creativity. But did you know that play dough builds important pre-writing skills? Manipulating and forming the dough builds the fine motor skills of the fingers and hands. Rolling pins are great for developing the muscles in the hands needed for writing. Using cookie cutters and other tools helps develop hand-eye coordination and overall muscle control.
Play dough encourages fine motor development, open ended play, and creativity. Your kids will have tons of fun with this super soft and easy play dough recipe; all while learning and developing crucial skills for success in school.
Plus, this play dough smells amazing! Your children will find the aroma of this play dough to be very soothing. (Good for emotional development, too.)
Contributed by Crystal Van Tassel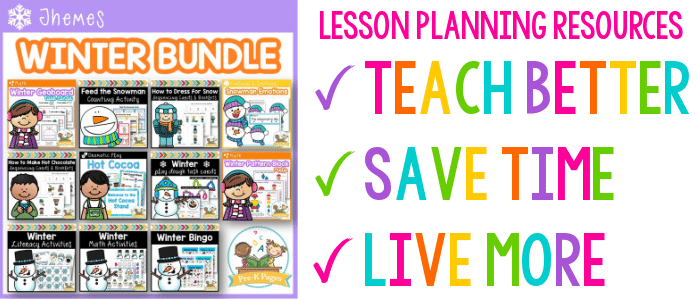 More Play Dough Ideas for Your Classroom