This transportation alphabet relay is such a fun way for kids to learn letters and get some exercise! This transportation activity is the perfect addition to your preschool transportation theme lesson plans!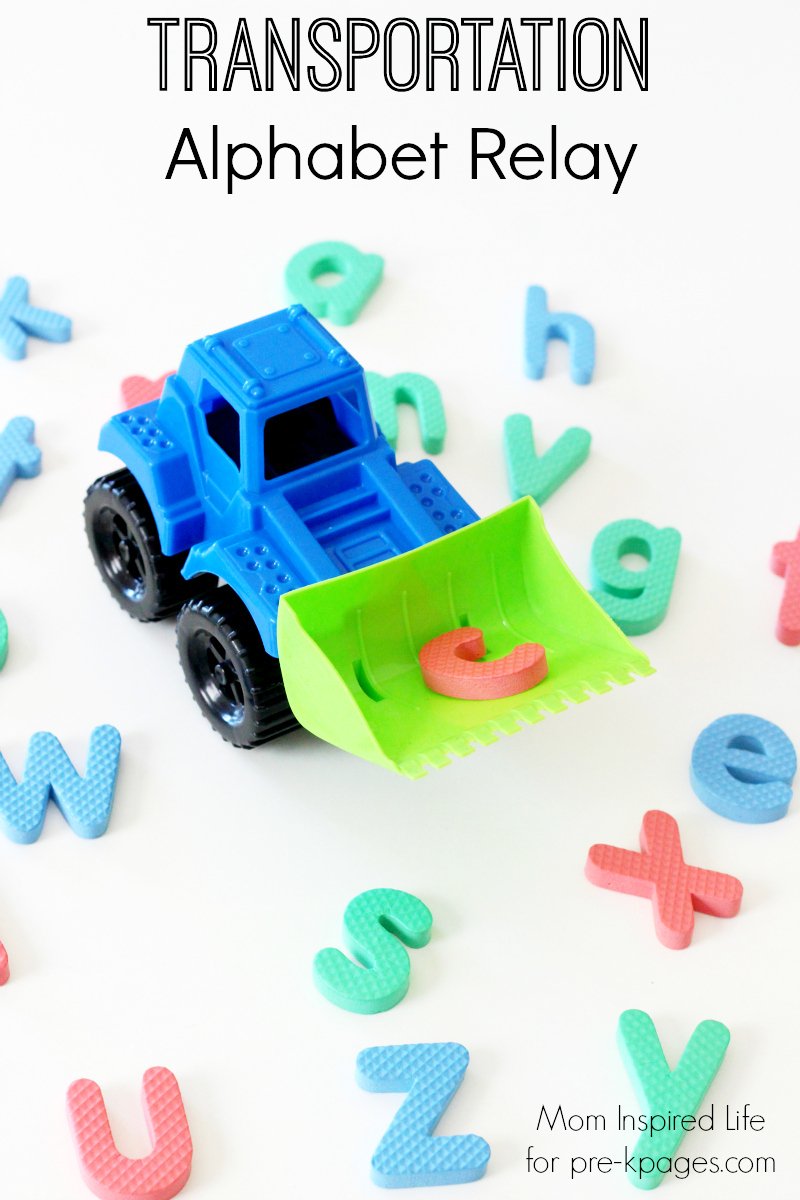 While participating in this alphabet transportation activity, children will practice identifying letters by name. You can also use it as an opportunity to introduce letter sounds. It's also great exercise and an excellent way to get kids up and moving in the classroom or at home.
It's so simple to set up and you only need two supplies that I bet you already have on hand.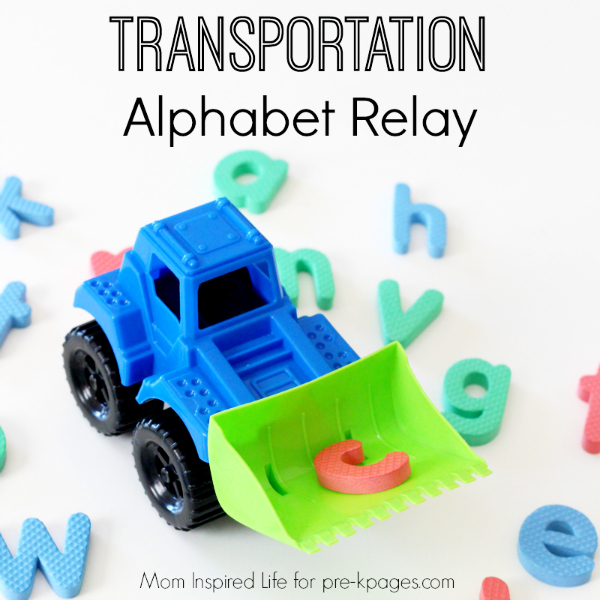 Transportation Alphabet Relay Activity
Supplies Needed:
Foam letters or magnetic letters
Toy trucks and other vehicles that can hold the letters
Setting Up the Transportation Activity
Put all of the letters in a pile on the ground.
Place the toy vehicles nearby.
That's it! I told you this was simple!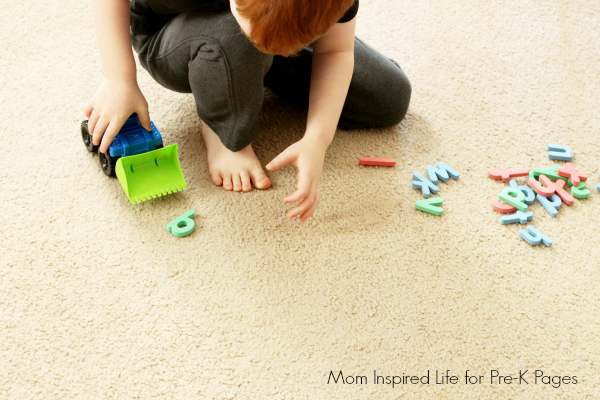 Transportation Alphabet Relay
If you would like to do this activity with one small group of students in your pre-k or kindergarten classroom, invite them line up behind the pile of letters and vehicles. Call out a letter name and the first child in line will look for the letter in the pile, place it in a vehicle, and drive it to the other end of the room/activity area and leave it there. Then that student will drive the empty vehicle back to the pile of letters.
The next person in line will then do the same thing. This will be repeated over and over again, with the kids in the line taking turns, until every letter has been transported to the other end of the room.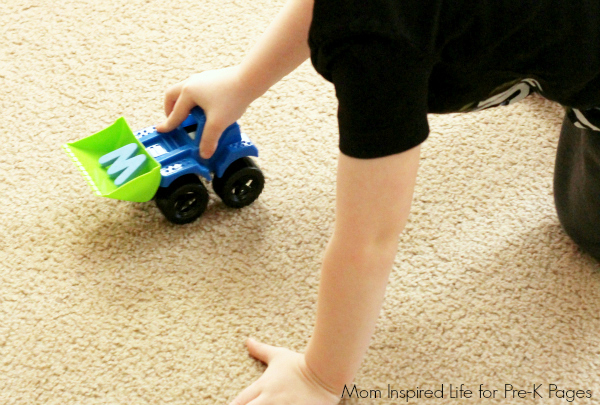 If you are doing this with your whole class or a larger group of kids, group them into two teams. Each team should have their own set of letters and vehicles. The teams will follow the directions above and race to be the team that finishes transporting all of their letters first.
This is so much fun for kids! My son absolutely loved it. And I love it when an activity gets him moving, learning and having fun!
More Transportation Activities For Your Preschool and Kindergarten Classrooms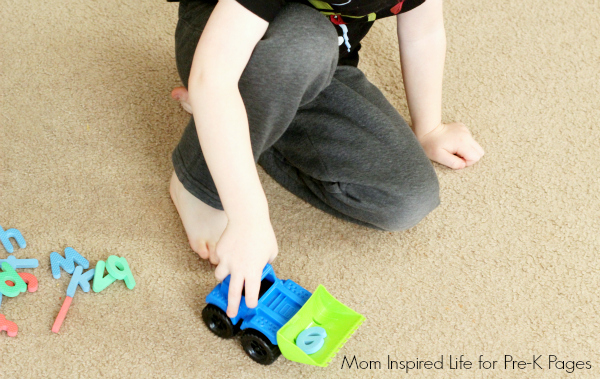 BIO: Danielle is a former elementary teacher, a mom of two, and now shares learning activities at Mom Inspired Life. Check out her Alphabet Activities for Preschoolers and make sure you subscribe to her newsletter to receive activities straight to your inbox! You can also follow her on Facebook, Pinterest, or Instagram.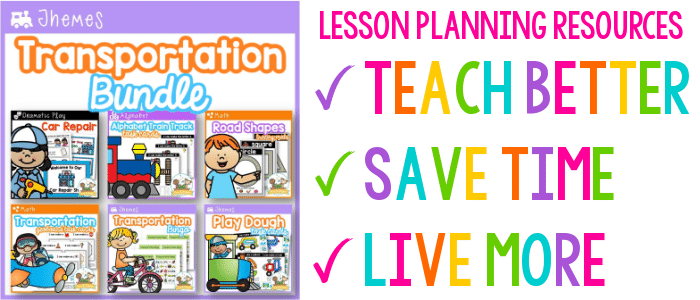 Transportation Ideas—
Transportation Process Art Activity
Transportation Preschool Theme Books
Building Bridges Engineering Activity
Transportation Play Dough Activity