Literacy center set-up and organization ideas with pictures for your Preschool, Pre-K, or Kindergarten classroom.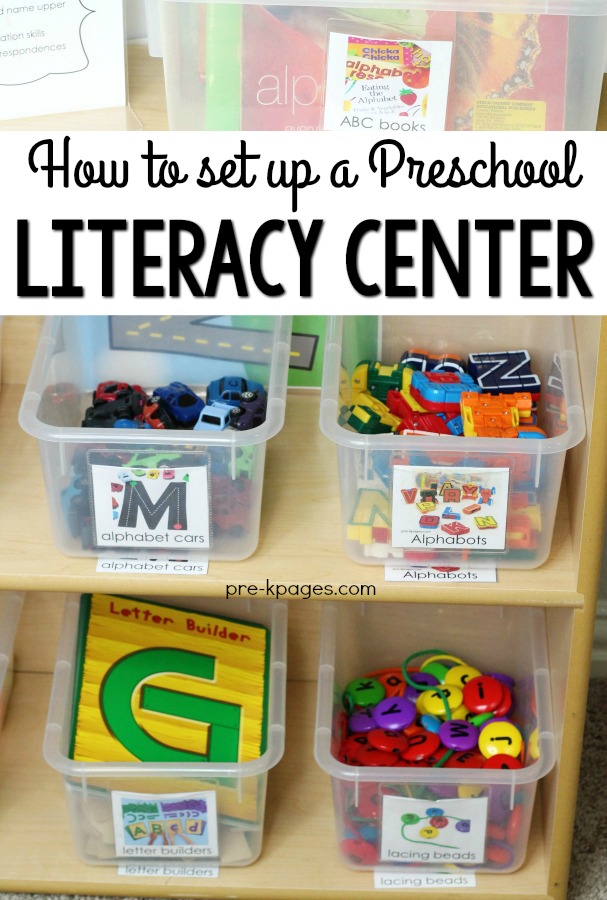 Literacy Center Set Up
How to set up a literacy or ABC center in your preschool, pre-k, or kindergarten classroom. Literacy center ideas and activities for teaching letter recognition and the alphabet.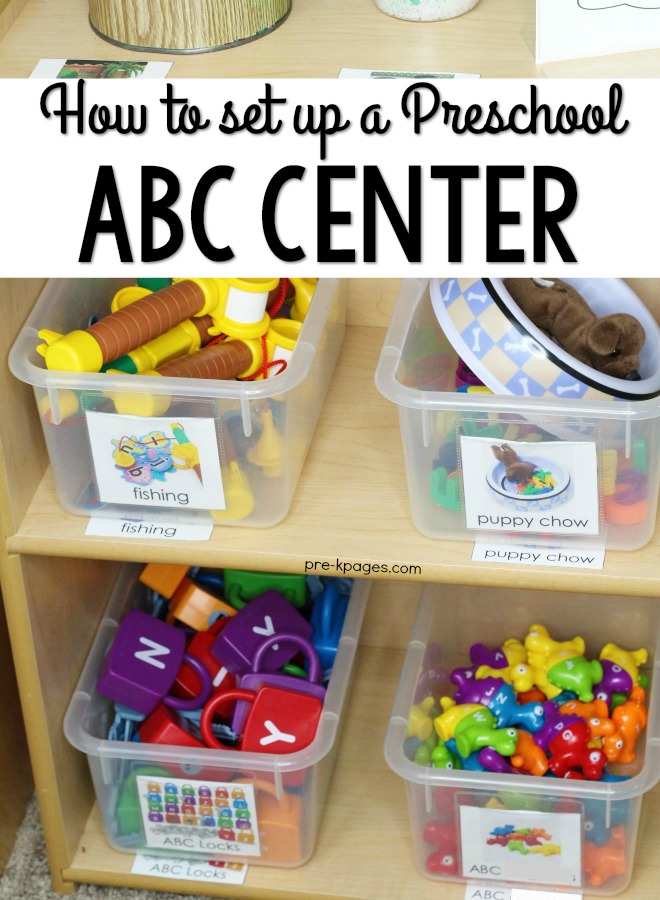 What do you put in your literacy center?
The tools and toys in your literacy center should be those that the children are familiar with and which you have introduced during small group activities. This will ensure that your students know how to use the materials in your literacy center properly.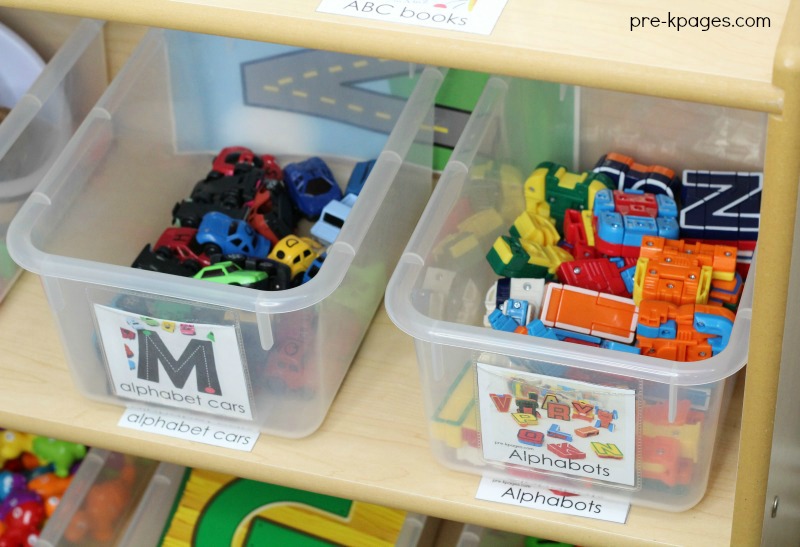 Literacy Center Learning Materials
The materials you select to include in your literacy center should be 3 dimensional. Young children learn best through hands-on experiences, 3-D objects will be more engaging and fun for your young learners.
Pictured above you can see two of the most popular alphabet toys in our literacy center, the alphabet cars and roads and the Alphabots. The kids are learning their ABCs while they're playing and having fun – yes!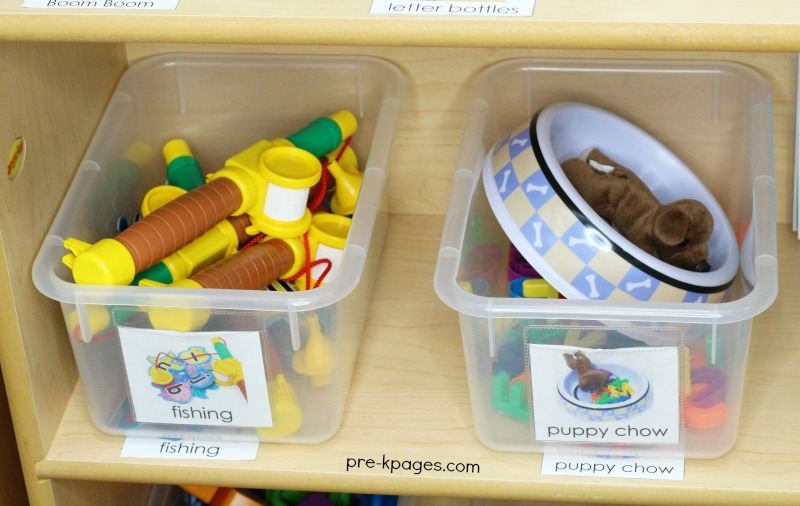 The two toys pictured above are also super popular in every preschool classroom; the Alphabet Puppy Chow activity and the alphabet fishing game.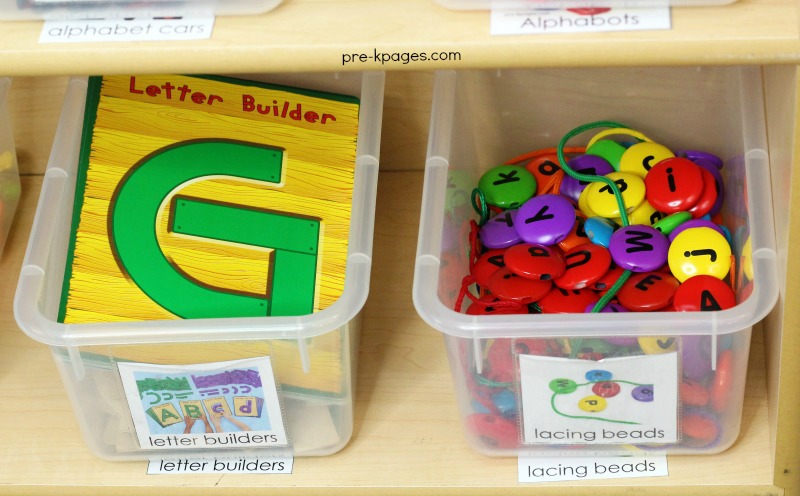 These letter builders and large alphabet lacing beads are also very popular in the preschool classroom.
Pro tip: Use pipe cleaners to string beads so they don't fall over the floor!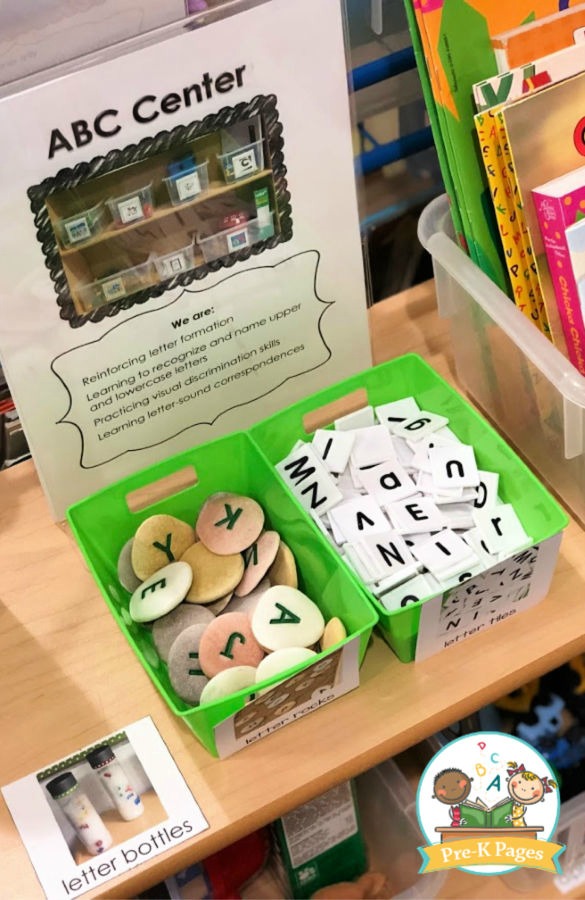 Letter tiles and letter rocks are both super popular in the ABC center! Kids can use these materials to spell their names, their friend's names, or even words.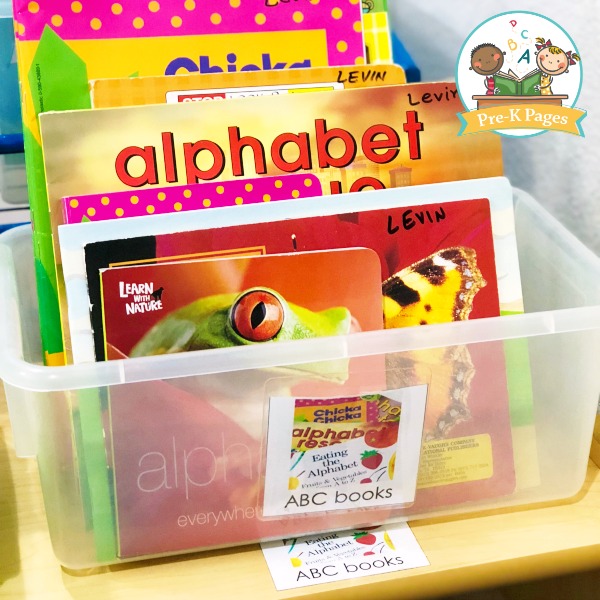 Books in the Literacy Center
Of course, books are an important part of every center in your preschool classroom. Here I have some of the alphabet books the children are familiar with available for reading or reference when they are in the ABC center and interacting with the materials. You can find a list of my favorite alphabet books here.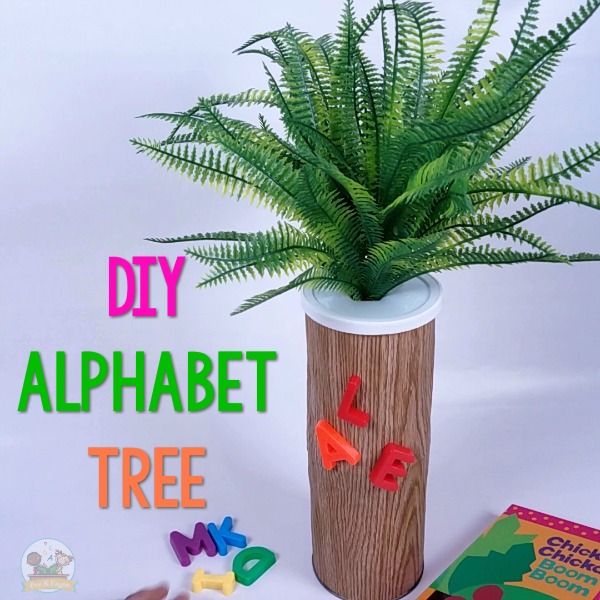 Do you change out the items in your literacy center?
Yes, I do change out some of the items according to the students interests and ability levels. As the children mature during the school year you can add new materials to challenge your little learners, and remove those things that they have outgrown.
The magnetic Chicka Chicka Boom Boom tree pictured above is one of the items that holds the children's interest all year long. In the beginning of the year they enjoy retelling the story and putting up the first letters in their names. As the year goes on, they begin to spell their entire names, names of their friends, and sometimes even simple words on the tree.
Click HERE to find the full instructions for making your own Chicka Chicka Boom Boom tree, plus download a free printable recording sheet.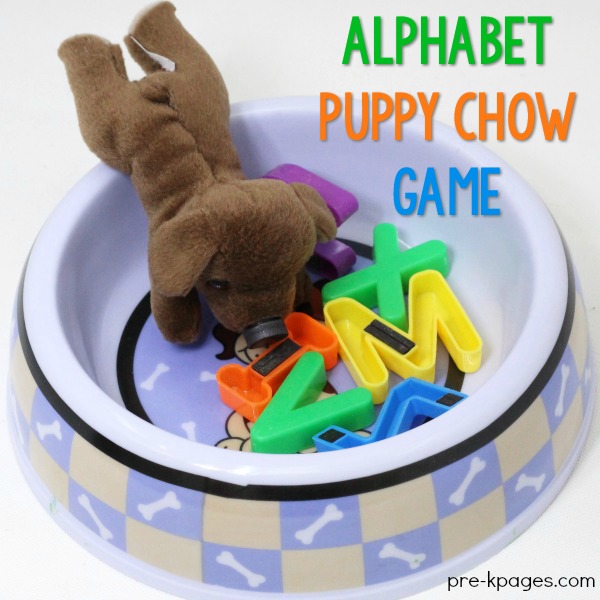 Alphabet Puppy Chow Game
Another super popular alphabet activity is this "Feed the Dog" game.
Click HERE to find the full instructions for making your own feed the dog activity, plus download a free printable recording sheet.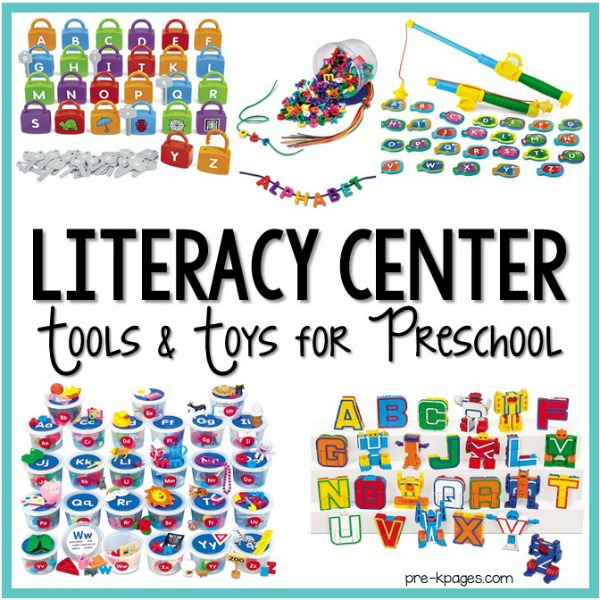 Best Tools for Learning the Alphabet
Here are some of the most popular materials and those that children enjoy using in the literacy center over and over again. These items are also sturdy enough to hold up to daily use by large numbers of small children.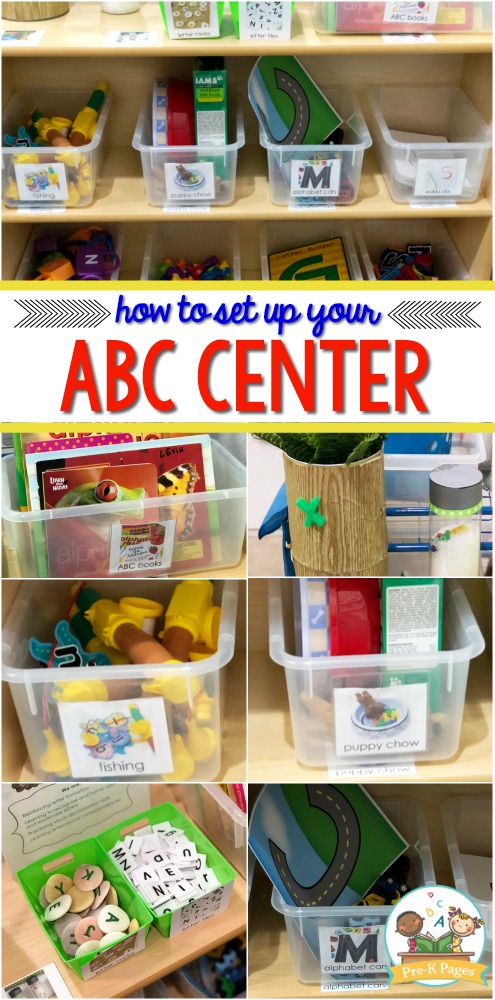 Alphabet I-Spy Bottles: Read the tutorial for creating your own I-spy bottles HERE.
ABC Center Sign: Learn about the benefits of using center signs HERE.
Learning Centers
Have you always dreamed of setting up amazing, self-directed centers for your classroom…but feel like something is missing? How do you know which centers you need? What should you put in them?
Center Essentials Guide
Get your ultimate, step-by-step guide for setting up centers HERE
More Center Ideas from Pre-K Pages