Are you looking for a fun and engaging alphabet activity for your little learners? This alphabet sensory bottle is super quick and easy to make and your kids will have a blast shaking it and watching the letters gently swirl and float around inside. Learning the letters of the alphabet has never been so calming and relaxing!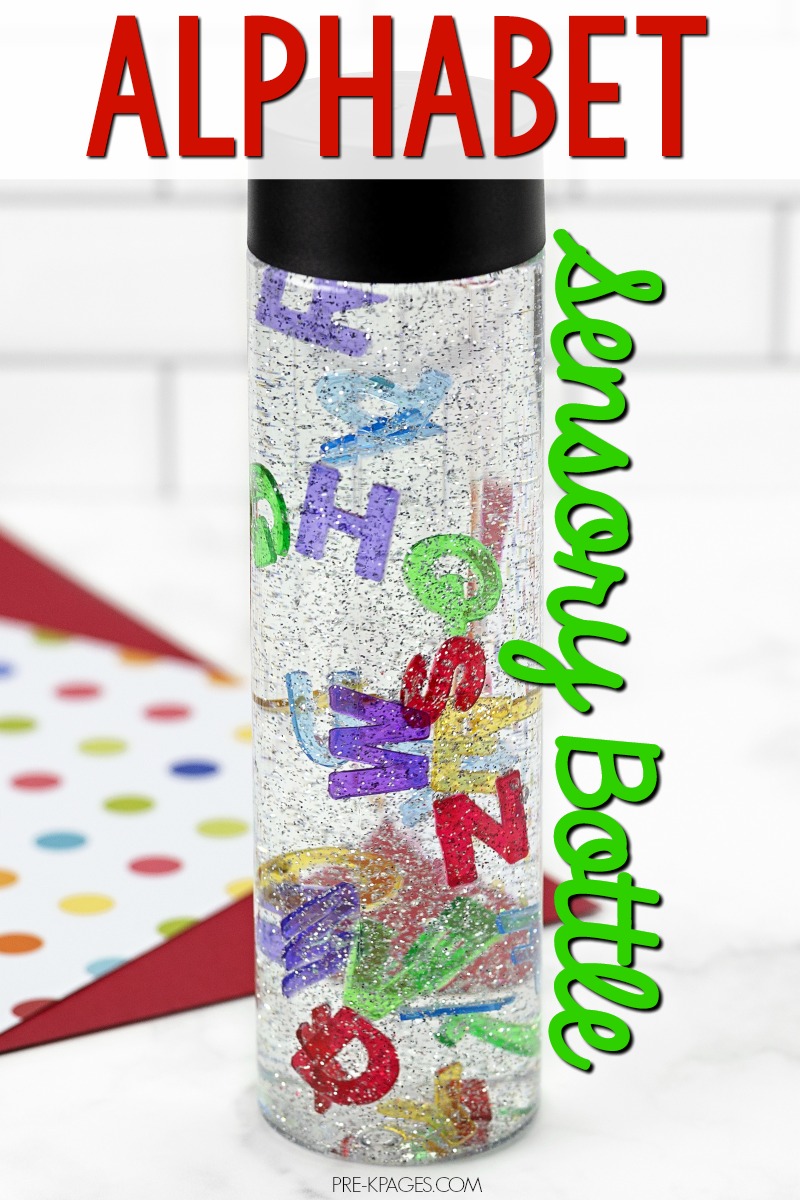 Alphabet Sensory Bottle
Sensory bottles are great resources for preschoolers and all young children. They can inspire, create wonder, encourage conversation, build vocabulary, and help develop self-regulation skills. They're also lots of fun!
An ABC sensory bottle can be used in your literacy center, calm down area, or for table time.
I created a free printable recording sheet to add an additional layer of learning to this activity, keep reading to grab your copy!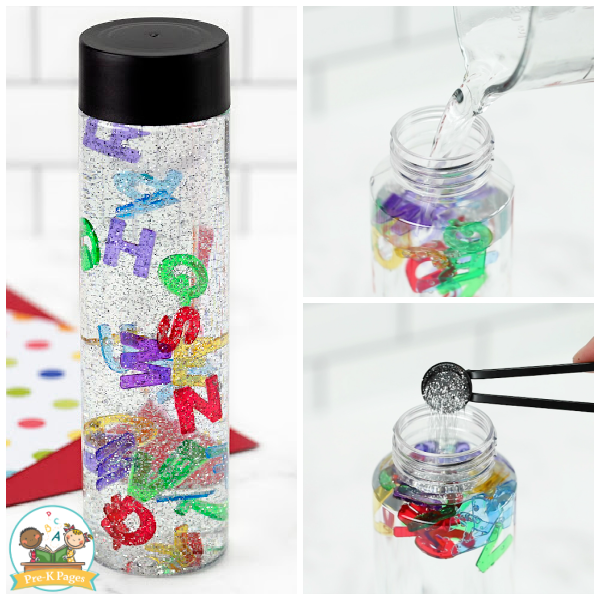 Rainbow Alphabet Sensory Bottle
Here are the supplies you will need to make your own rainbow alphabet sensory bottle.
First, fill your empty plastic bottle about halfway with water, then add glitter.
After you've added your water and glitter, it's time to add the translucent letters to the bottle. Next, fill the bottle with water, leaving an inch or so of space at the top. If you add too much water, the letters won't have enough space to gently float and swirl around in the bottle when shaken.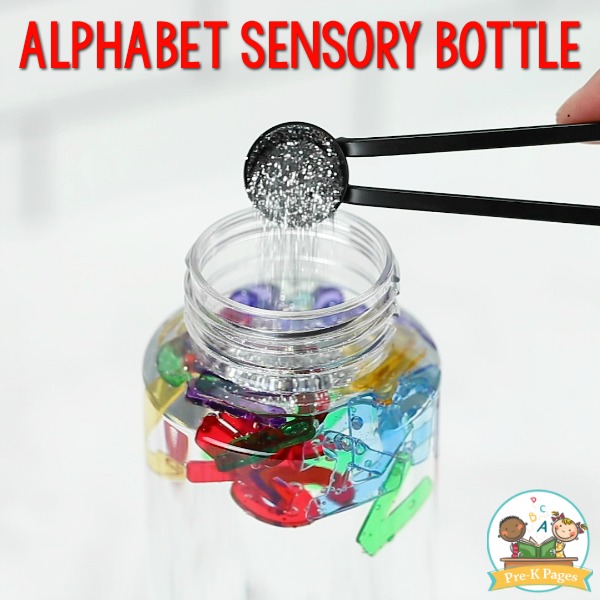 Letter Discovery Bottle
If you're worried about your kids opening the bottle and spilling the contents, then you'll also want to hot glue the lid to the bottle so it's secure and can't be opened by curious little hands.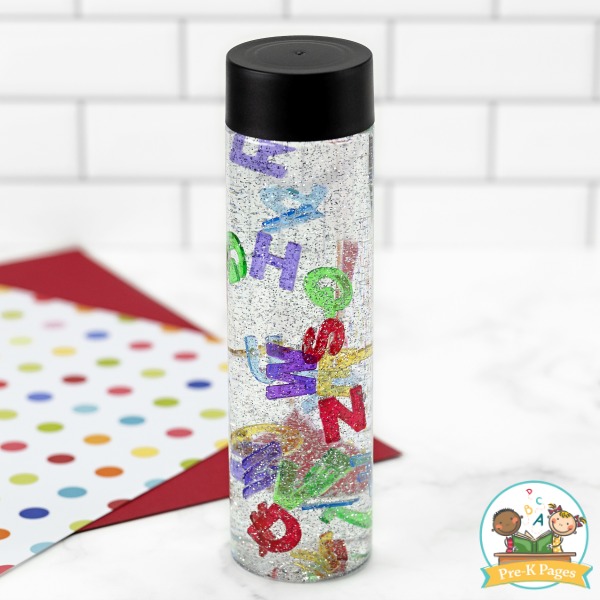 ABC Sensory Bottle
You can easily pair this letter discovery bottle with a children's book about the alphabet to enhance the learning. A classic like Chicka Chicka Boom Boom would be perfect, or try one of these others from my ABC book list.

Alphabet Calm Down Bottle
After reading an alphabet book to the class, introduce the bottle to your little learners. Show them how to shake it and watch the letters, then pass it around the group so they can each have a turn.
Next, model how to look at the bottle and mark off letters on the recording sheet. Your students can trace the letters with markers, crayons, or highlighters. Another way to use the recording sheets is to place them in dry erase pockets. Then, your kids can use dry erase markers to mark or trace the letters they find in the bottle.
After you've introduced the bottle to your class, then you can put it in your literacy center or library center along with the recording sheets.
More Literacy Ideas