Today I'm sharing with you a fun and interactive alphabet scavenger hunt activity to go along with the book Alphabet Mystery by Audrey Wood. In this book, a group of lowercase letters go on an adventure to find the missing letter x.
Once they find letter x, they see that he is upset because he is not used very often. He later learns that his letter is very important to make Mom's birthday surprise special, as he is used many times on the cake to stand for kisses! Each of the letters pick out items that begin with its letter as a present for Mom.
Preschoolers love this silly read-aloud that introduces the alphabet and beginning sounds with an engaging story.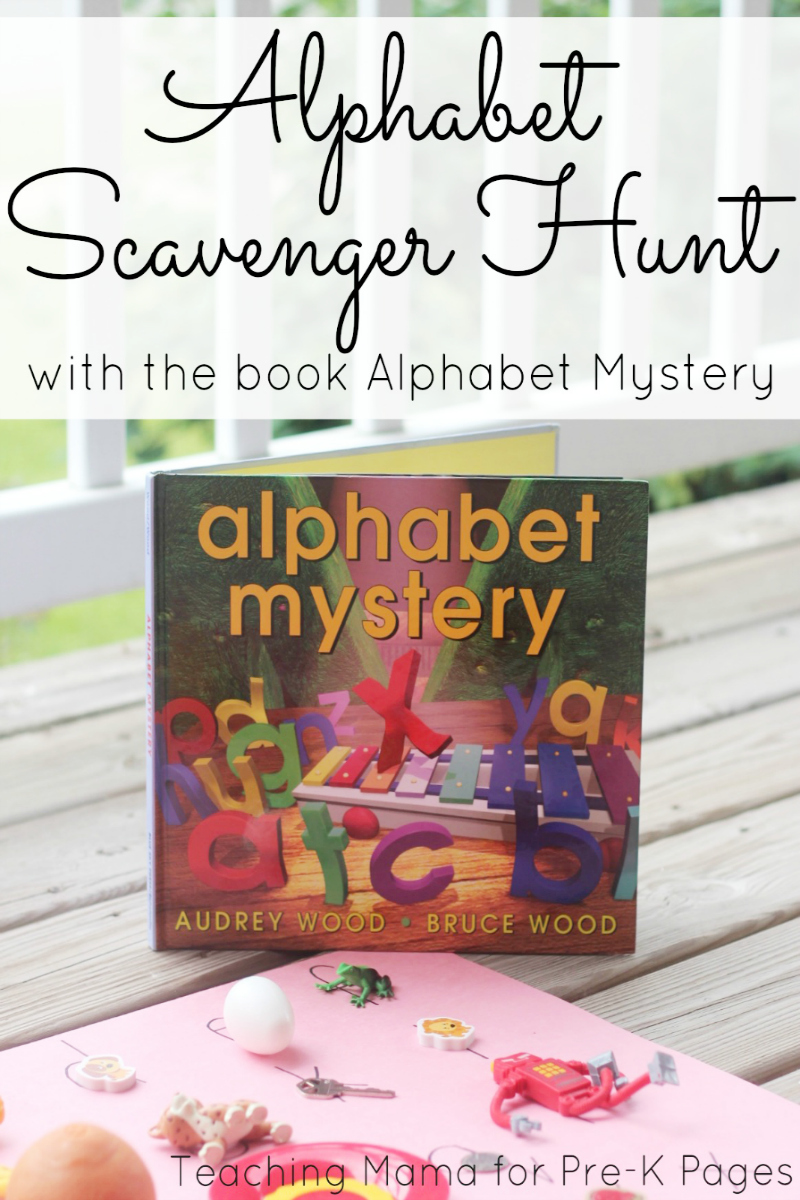 Amazon links included below.
Alphabet Scavenger Hunt
This activity will give your children meaningful, hands-on experience identifying alphabet letters and sounds. After reading the alphabet book, Alphabet Mystery by Audrey and Bruce Wood aloud to the kids, explain that they will be going on an alphabet scavenger hunt around the room.
Invite the children to look for things that start with the 26 letters. Once they find an item, they can place it on top of the letter on the poster.
This activity is a great way to work on beginning letter sounds and identifying lower-case letters.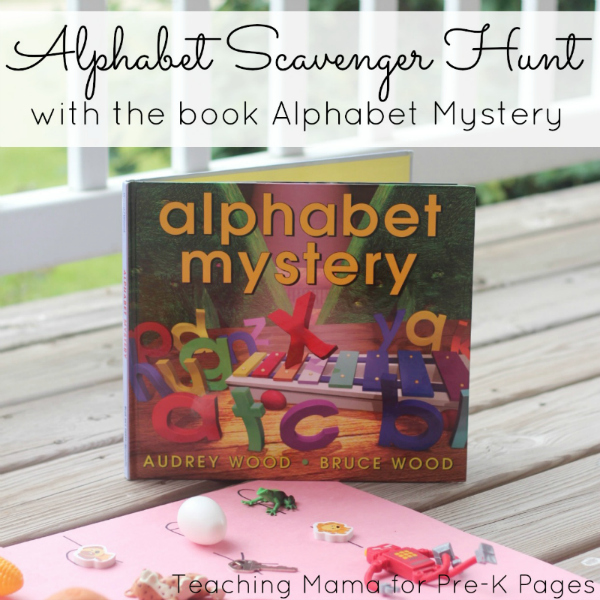 Alphabet Mystery Scavenger Hunt
Here's what you'll need for the activity:
poster or large sheets of construction paper
marker
items around the room
Before the activity, write all the lower-case alphabet letters on the poster with your marker.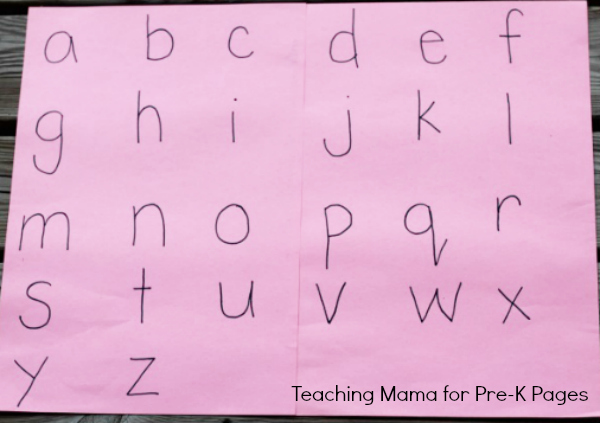 Invite the children look around the room for items. Once they find an item, they can say its name out loud to hear the beginning sound. Talk about the item and the letter sound associated with it and place it on the alphabet chart.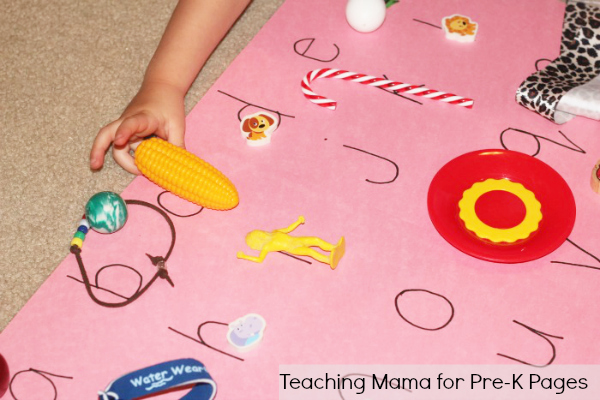 It can be challenging to listen for beginning sounds, since some have similar sounds (such as c and k).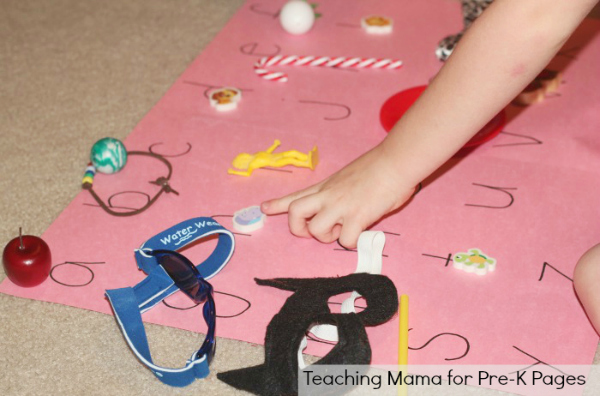 To make it easier, you can place objects around the room ahead of time to ensure there is an item for each letter (I recommend that for the letters q and x).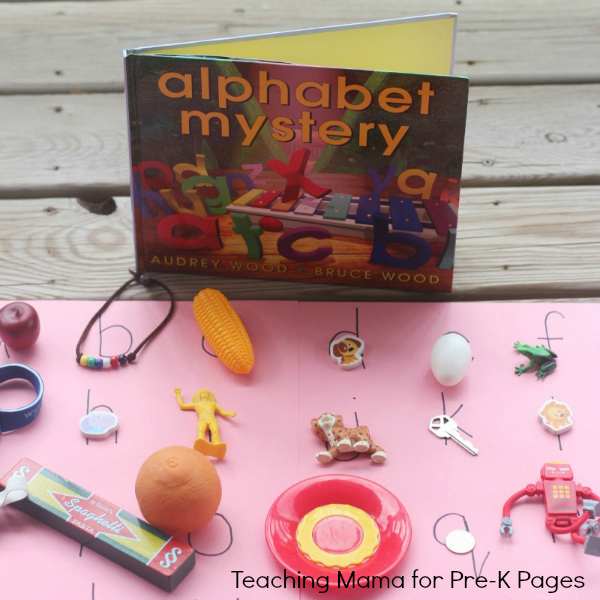 My kids enjoyed the alphabet scavenger hunt and it was a great extension to the book Alphabet Mystery.
BIO: Angela is the writer of Teaching Mama, where she shares hands-on learning activities for babies, toddlers, and preschoolers. She is a former teacher, turned stay-at-home-mom to 3 wonderful boys. She is also the author of The Preschool Journey, a resource for preparing your child for Kindergarten. You can connect with her on Facebook, Pinterest, or Instagram.
More Alphabet Activities—
Chicka Chicka Boom Boom: Alphabet Activity
Alphabet Under Construction: Fine Motor Activity
Magnetic Letter Alphabet Soup Activity
Alphabet Shells Sensory Bin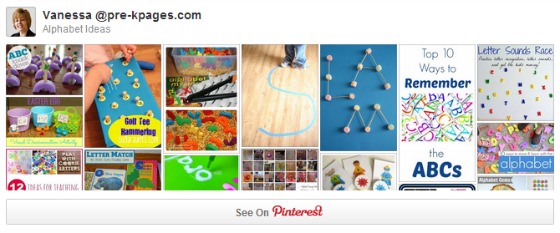 Follow my Alphabet Pinterest Board for more great ideas!